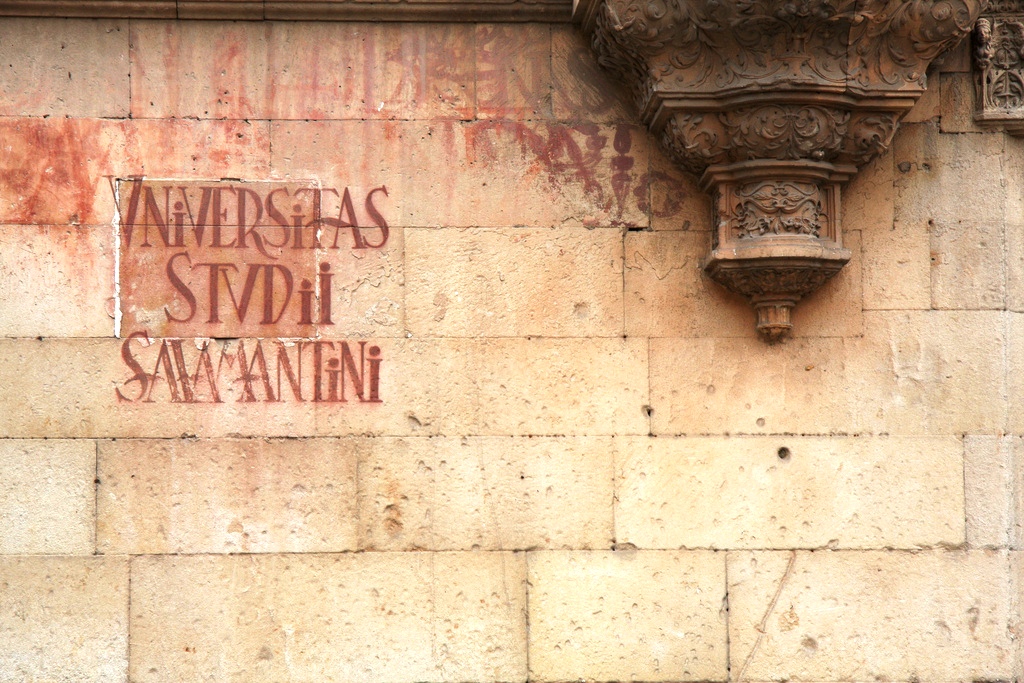 One of Spain's very best universities isn't in Madrid or Barcelona but in a venerable old city just a couple of hours from the country's capital: Salamanca. And though the University of Salamanca is also Spain's oldest and Europe's third oldest university (1218), it still sports a young, lively vibe.
Beyond its undoubted prestige, this institution certainly does not lack odd and interesting curiosities.
One of these is the frog that appears on the façade of the University's Major Schools Building, known as "the frog of Salamanca", a prominent member of the list of main tourist attractions of the "very cultured city." According to tradition, the student who fails to find the frog will fail their course, although some say that the frog's true mission has always been to remind students that they should focus on applying themselves and not surrender to other more earthly distractions.
Areas of Salamanca where young students live
Salamanca's Plaza Mayor is quite simply fabulous. There are plenty of places to eat and drink, as well as oodles of lively activities throughout the year. However, it may not be the most practical or comfortable area of ??Salamanca to live as a student. Be that as it may, the center is always a stone's throw away, as distances in the city are short, so that cars and public transportation are not necessary.
Those who at this time of year have still not confirmed their lodgings in the university's student flats can always choose to share a flat or live alone. The latter is not impossible in Salamanca – in fact, it is one of the most affordable capitals in Spain – although the option of living with other students, Erasmus or not, is clearly the cheapest.
Erasmus or other scholarship holders (Leonardo da Vinci, Argo…), prepare to take advantage of the special advantages of GoStudy. As the old saying goes, "whoever wants to learn, go to Salamanca".
Photo | Mario Sánchez Prada