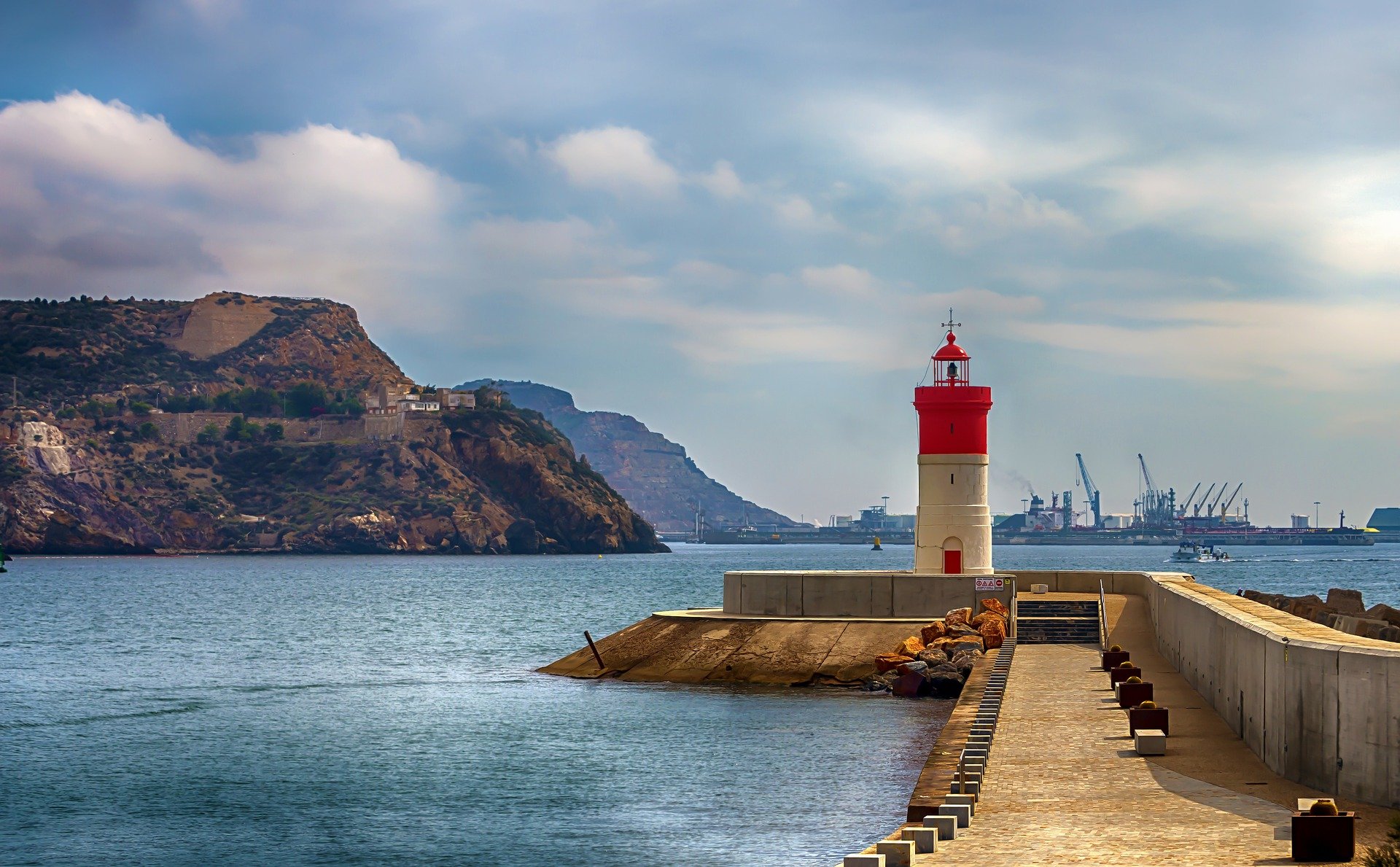 When most foreigners think of "the south of Spain," what comes to mind is the history, culture, beaches, and nature of Andalusia, from Almería in the east to Huelva on the Atlantic coast. But just east of Almería lies Murcia, which is lesser known but rich in all the above. Let's have a quick look…
…starting with its capital (also called Murcia), located on the Segura River a half hour's drive in from the coast. Major sights include its majestic Baroque cathedral and other impressive churches and convents; an extravagant 19th-century casino; early 20th-century Modernist (Art Nouveau) architecture; museums of archaeology, fine arts, bullfighting, and Christmas nativity scenes; and extensive parks and gardens. Furthermore, the city's especially lively thanks to a large university student population.
Perhaps even more impressive, coastal Cartagena boasts a history stretching way back beyond even the Romans to the Carthaginians of the 3rd century BCE. Its old quarter includes not only marvelous buildings from the Middle Ages onward – including a grand 13th-century cathedral and Modernist architecture akin to that of Gaudí and his colleagues in Barcelona – but awesome ancient structures such as Concepción Castle (now housing a city history museum) and Punic wall, built by the Carthaginians, and ancient Roman sites such as an amphitheatre, forum, baths, and villa. Extravagant highlight events of the year are Easter week and its ancient Roman/Carthaginian festival in September.
Murcia's beaches, lining 250 km (155 mi.) of coastline, are some of Spain's best, with top choices including Mazarrón, near Cartagena, a mix of small, unspoilt beaches and others with full amenities and buzzier vibes. Also near Cartagena are beach resorts surrounding a lagoon called the Mar Menor – Spain's largest natural lake and Europe's largest saltwater, with mud famous for therapeutic properties – such as La Manga, Cabo de Palos, Lo Pagán, and Islas Hormigas. Some 30 km (19 mi.) farther south, another prime area is Águilas, with a bit more laid-back vibe, and castaway coves in spots like Cuatro Calas. Special mention here goes to Calblanque Regional Park not far from Cartagena, just under 19 square kilometres (just over seven sq. mi.). Besides mountainous outcrops, salt flats, and saltwater marshes, the star here is the secluded, uncrowded beaches, 300 metres (984 feet) of fine, golden sand and crystalline waters marvelous for snorkeling and scuba diving.
Maybe you'd never heard of Murcia? Well, after reading about its allures, don't you think its time to correct that? Book an Iberia flight to Almería, drive a couple of hours to Murcia, and you'll be in for a real treat!
Photo: Angeleses