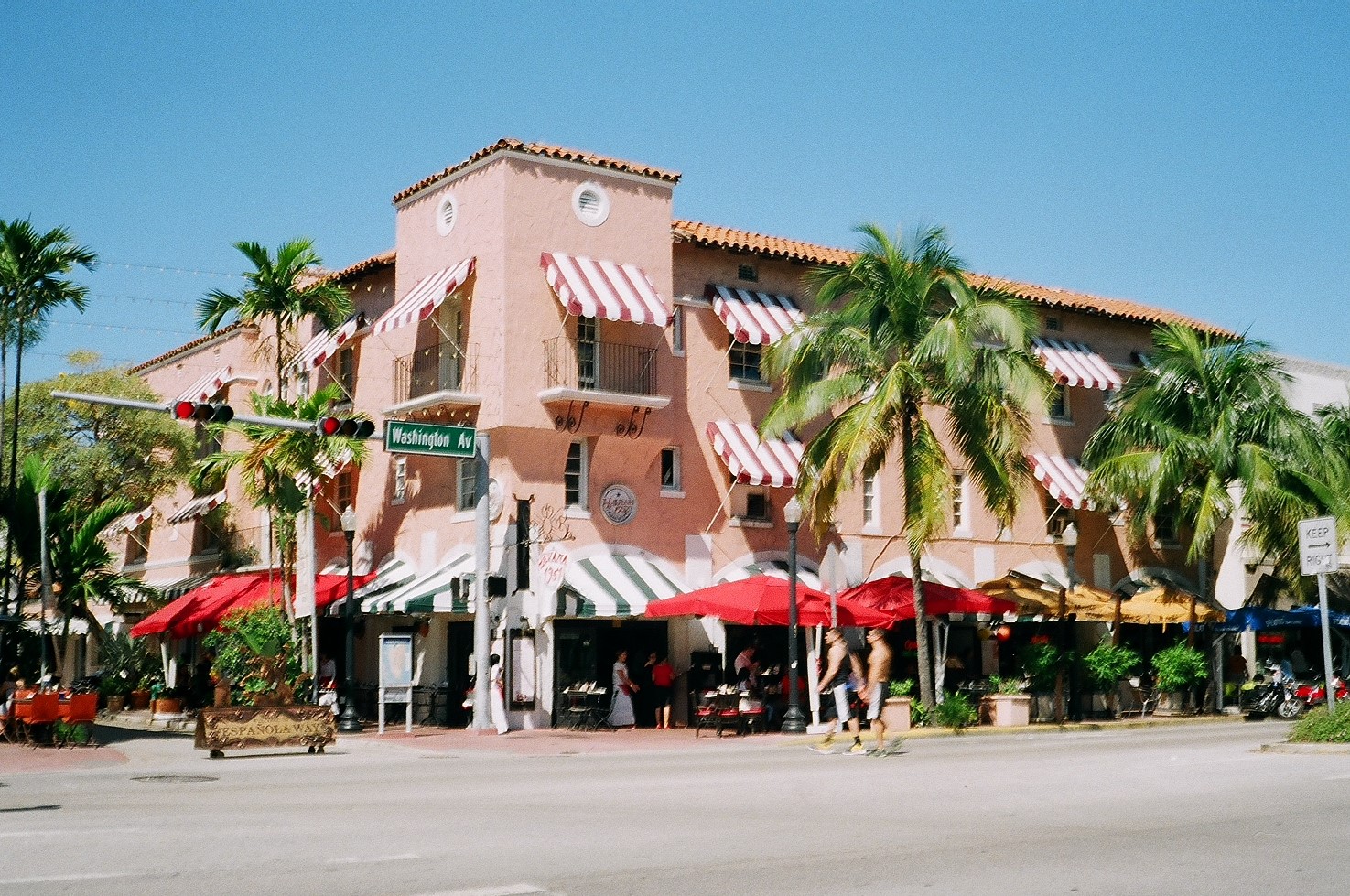 If you're planning to visit Miami, don't forget to visit this Floridian city's most famous place for lovers of taking it easy and enjoying the glamorous nightlife: South Beach. In addition to being an area of ??beaches par excellence, it is also a meeting point for students, expatriates trying to gain a foothold in the city's business sector, or people who know where the real action is.
In SoBe, as the coastal area that includes South Beach is popularly known, you will find contrasts and extremes on every corner, from its art deco style houses to its luxurious sports cars costing several hundred thousand euros. Apparently, anything goes here, as long as the purpose is to have fun. So after you have visited the shops on Lincoln Road, stopped by Ocean Drive, where the movie Scarface was filmed, and enjoyed a daiquiri at Nikki Beach, let yourself return to the place's origins: Española Way.
Española Way is the name of one of the narrow streets that cross South Beach from east to west. Located between 14th and 15th streets, it is an enclave with more than a century of history. Its unique architecture, as well as its famous Mediterranean (and Caribbean) cuisines, create a small world, sheltered from the crowds, with a flavor all its own.
This street has cobblestones unique to the area along with colorful Mediterranean style buildings, making it a point of reference in leisurely South Beach. In Española Way you can go for a glass of wine, enjoy grilled octopus, or, if you're so inclined, top the night off with a refreshing mojito. In addition to Spanish cuisine, you will find Cuban, Brazilian, Mexican and Italian restaurants, among others, guaranteed to make you want to lick your fingers. Now you know why you'll not run out of things to do in SoBe.
Photo | Phillip Pessar