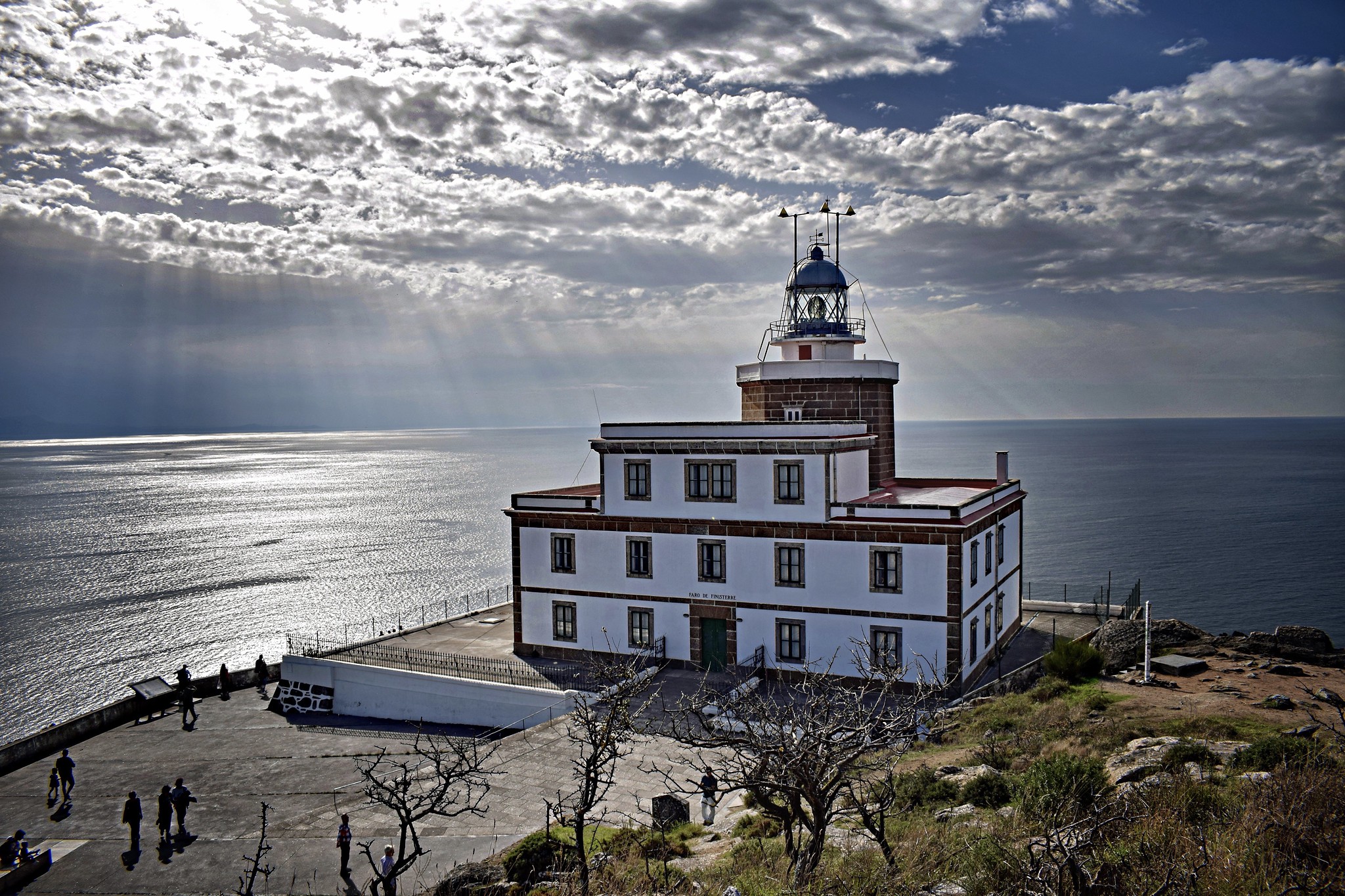 Today it is mostly known for being the place where the Camino de Santiago ends, but hundreds of years ago, this rugged site was known (and admired) as the end of the world. The horizon swallows the fiery sun over the wild Costa da Morte coast. Could there be a better place to map the end of the known world?
But that was another time. Nowadays, Finisterre is a quiet seaside village with lots of charm for a luxury getaway full of incredible landscapes (sometimes cataclysmic, especially when the sea is rough), good food and a lot of history. Ah, and extensive beaches where you can cool off when the weather is good.
Whether it's the last stage of a long pilgrimage on the Camino de Santiago or even if you arrive from somewhere else, the first must-do is to amble through the narrow streets of the old town in the village, which is also called Fisterra. This is a medieval journey that will take you back to the past without much time to fasten your seat belt.
The port is another place that you'll want to visit in Finisterre, with its small, colourful boats, the wind-swept sea – sometimes really wavy- and the seagulls getting their feet wet when flying close to the surface. In addition, in just a few minutes' walk you can see one of the most impressive castles overlooking the sea, the Castle of San Carlos.
And of course, if you can handle the chilly northern waters, you won't lack for beaches for a dip in the sea. Of all these, Langosteira Beach is the one closest to the entrance to the town, with white sand and relatively calm waters (as far as the Galician coast goes). It's an amazing beach without a doubt!
Finally, a visit to the end of the world wouldn't be the same without a little gastronomic treat. And when it comes to Galicia, we can't help but recommend trying the feira-style octopus (and vieras (mussels), zamburiñas (scallops), and other Galician produce) in any of the restaurants on Rúa Real, next to the port.
Luckily, today we know that the world does not end beyond the distant horizon. But just in case, go and book your flights to Santiago de Compostela and pay tribute to the medieval town of Finisterre.
Photo: Jocelyn Erskine-Kellie