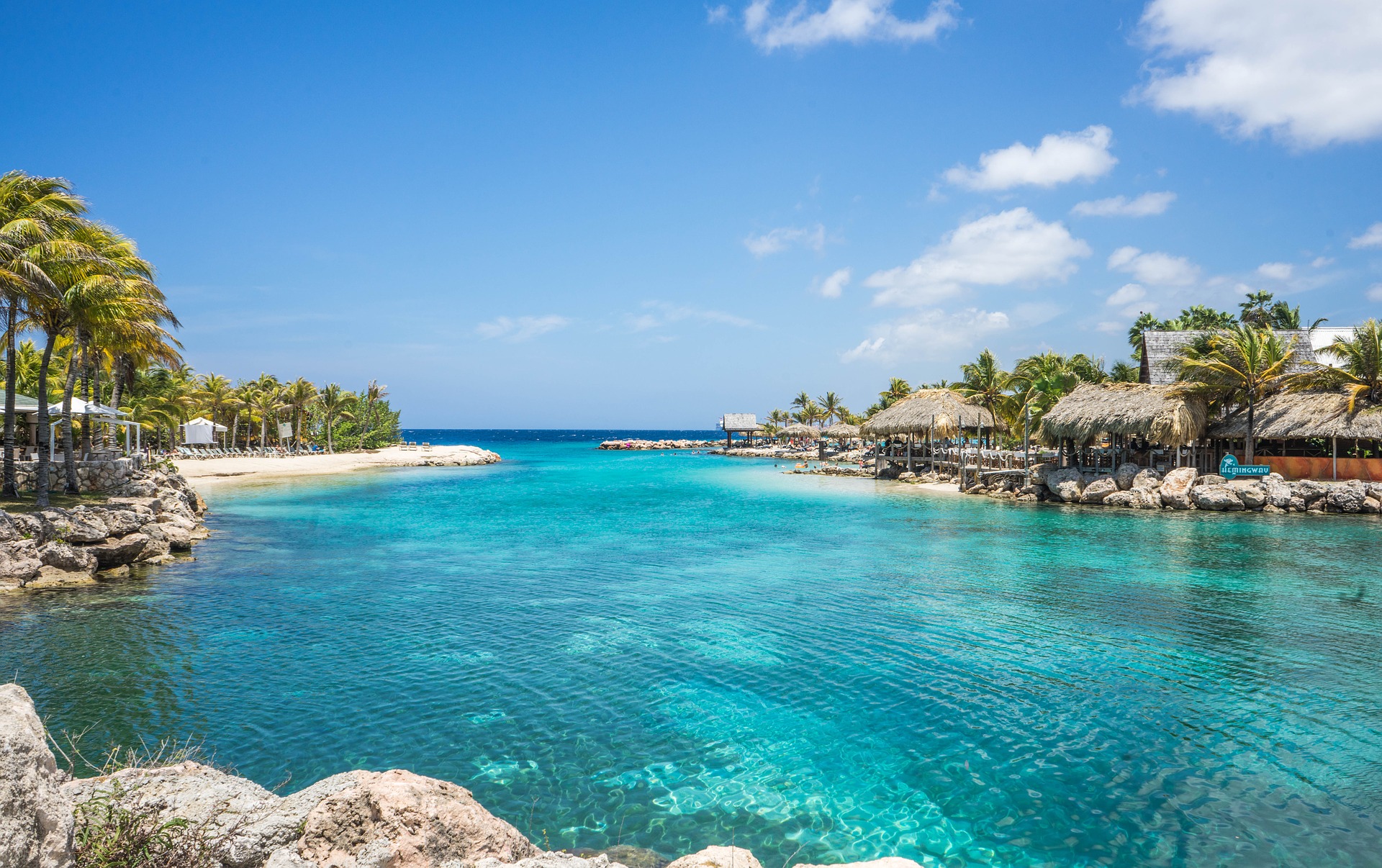 It is one of those colonial cities where it is an absolute pleasure to get lost, to walk among cathedrals and admire every street and corner filled with centuries-old stories. From the always busy Plaza de España (a good starting point to scout bars and al fresco terraces), Santo Domingo is the perfect city to enjoy history, good cuisine and the best nightlife.
Apart from one of its main attractions –the house of Hernán Cortés, along with many other picturesque colonial dwellings, palaces and fortresses– Santo Domingo is also the perfect center of operations from which to experience the attractions of a country where the sea is the great protagonist.
So we invite you to leave aside the always interesting historical attractions of the capital to put on your swimsuit and set course for a much more tropical environment: Catalina Island, an incredible paradisiacal island of white sands located in the southeast coastal area of the Dominican Republic.
The water's perfect temperature, the glorious sun in the sky, and all kinds of water sports add up to the perfect combination to enjoy a unique day on Catalina Island. The island is approximately a two hour drive from Santo Domingo, which is not a huge distance if you wake up early and arrive there between eleven and twelve in the morning. A good option is to spend the night there and return the next day (although you will run the risk of wanting to stay another week).
If you have never practiced snorkeling, this could be the perfect occasion grab your diving goggles and see all kinds of colorful fish, corals and, with a bit of luck, maybe a buried treasure hidden in the shallow waters of Isla Katherine.
The island has three main beaches, the East, the West and the North. That that they have not giving them names is because they simply don't need them: these three beaches seem to be taken from a paradisiacal postcard, so any of the three will be sure to enchant you.
If you are in Santo Domingo on vacation, be sure to visit one of the most spectacular islands in the Caribbean: Catalina Island.
Image | Mariamichelle