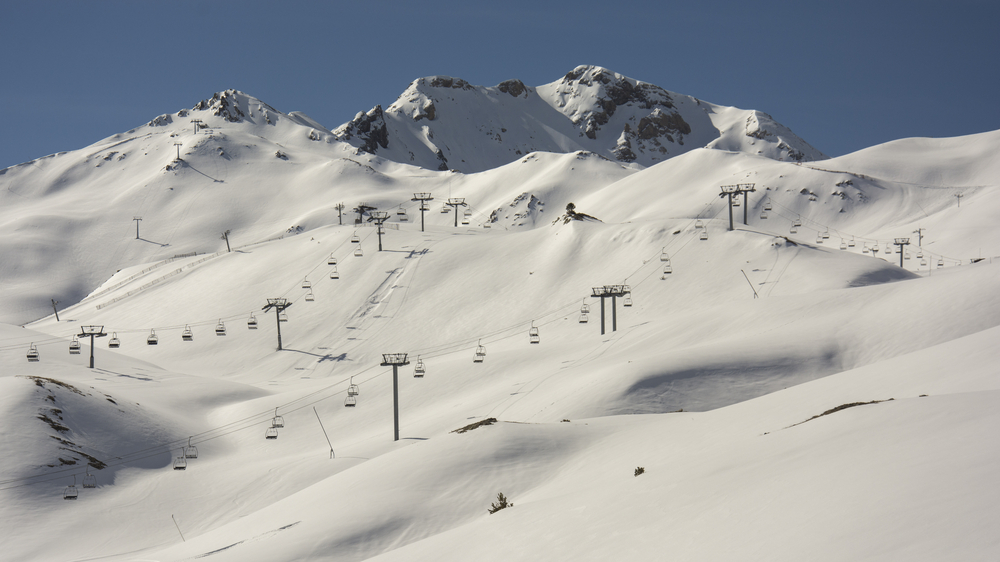 ¿Are you studying or working in Barcelona? If so, and if you're a fan of skiing, snowboarding, and other winter sports, the Pyrenees Mountains (a three- to four-hour drive north) are quite packed with frosty fun. Prices, however, can be a bit, well, pricey at winter resorts such as Andorra's Baqueira-Beret. So here's an alternative – just as fun and picturesque but more affordable – just over an hour south in Catalonia's Lleida province.
The Boí-Taüll Valley is home to the small ski resort town of Taüll, an authentic gem with a lovely mediaeval old quarter (the entire valley is a UNESCO World Heritage Site), which makes a perfect base for a ski weekend. Prices are very affordable (including great accommodation options a ten-minute drive from the slopes), and the vibe is fun at spots like Bar de la Plaça, a café in business since 1970, where you can sit over a vermouth and a slice of potato omelette chatting with friends alongside one of the town's lovely Romanesque churches.
For après-ski, we highly recommend Tribulosi, a young, casual spot whose lovely owners serve fabulous organic tapas and pizzas along with delectable microbrews – again, at very affordable prices. As a bonus, its terrace enjoys one-of-a-kind views of Sant Climent de Taüll Romanesque church.
And by the way, even once the winter season is over, there are still plenty of reasons to plan a weekend in this lovely valley, including wonderful hiking in Catalonia's only national park, the Parque Nacional de Aigüestortes. It's famous especially for the beauty of its lakes, and its wide expanse offers a wide variety of activities for all fitness and experience levels, from easy-peasy to very demanding indeed.
Another area excursion well worth a day: a drive to several other of the valley's loveliest towns, including Viella, Canejan, Les, and tiny, magical Bausén, like a mediaeval time capsule.
Finally, here's another tip to save even more: stock up on your basic provisions and supplies in Lleida on your drive up to the valley. And enjoy!