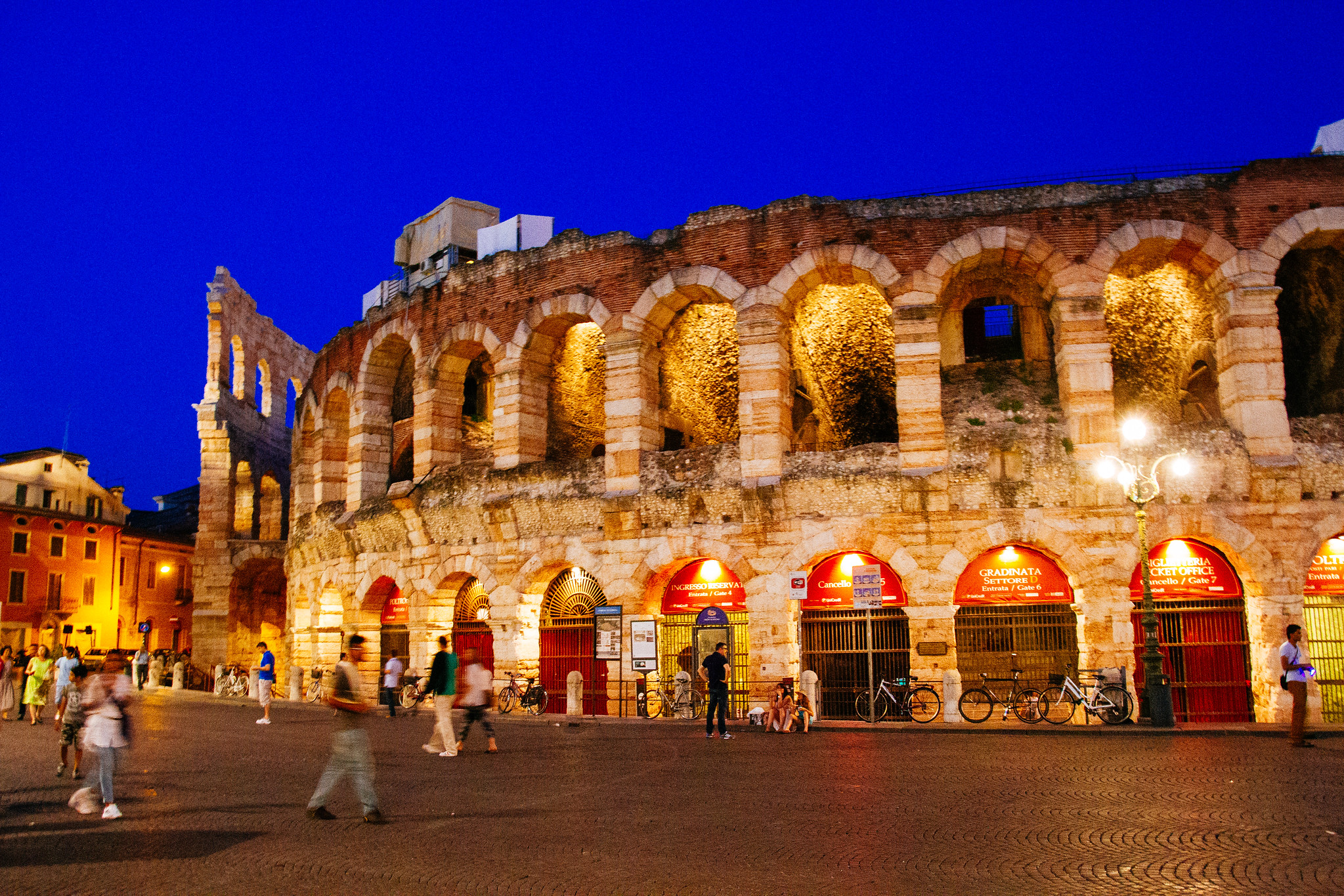 If the city of Verona is known for anything, it's for being the setting for the unfortunate romance of the most iconic couple in history: Romeo and Juliet. But apart from being among the most romantic cities in the world (the story of the two lovers can be felt in every ornate old balcony and cobbled street in Verona), the truth is that there is so much more to see and experience in this historic city.
The good news is that from the month of August you can fly directly to Verona with Iberia, which is quite convenient if you want to focus on this city and nothing else. But if you prefer to combine your trip with Milan, take note that these two cities are a stone's throw away from each other (just over an hour by train). Still, whichever destination you choose, success is assured (and the comfort of a direct flight to either city, too).
But let's focus on Verona, which is what we've come to talk about in this post. After spending a couple of days relaxing to the max in the area surrounding Lake Garda (a beautiful spot located between mountains that is definitely worth a visit), get ready to enjoy this fascinating city, starting with its old town.
What places can you visit in the center of Verona? To begin with, one of the most impressive ancient sites in the city: the Arena of Verona, one of the best preserved Roman amphitheaters in the world. Its construction goes back to the first century AD, so you can imagine the kinds of spectacles that it used hold more than two thousand years ago (gladiators, hail Caesar!).
The Piazza Bra is one of the busiest points in all of Verona, the authentic heart of the city where you'll find restaurants, cafés and ice cream parlors any time of day. From this point you can reach Castelvecchio, an original castle from the XIV century situated next to the Adige River, which is another good place to visit.
Finally, we mustn't forget to mention one of the most iconic places to visit in Verona: the famous House of Juliet. See the balcony that gave rise to the famous dialogue between Romeo and Juliet, as well as the bronze statue of Juliet herself.
Romance on the horizon, a lot of history and a city that is waiting for you this summer: beautiful Verona.
Photo | Flavio Ensiki