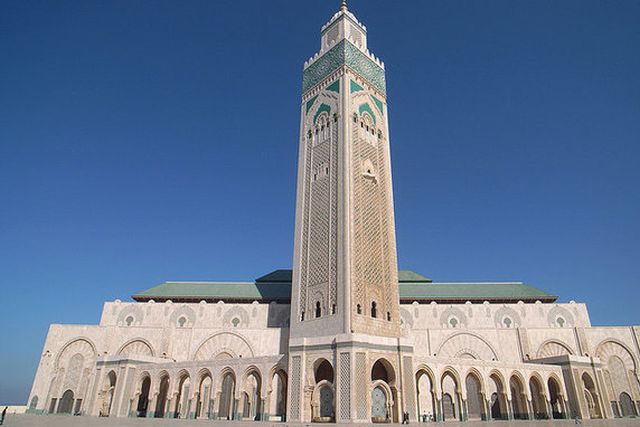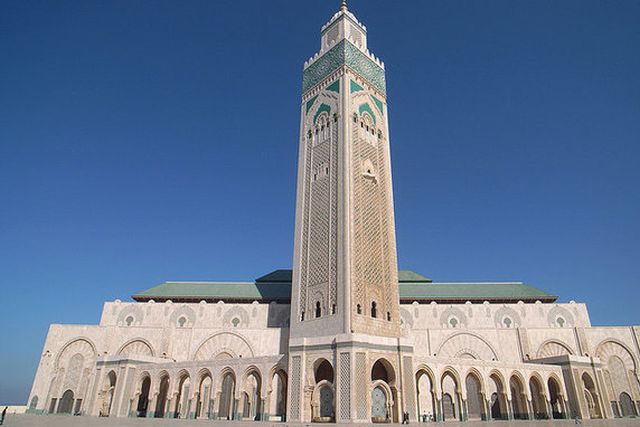 According to the Koran, "the throne of God was built on water" and no sooner said than done, King Hassan II took this literally by building the mosque over the Atlantic Ocean which is named after him. If you're thinking of visiting Casablanca you must make a note that this place is a must-visit.
Built in 1986 and opened in 1993, the Hassan II Mosque hides a few secrets that you will reveal. To start with, you have to check out its huge platform that literally keeps it up over the Atlantic. But it's the world's largest, 210-metre minaret that will surely catch your eye. Take a general look and then you must go in and see the retractable roof of the prayer room where it's possible to see the sea and the sky from inside here, which was one of Hassan II's dreams come true. And since you're inside the building, you'll be surprised again when you see that the temple has the most advanced technology such as its heated floor and electric doors.
Your visit must be guided which will cost around 11 euros, as this is the only way that non-Muslims are allowed entry. All that's left now is to wait for the dusk on its outer terrace and to observe how the sun meets the sea.
Another one of Casablanca's charms…
Photo | Milamber