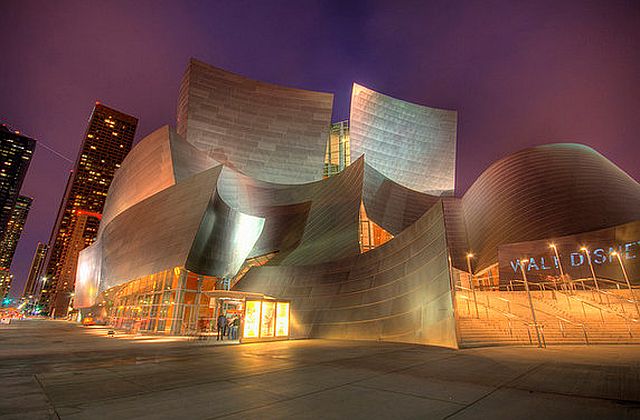 There are times when the design of a building can rouse more interest than its contents, but this isn't the case for the Walt Disney Concert Hall as it doesn't just have a unique design, it also boasts incomparable acoustics.
Surrounded by cultural enclosures like the Dorothy Chandler Pavillion, the Mark Taper Forum and the Ahmanson Theatre, you'll find the Walt Disney Concert Hall, and it's located on the corner of Hope Street and Grand Avenue in Los Angeles. You can devote a day here for cultural visits. The building was designed by the architect, Frank Gehry, and it will remind many of you of the Guggenheim in Bilbao due to its metal structure.
There are many options available for visiting the hall but the audio-tour will provide you with the most detailed guide. You will have to buy the audio-tour at the ticket office, so that you can begin the tour around the hall while all of its history is explained. The visit lasts around 60 minutes. If you're still left with more desire to soak yourselves in culture, you can buy tickets to see the featured concert. The acoustics in the building are unique and that's a promise!
Photo | Phillip Ritz