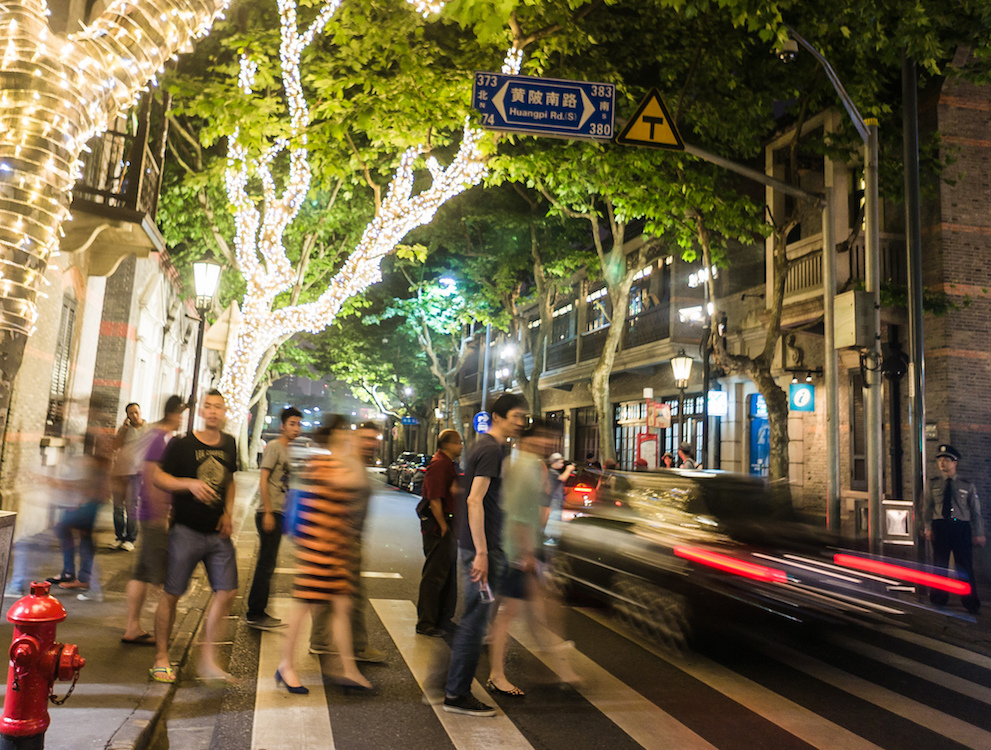 Did you know about our romance with Shanghai? Have you heard that Iberia Joven now flies to this Asian destination? So, forget about imagining Shanghai as being your study trip because now is the time to turn it into a reality! This proposal is also good for organising a journey with friends, or as a destination to learn Chinese, which is supposed to be the language of the future for some good reason.
Next, we'll describe Shanghai to you in five steps that make up some plans you can count on one hand, and which are just are little taste of what China's most modern and most cosmopolitan city can offer you.
1_ "Yuyintang" is one of the best 'underground' bars where you can see and listen to the biggest alternative Chinese bands. It's located at 851 Kaixuan Rd, Changning Qu.
2_ Shanghai Tower. Since it opened in May, this magnificent 632-metre skyscraper was crowned as the tallest building in the Shanghai metropolis. They say that this tower is the one most worth visiting inside. Whether this is true or not, it is true that going inside a lift that takes you to the top of the tower is quite an experience, as it's the fastest in the world. Once at the top, the 360-degree panoramic view will take your breath away, and it's the tallest observatory in the world for a good reason! Take note of the address: 501 Yincheng Middle Rd, Lujiazui Residential District Pudong. To arrive by metro, take line 2 up to Lujiazui station, then take exit 4 and walk the 500 metres left between you and the tower. Its futuristic design can't be missed.
3_"Richbaby": a nightclub for young posh people. If you're looking for a night out that you can talk about when you get home, this club in Shanghai is the place for you. Located on Jin Ling Road, Pu'an, the enormous size of the club impresses nearly as much as the list of bands and DJs who have performed here to rock the dance floors. The venue has been visited by top names like Paul Oakenfold, DJ Shadow, DJ Tiesto, Paul Van Dyk, Black Eyed Peas and Kelis, among other famous stars in the music world. Get ready to dance and give it all you've got.
4_"Lost Heaven" is one of the cheapest and most popular restaurants in Shanghai. At this restaurant, you can try the tastiest specialities of Yunnan cuisine without spending a fortune. Head along to the popular area of The Bund (38 Gaoyou Rd).
5_Xintiandi is the nicest district made up of traditional old houses ("Shikumen"). These houses were restored and nowadays they are house nice shops, cosy restaurants and trendy cafés. Pure leisure in a unique and historical environment.
How lucky it is to be young or a student! To study hard or to be younger than 30 years old is rewarded with Iberia Joven. The rewards in question are called "savings" and "special discounts". Don't doubt it, make the most of it, and fly to Shanghai
Photo | David Leo Veksler