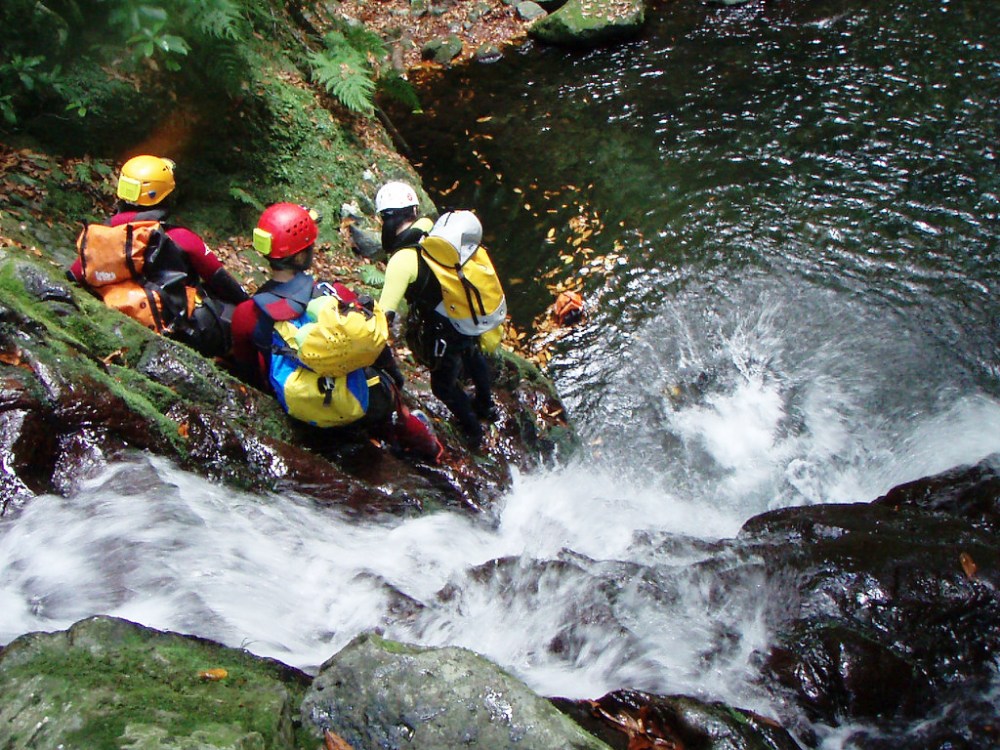 Let's talk about green Asturias in the north of Spain, with its endless opportunities for adventure amidst exuberant nature. Let's talk about jumping in the water and going with the flow at any cost, no turning back, adrenaline pumping. Let's talk about canyoning, because you want to take a break from your studies in a wetsuit, rappel into a ravine and swim your way out. Want to enjoy the wonders of this inebriating sport? Read on and we will tell you how and where.
In Asturias, newbies are welcome, no experience required. As for where, you will find local agencies that offer tours in Vallegón and Carangas, both low-difficulty destinations. Those looking for something a bit more challenging may wish to head for Viboli. Part of the fun is just getting to the canyons themselves, but wherever you go, remember that you should always be accompanied by a guide, so you can focus on having a good time with your friends and leave the logistics to the professionals.
The Vallegón ravine, one of the most visited in the area, snakes its way between the villages of Ceneya and Amieva, at the foot of the Beyos gorge. Expect to crawl, slide, and make your way through waterfalls… so plan your visit after a few days of rain, so that the ravines are full of water and ready for fun.
As for Carangas, the ravine is in the basin of the river Ponga, a tributary of the Sella, inside the Picos de Europa Natural Park. The name of the canyon comes from the town of Carangas, just over 18 miles from Arriondas. It consists of two different sections with very different levels of difficulty. For beginners, we recommend the shorter part, which is no less beautiful but less intense.
Finally, note that Viboli, the most challenging ravine, is also in Ponga.
So what do you think? Is canyoning in this green corner of Spain in your future? If so, fly to Asturias with Iberia Joven. Take advantage of our discounts for young people and students, which always allow you to book at a good price. It's all about enjoying this special time in your life, so go for it!
Photo | Roberto Lumbreras