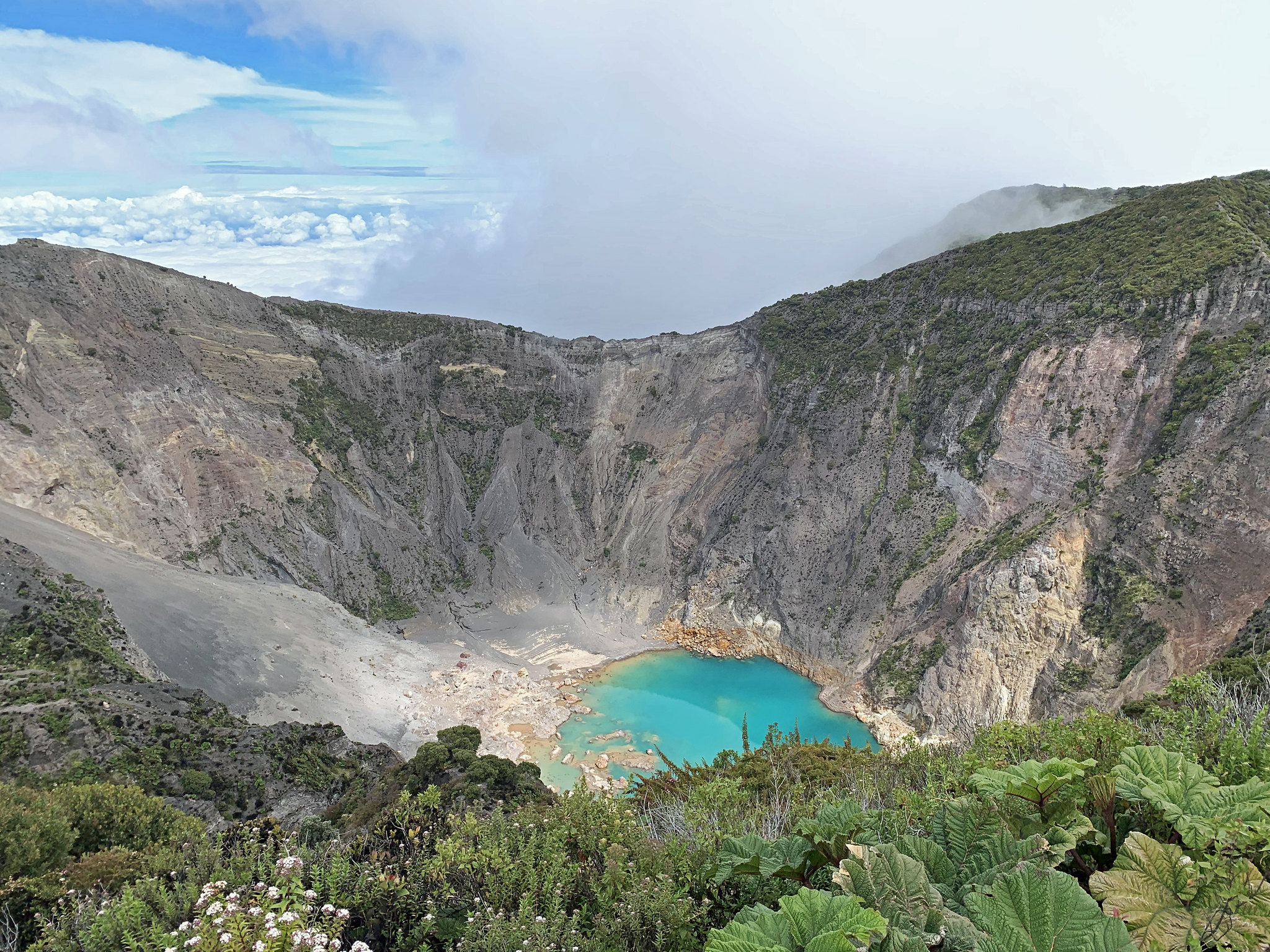 Central America is a region of volcanoes – home to what's known as the Central American Volcanic Arc – with most countries endowed with at least a dozen. Costa Rica, the region's most popular country touristically, boasts 15 of them – and five of them active, such as Arenal, Barva, Poás, and Tenorio. But one of the country's most popular (for locals as well as visitors) is also its highest active one, at 3,432 metres (11,260 feet).
Located just uphill from the city of Cartago, and an hour-and-a-half drive from capital San José, is Volcán Irazú, set within a national park of the same name. Perhaps one reason for its relative popularity is that it has the benefit of being easy to get to, with a road leading right into the park, then an easy stroll to its main attraction: a blue-green lake lying at the bottom of the primary crater (although it's considered active, Irazú hasn't seen an eruption since 1994, and that was a minor one in a flank vent, resulting in some hot mud flows). And the sweeping views of both the Pacific and Atlantic Oceans from up here on a clear day add to the wow factor.
The 2,309-hectare (9-square-mile) park – Costa Rica's most popular – is also great for hiking, with a kilometre-long (just over a half mile) loop between this crater and Irazú's three other ones, Diego de la Haya, Playa Hermosa, and La Laguna. It's a landscape of tropical rainforest and cloud forest (the latter so called because it's usually cool and misty), and home to wildlife including armadillos, foxes, and rabbits, as well as birds like hummingbirds, owls, and woodpeckers.
It's a great, low-impact excursion from San José that'll whisk you into another world. Another reason to reserve your Iberia flight to one of the most amazing eco powerhouses in the world!

Foto: Mario Duran