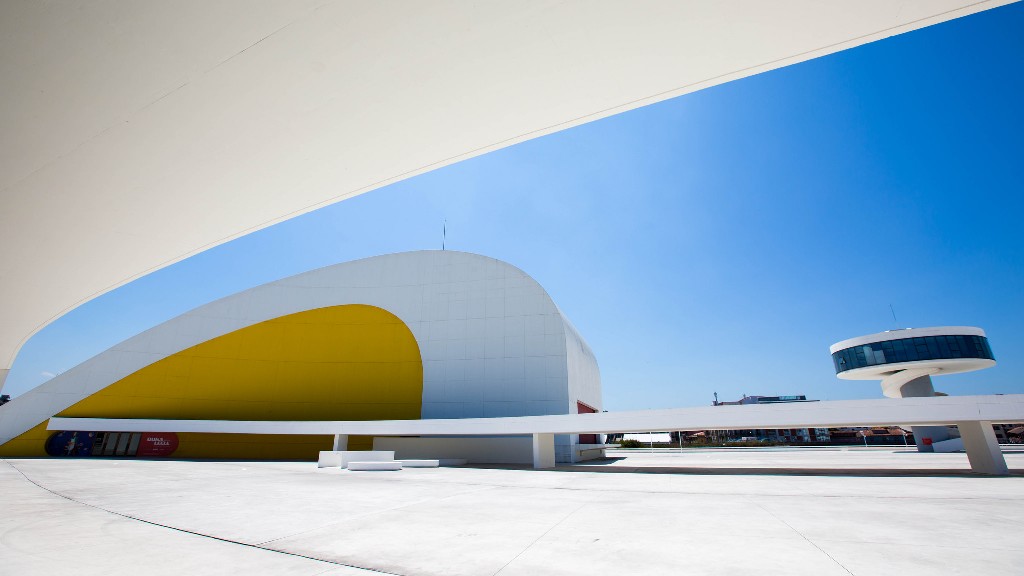 "For reasons of conservation, the drawings are displayed just three months a year and under very specific conditions".
In the northern Spanish city of Avilés, in the green Asturias region, those three months are here. Showing through September 24 at the futuristic Centro Cultural Internacional Oscar Niemeyer (designed by the iconic Brazilian architect the centre is named for), Drawing and Sculpting in Space is a collection of more than 80 drawings and sculptures from 20th-century Spanish maestros including Pablo Picasso, Salvador Dalí, Joan Miró, and Jaume Plensa.
And if you're not into modern art because you don't "get" it, these masterworks are very accessible as well as brilliantly curated and explained. The exhibition's modest size also means it doesn't even take too long to absorb, and the price is right, too, with an entry fee of just three euros (and if you'd rather not pay even that, it's free the last hour of every day (7 to 8 pm in August, 6 to 7 pm in September). As the organisers say, "it's a stupendous opportunity to get to know avant-garde art".
The centre is also just one of the attractions of this handsome, historic city. Come discover it with discounted fares for people under 30 from Iberia Joven!
Photo | Frank Jakobi