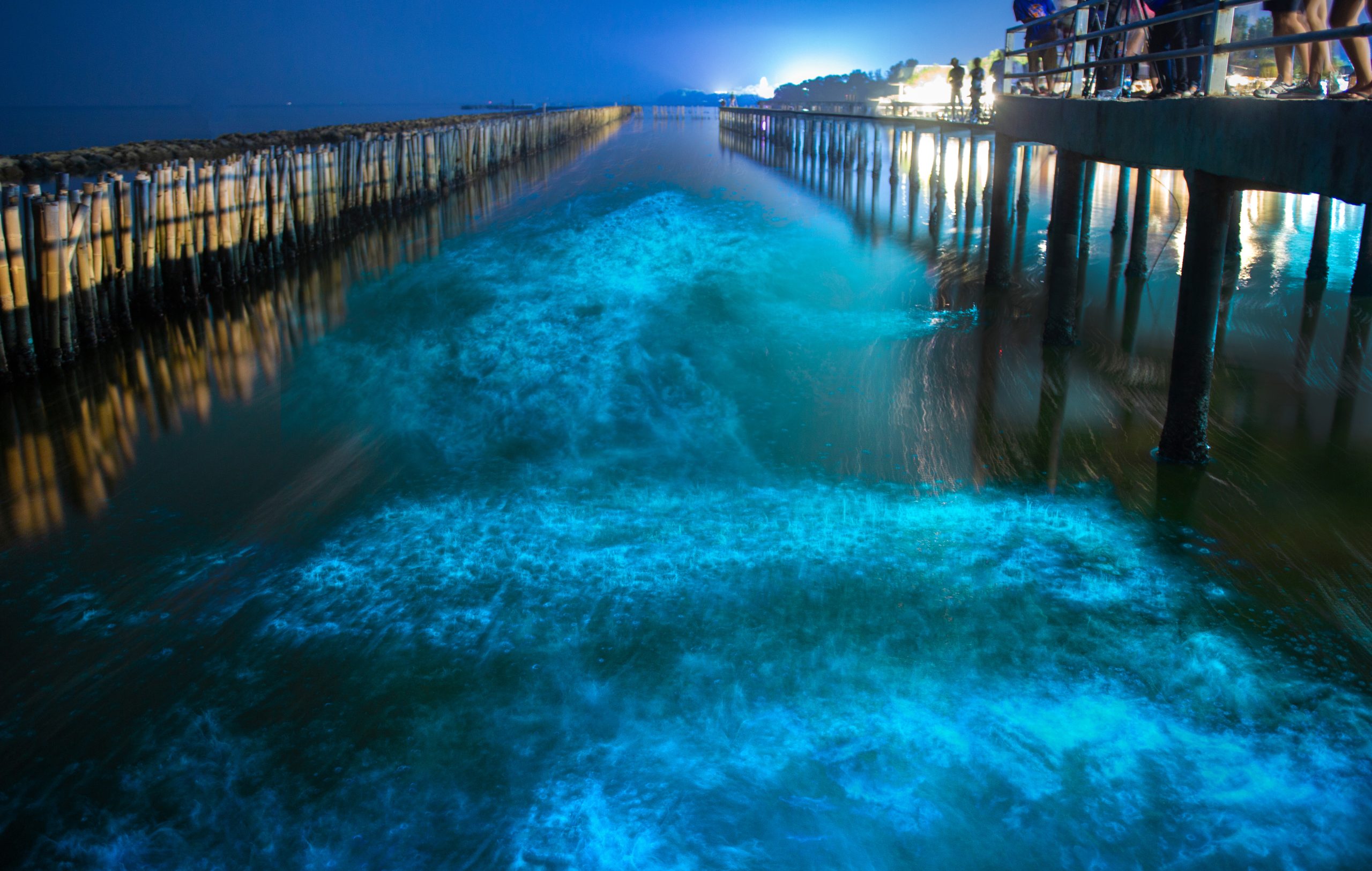 Did you know that there are beaches in Puerto Rico where the lights come on in the evening… even underwater? It happens in the well-known bioluminescent bays every night in a mysterious spectacle of flashing underwater lights in the most vivid colours you can imagine. Do you want to see it with your own eyes? Let's check it out!
What exactly is this luminous phenomenon that so many people from all over the world come to sink into? It's a large ecosystem of marine organisms that release light energy when they perceive the slightest movement. Can you imagine diving into the warm waters of Puerto Rico surrounded by tiny lanterns illuminating the seabed around you?
Now, this magical phenomenon of marine nature can't be seen on any beach in Puerto Rico. On the contrary, it only happens at certain points on the island, such as Mosquito Bay. This is the best-known bioluminescent beach and is located on the south coast of Vieques Island (a small island east of Puerto Rico). Not only is Vieques Island worth a visit for its lush sandy beaches but make sure you put the bioluminescent beaches on your agenda too!
Another place where you can also check out the light show is La Parguera Bay, in the far west of Puerto Rico. To experience it in all its glory, we recommend booking a tour (they're not hard to find) to see it in the middle of the night by kayak. Or if you want to make it even more spectacular, you can go by glass-bottom boat.
Of course, these types of marine ecosystems are increasingly affected by the constant environmental changes, so there's no better time than now to visit them before they disappear, which biologists around the world fear will happen.
The seed of a new adventure is now sown. When are you going to start writing the script for this once-in-a-lifetime trip? If you don't want to lose your front-row seat of a marine spectacle, book your flights to San Juan at the best prices with Iberia.