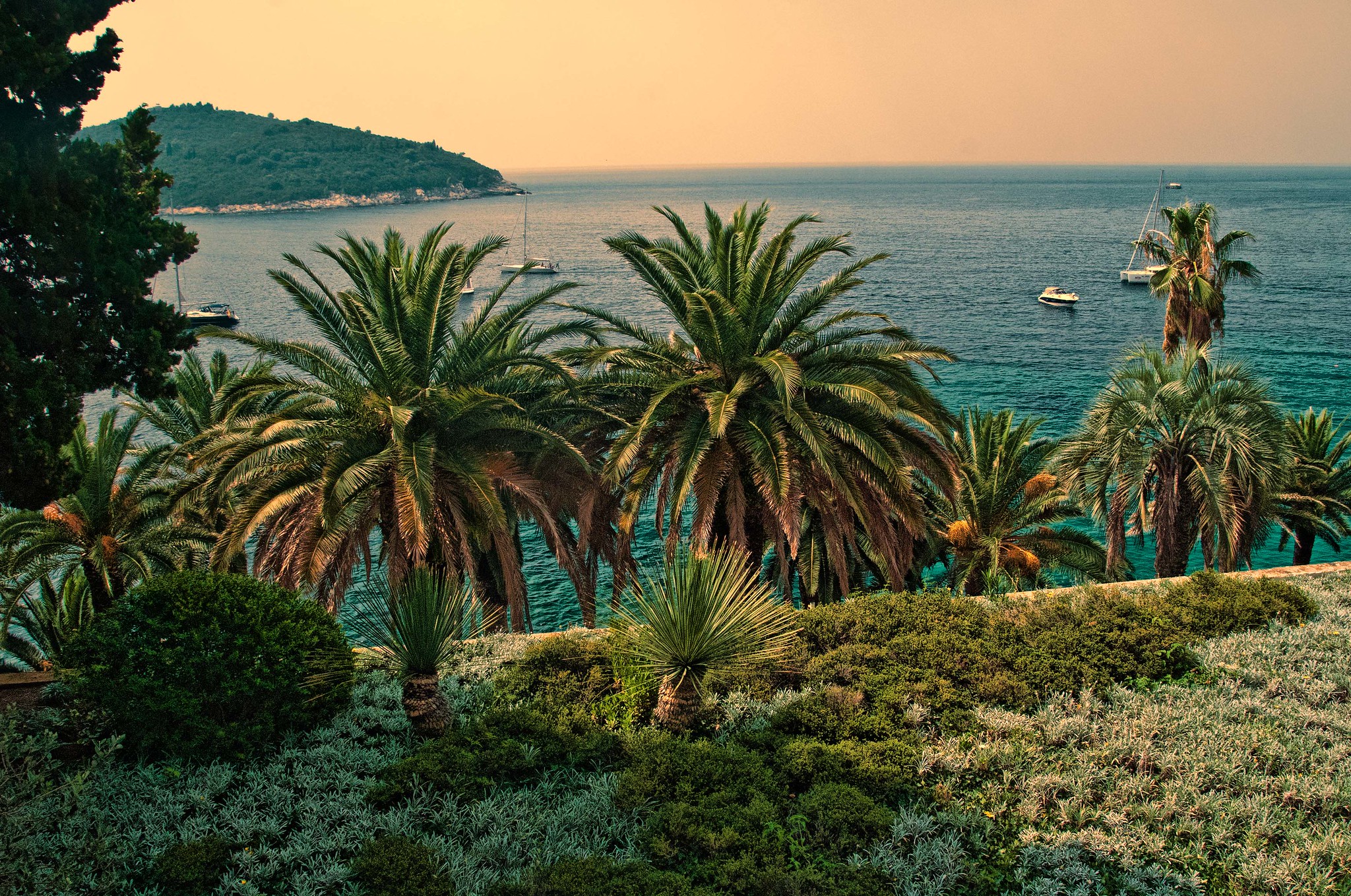 The enchanting medieval core of this city on Croatia's lovely Dalmatian coast is of course high on the bucket list of any traveller interested in European history. But the entire nearby coastline is also lined with other smaller towns as well as islands packed with history, culture, nature, and – yes, lovely beaches.
One excellent example is the Elaphiti Islands, an archipelago an hour's boat ride to the northeast, comprised of 13 isles and islets, of which only three are permanently inhabited – with a population numbering a grand total of around 850. Nearest to Dubrovnik is Kolo?ep, a perfect Mediterranean landscape with dense pine forest; a coast ringed by little beaches with crystalline waters; several Romanesque churches dating back to the 9th to 11th centuries; and a permanent population of just over a couple hundred (there's also a largeish resort-style hotel if you're tempted to overnight). If you have time to visit only one of the Elaphites, this would probably be it.
With a bit more time, another prime choice out here is the second largest, Lopud, which it could be said has of all these islands best preserved its natural beauty, and is especially known for its delightful beaches (among which the top choice is one called Šujn, flanked on both sides by forested hills which go right up to the sea and with waters as placid as a swimming pool. Other attractions include a couple of fine 15th century churches (one connected to a Franciscan monastery), and unexpectedly, a modern art pavilion.
The largest, farthest, and most populated (just barely 420 souls) is Šipan, with a couple of villages – and the one not to miss is Šipanska Luka, a typical sleepy Dalmatian coastal settlement with an atmospheric variety of old houses (including those of the old Dubrovnik aristocracy), churches dating back to the Middle Ages, and even an ancient Roman villa.
Pretty intriguing, wouldn't you say? So book a cheap flight to Dubrovnik and then set aside a day or two to hop a ferry over to this sweet little corner of Dalmatia – the very essence of "slow travel"!
Photo: Trish Hartmann