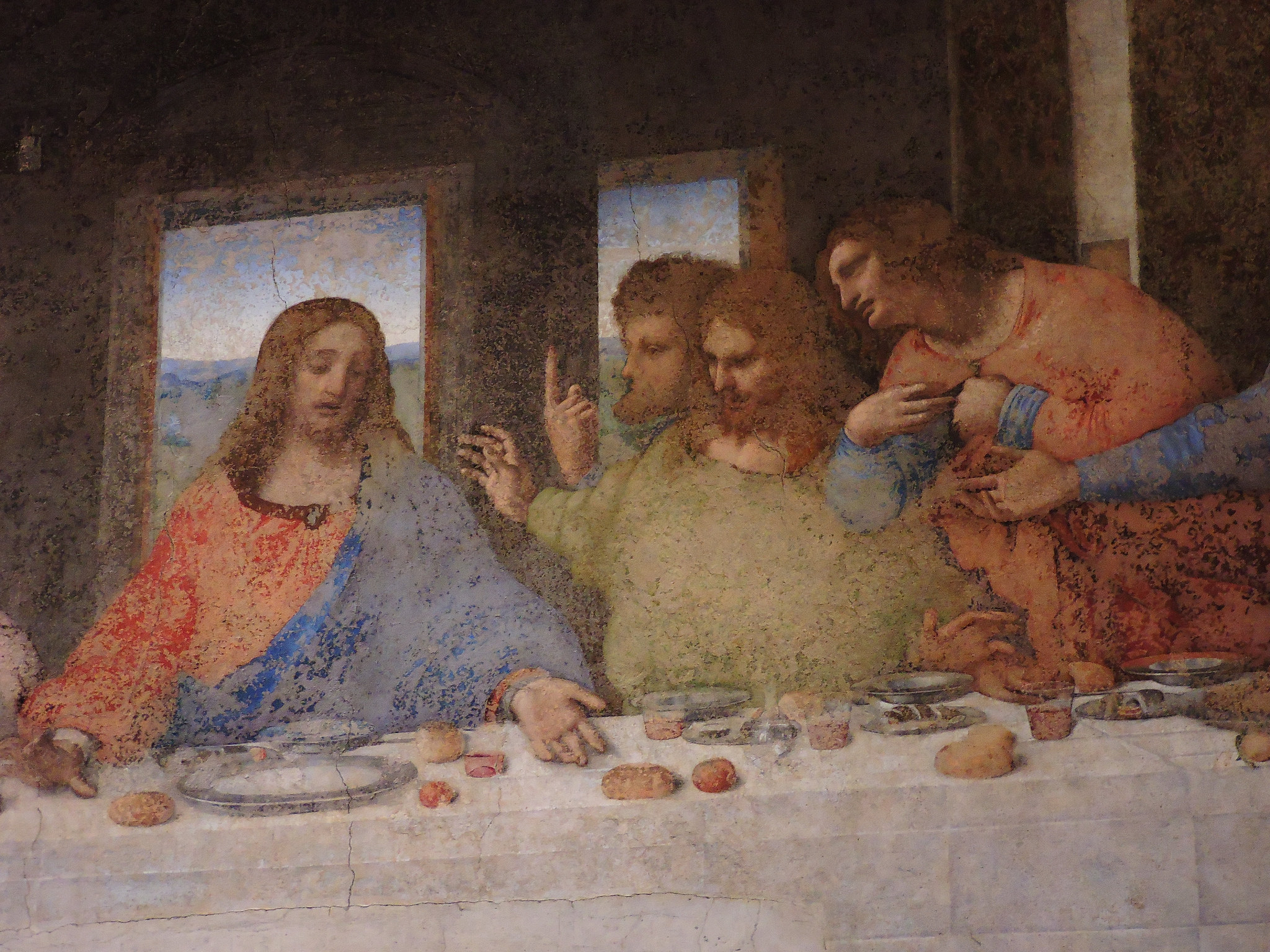 We believe that those lucky enough to study in Milan should squeeze every gilded drop of elegance, sophistication and culture from the renowned works of art that can only be found in Italy.
On this occasion, we turn to one of the great cultural treasures of the city and, it goes without saying, the whole world. We are talking about standing in front of one of the most amazing artistic creations on the planet: The Last Supper.
Remember, this is a work that has quite a history, since it has been shot at and bombed in the past. But today, thanks to the wonderful work done by restorers, the painting shines in its original splendor, enthralling you with its subtleties and nuances. Seeing it up close is a fascinating experience.
Fortunately, Leonardo Da Vinci's masterpiece can still be admired in its original location, the dining room wall of the former convent of the Dominicans of Santa Maria delle Grazie. Although, to be honest, this is such a nondescript structure, that it probably would not attract so many visitors if it weren't for the jewel it holds inside.
The good news is that those between the ages of 18 and 25 can save money, because they only pay half the price of admission; that is, 5 euros instead of 10. But please keep in mind this important fact: you need to reserve the tickets ahead of your visit, and it's best to do it well in advance, since only a privileged few can view this glorious work of art at the same time.
P.S.: Interested in Milan? We've also talked about its free wifi and nightlife.
Photo | Dimitris Kamaras