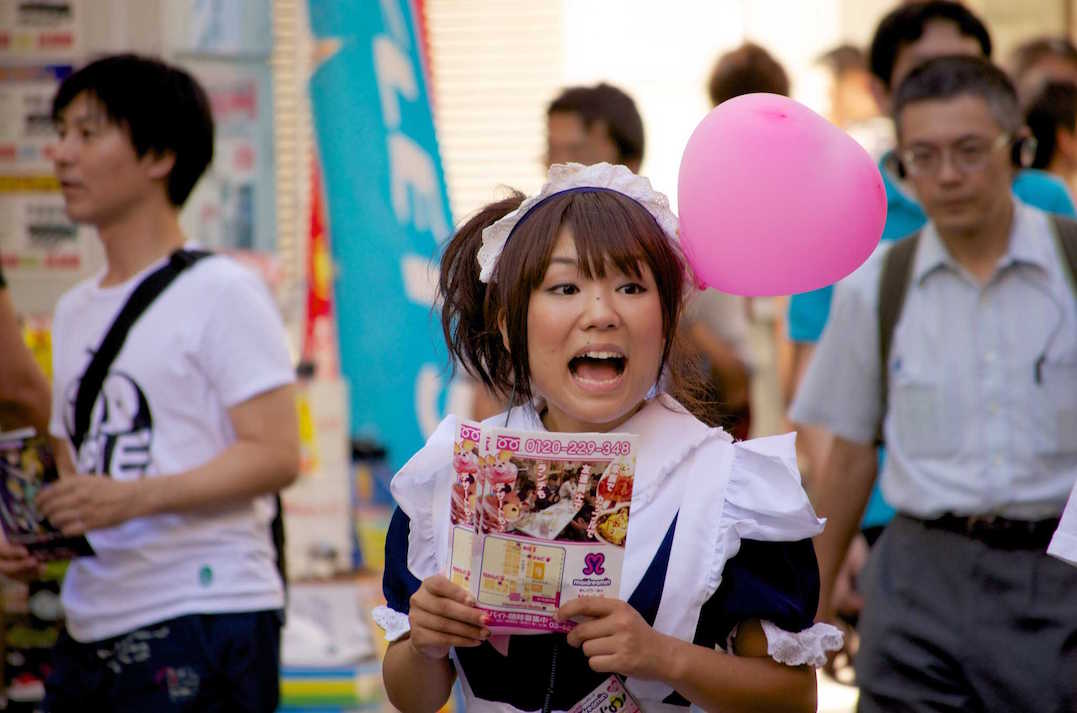 Japan – a country full of mysteries (remember Nikko?) and curiosities such as the fact that it's here where manga originated, in an area of the centre of Tokyo.
During the last decade, Akihabara emerged as the centre of Japanese "otaku" or, in other words, the anime culture that causes a frenzy among young Japanese people. TV series, films… If you're studying, working, or traveling to Japan, it's in your interest to know and understand what the scene is about, which has an enormous community of followers. So, take note that "otaku" refers to those who feel overly passionate for anime and/or manga (Japanese cartoon), and have even turned this into a way of life.
To see "otakus", head along to Akihabara. In this area, which is considered to be the technological mecca of Tokyo, most of those who are passionate about the manga subculture gather here. So, if you feel like getting into the scene and nosing around a while, you have to visit:
The relatively new Yodobashi – a massive shop that sells electronic products.
The Tokyo Anime Center, situated on the fourth floor of the UDX building located at the famous Akihabara crossroads.
The "maid cafes", where the waitresses are dressed as anime characters (those at @Home Café, in Mitsuwa Bld. 4F – 7F, Sotokanda 1-11-4, speak English).
The manga cafes (manga kissa), a kind of internet café where you can take a seat, read comics and watch films related to the famous movement.
Tokyo is like that – it's a box of surprises. Districts like Akihabara are a delight for young people, where they can find a refuge to let their passions run free. And so that this is easier to see live and direct, remember that Iberia Joven offers discounts for under 30s, offering an opportunity to fly to Tokyo at the best price. As an old Japanese proverb states: "Don't say: it's impossible. Say: I haven't done it yet".
How do you get to Akihabara? JR Akihabara Station.
Photo | Yoshikazu Takada