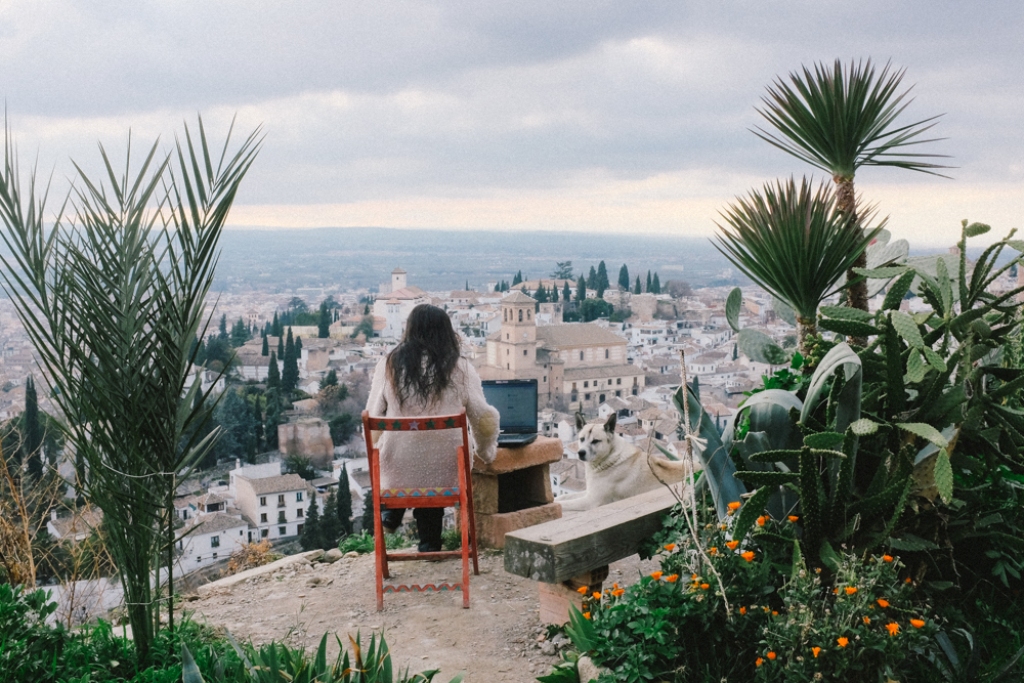 Erasmus scholarship students are interested in spending as little and saving as much as possible, so they'll find our next proposal very practical. We are referring to visiting places like Centro José Guerrero, which may not be featured in many tourism guides, but it's free, which works very well for students on a tight budget.
Located on Oficios Street, this center houses the biggest collection of the works of its namesake Granadian painter. Except Mondays, the place opens its doors every day until late (21 hours), so they make it easy for you. Workshops, conferences and concerts, among other activities, are organized at Granada's Centro José Guerrero, so the culturally inclined will find kindred spirits there.
Very close, literally a few steps away, is the Gran Café Bib Rambla (Plaza de Bib-Rambla, 3), a mind-blowing place for the senses and for lovers of nature-friendly singular architecture. This cozy building in the modernist style is the home of a longstanding churrería (place where you buy churros), a paradise of tapas and chocolate (in winter) and ice cream (in summer).
Since good things come in threes, shopping also has its place in this alternative route for the young in Granada. Those who don't know the Alcaicería should take advantage of a break from classes to visit this emblematic corner of Granada. There are many crafts and souvenir stores, among many others, in the colorful Alcaicería market. Bet it sounds like a great place to get those thoughtful gifts friends as well as family expect when one returns home for Christmas.
And for a great ending to a wonderful day, visit the Mirador de la Churra, possibly the least known of those in Granada. Appreciating the colors of the Carmen houses of the Albaicín from there is, without a doubt, one of the best ways of forgetting all those long hours spent in the library or in class.
To make a long story short, Granada is always hip, both during fall and all through your courses. The city offers many alternative walks and many trips within a student trip. At Iberia Joven, we promise. To know about Granada, click here.
Photo | Jean Claude Essaitier