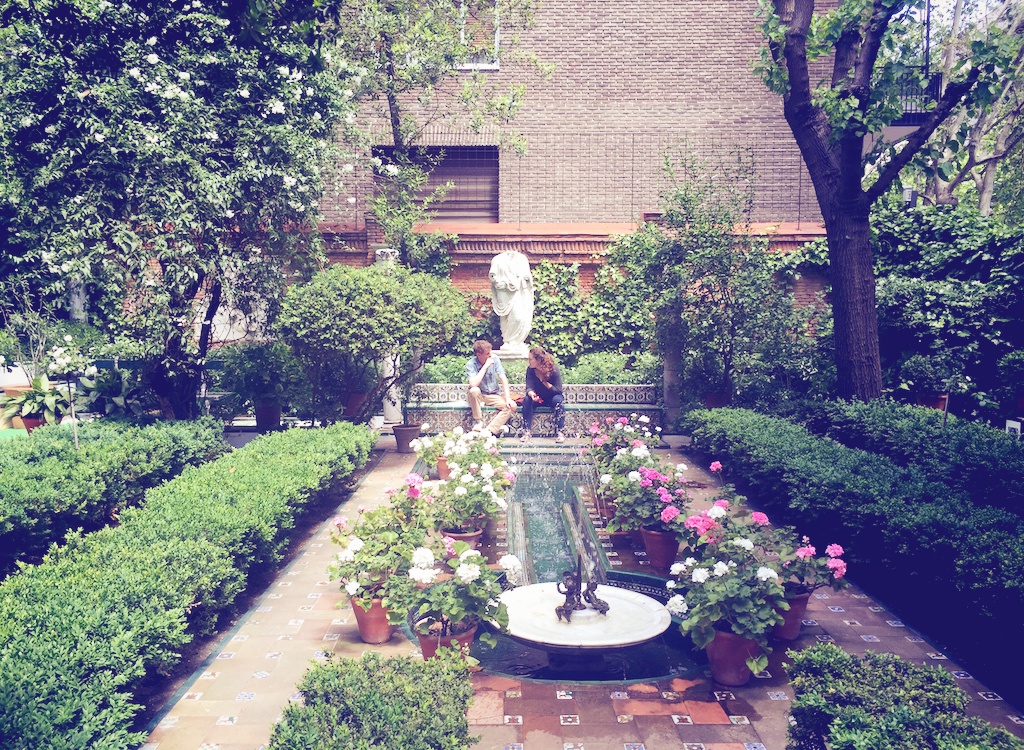 The ever-interesting city of Madrid always finds a way to make its neighbourhoods come gloriously alive for both locals and visitors. This is the case for the bars and restaurants on the street named "calle Ponzano" which is found in the legendary district of Chamberí. These are special establishments where you can share some tapas and a laugh with your friends. You can spend what you like in these places, but you can also keep your wallet fat if you want to. Smoked food platters, surprising creations… Ponzano is a street that will amaze you, and if not, then how about Sala de Despiece, which is a snack bar with a decoration that you'll love, serving delicious dishes that stand out due to their original presentation and quality flavours. Take note: 1) It's not cheap, but it's well worth the euros that make up the bill; 2) It's a good idea to arrive early, as they don't take reservations. In any case, if you want to pay the half, head along to El Doble at number 15 on calle Ponzano, which is a more popular and a more affordable traditional snack bar with what are (probably) the best small draft beers in the area.
Free Entry to Sorolla Museum
After a bite to eat, why not go for a stroll? Let yourself be guided by us and make your way to the nearby house/museum of the genius painter Sorolla – the artist who brilliantly captured the light. There are days and times when the entry is free, so make the most of them. On your arrival, you'll be welcomed by a charming patio. Next, the magic lies in what used to be the artist's home, in his studio, in the different rooms, and most of all in observing the paintings and sculptures that decorate the walls and corners. This is a small, nice and simple museum, which is highly recommended.
In short, we are proposing you to spend an afternoon on the street of calle Ponzano, which is a good place to have lunch and grab a bite to eat with style (and with friends) in the centre of Madrid. Afterwards, we suggest that you walk along to Sorrolla Museum and visit it free of charge. To do this, you have to keep in mind that free entry for everyone is on Saturday and Sunday afternoons.
Remember: whether it's because you're on a study trip because your on an Erasmus in Madrid, or because you need to avoid the summer heat in the capital, #ponzaning is your plan, and Iberia Joven is your best choice to get discounts for flying to Madrid at the best price.
Sorrolla Museum. Paseo del General Martínez Campos, 37. Madrid.
And remember that after a good day of art, there is nothing best as a young night in Madrid!
Photo | Marita Acosta.