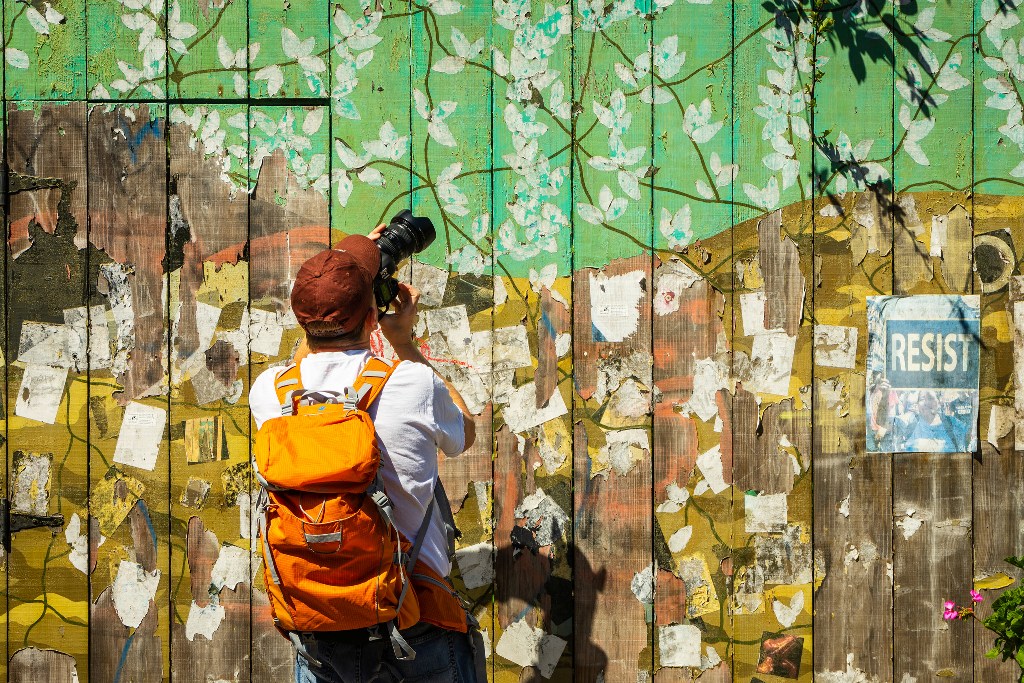 "Be a good person", reads one of the murals in "The Mission", San Francisco's famous Latin Quarter. If you are young and visiting this American city is on your bucket list, you will want to take any opportunity to discover its many wonders.
Here are some of our recommendations of places to enjoy and have unique experiences in one of California's most fascinating cities, the Mission District being one of them.
The place offers the visitor the opportunity to immerse in a different experience, such as exploring the murals that decorate the alleys near 24th and 18th. In the city's Mission District you will find Balmy Alley, a street whose walls, shops and barriers, along with those that surround them, have been decorated with murals since the 80s; arresting urban art works loaded with stories. The best way to explore the area is on foot, which allows you to enjoy the colorful displays on, for example, Clarion Alley (between 17th and 18th streets, and Mission and Valencia streets). Besides, it's free!
But to do things right, don't forget to visit the Precita Eyes Mural Arts and Visitor Center, at 2981 24th Street. This local non-profit organization has been organizing guided tours through the murals of this part of San Francisco for more than 40 years, its mission being: "Art for the people". The tour takes place on Saturdays and Sundays at 1:30 pm and includes a stop at the Galería de la Raza, also a non-profit, famous for its digital murals. It also has a volunteer program, which is an opportunity to get involved in local projects and in the community.
If you're visiting San Francisco or plan to live there for a while, it can be a nice thing to include in your plans. GDLR, the acronym for which it is also known, is a place where, culturally speaking, everything happens. Of particular interest is the "Digital Mural Project", a public art program that replaced the temporary murals painted on Bryant Street with computer-generated images. At 2857 24th Street.
Image | Dale Cruse