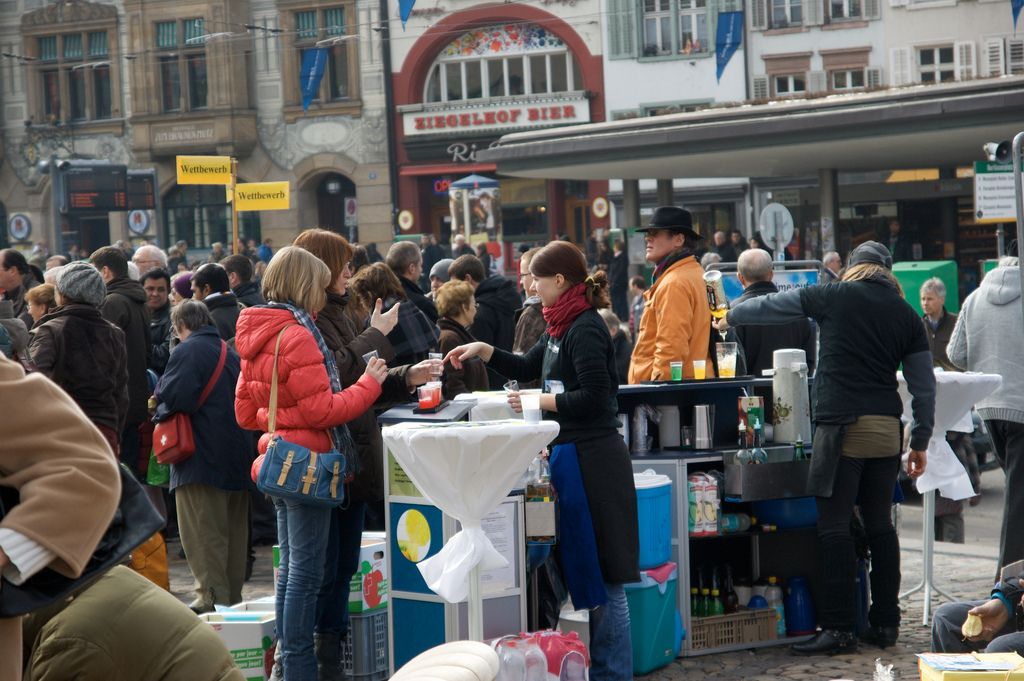 Basel is a Swiss city with a very high quality of life but also some cool places to eat well yet cheaply (it also boasts the country's oldest university, so students have played an important role here for centuries). Top of the list would be to hit its lively, colourful public markets. One of the best known is the Matthäusmarkt, in the heart of Little Basel on Feldbergstrasse, one of the neighbourhood's most popular streets. Another is the open-air market at Barfüsserplatz, held every second and fourth Wednesday of the month from 7 am to 7 pm – quite a show.
Markets like these specialise in local treats such as Leckerli biscuits made with ginger, honey, nuts, and candied fruit. They're sold all over town, but perhaps the top shop for these typical sweets as well as various other is Läckerli-Huus, with branches throughout Basel.
Among other recommendable affordable spots are the five sidewalk terraces on the right bank of the Rhine River which runs through the city. These are of course especially popular during the summer months, when Baselers – and lots of young people among them – love to linger over cold drinks and nibbles; one particularly stylish one is Flora Buvette.
Wherever you eat, the most economical option is always the Tagesmenü, a set menu of the day which consists of two or three choices of starter, soup or salad, and main dish.
Photo | Michael Springmann