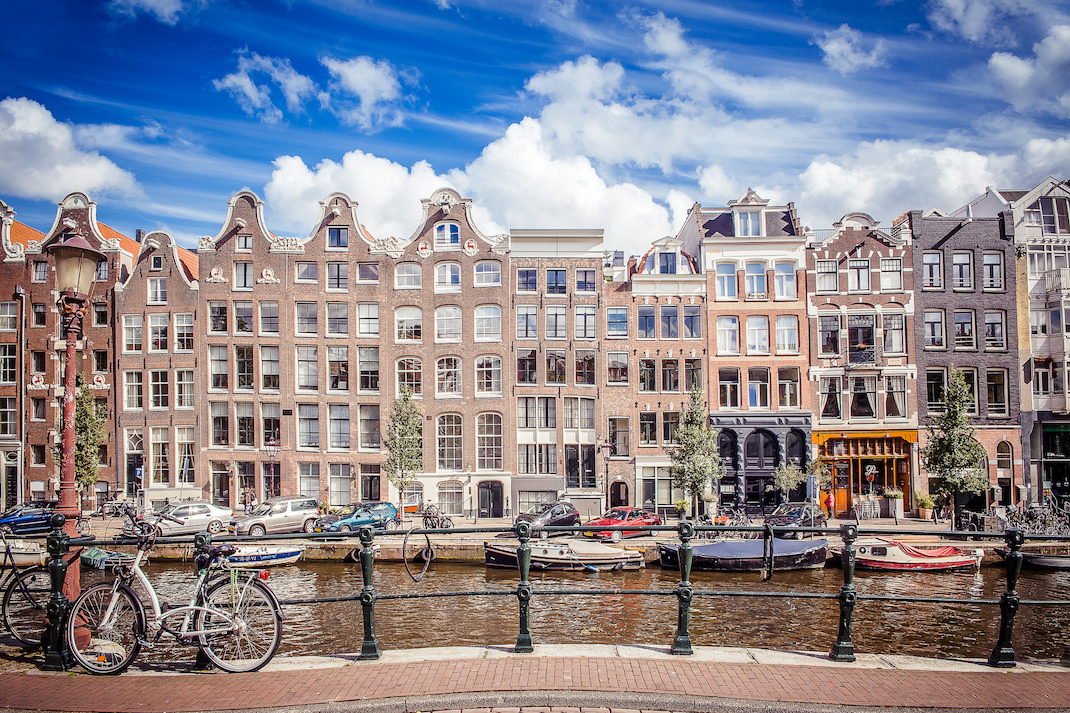 Young people especially love Amsterdam, which besides its quaint classic offerings (riding bikes along the famous canals and visiting legendary museums like the Rijksmuseum along with historic landmarks like the Oude Kerk church) offers plenty of cool/quirky aspects to explore as well (remember we already told you about Noord, a cool under-the-radar neighborhood?) – plus a cityscape that's positively cinematic
In fact, plenty of movies have taken advantage of its picturesqueness, such as The Fault in Our Stars, Deuce Bigolow: European Gigolo, the old James Bond flick Diamonds Are Forever, and most recently, in 2015, the Spanish movie Truman (one of the settings of which, by the way, is the prestigious UvA (University of Amsterdam, whose public areas appear as the school attended by the son of the main character, Julián.
So where does this young guy go, what does he do in his time off? He tells his dad about a whole raft of plans and stuff to do – which of course is no surprise, since one of Europe's most fascinating cities offers an enormous bounty in that department.
One example is a pub we especially like is Café l'Affiche (Jacob van Lennepstraat 39hs) in west Amsterdam – which also happens to be where a Truman scene was shot between Julián, his son, and the son's Parisian girlfriend. You'll note the café's interior, with its casual, cosy, and old-time vibe, its walls covered by posters.
Julián's son lives on one of the city's 2,500 houseboats, moored on its various canals – and you as a visitor can have a similar experience at one of the Houseboats Amsterdam http://www.houseboat-rental-amsterdam.com/ available for overnight rentals from 70 euros a night.
A funky option indeed for a funky city. So come and explore Amsterdam with discount fares via Iberia Joven!
Photo | Andrés Nieto Porras