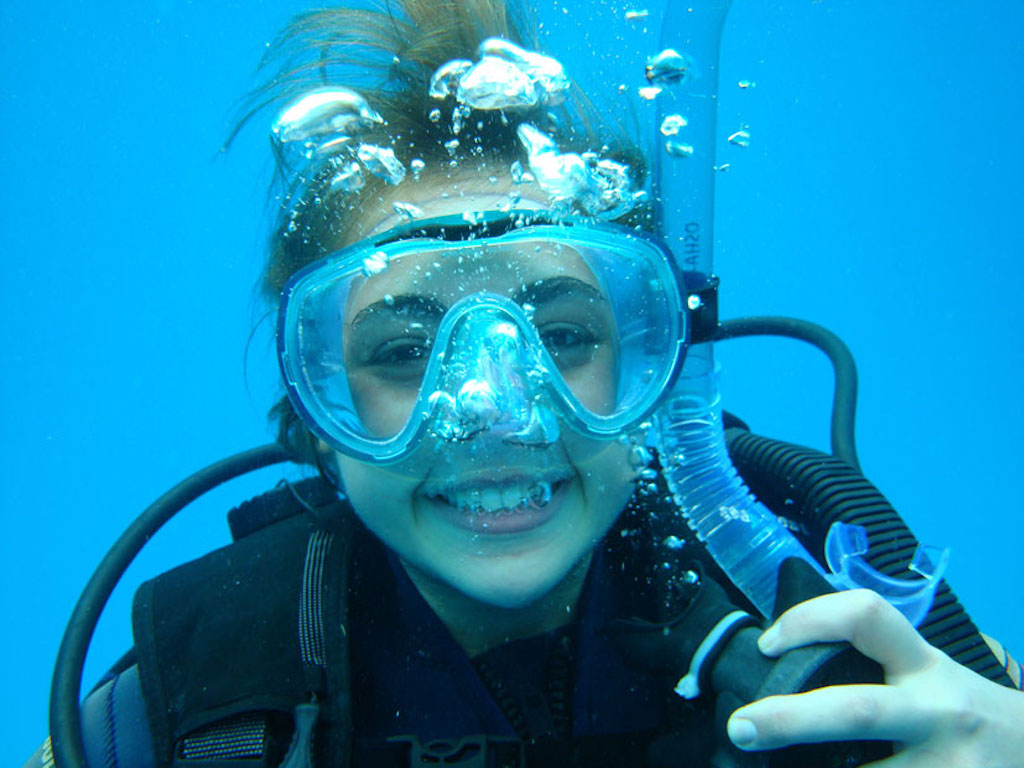 The beaches of Minorca, the middle islands of Spain's Mediterranean Balearic Islands are some of the most amazing in Europe, with warm, crystalline waters. So it will come as no surprise that they are also simply spectacular for snorkelling and diving. Some of the more popular sites include several wrecks; La Catedral (the cathedral), a cavern off the south coast; and the North Minorca Marine Reserve, stretching along the northwest coast from Fornells Bay to Cap Gros, in Ciutadella, the city on the west coast.
If you're a first-time diver, Minorca is the perfect place for your "baptism", and you'll soon understand why this activity is so addictive. The waters immediately off the island are rarely deeper than 30 metres (98 feet), and you'll find yourself in a world of fantastic sights and colours, with species including groupers, moray eels, octopuses, lobsters, and more.
It can also be done affordably, even on a student budget, especially since many of its diving schools and centres spread across the island offer packages of 10 dives at a discount off what you would pay for each separately. One that's especially popular with young people is S'Algar Diving (Paseo Marítimo, Sant Lluís, southeast Minorca); perhaps it has something to do with its nearby "beach club", with cool tunes and a hot vibe.
While you're down here, don't miss the unusual restaurant Cova Sa Nacra, in Sa Caleta, just down the west coast from Ciutadella; set in a cave on an inlet with whimsically carved rocks, it specialises in Mediterranean cuisine (unsurprisingly), seafood, and rice dishes such as paella. Speaking of Ciutadella, keep in mind that the seasonal "hippie market" starts this month in the port area, and this neighbourhood is also a popular nightlife zone, with outstanding spots including Es Pla. And of course, remember that summer is perfect for partying with the locals.
Photo | Andrés Dagnone