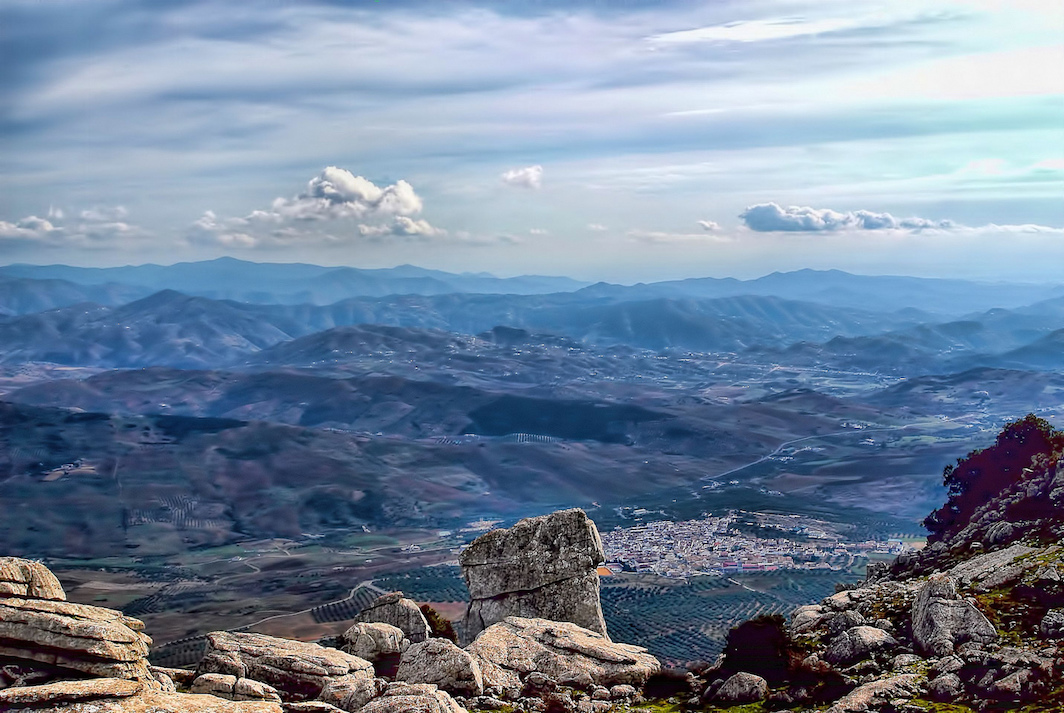 Malaga is a curious place, and it's captivating mainly thanks to the inhabitants. The people from Malaga know how to enjoy life's pleasures (like good food), at an attractive price and with a smile on their faces. In fact, it doesn't surprise us that young people choose Malaga as one of their favourite places to study, and who wouldn't?
Variety is the spice of life. Once in Malaga, there is a large range of possibilities as far as activities are concerned. As proof of this, we encourage you to head along to Antequera to visit El Torcal Nature Reserve.
The streets of Antequera are located in the north of the province of Malaga. It's a nice, well-linked city that has one of the most beautiful and special natural environments in Old Europe. El Torcal Nature Reserve, with its important karstic landscapes, should be a must-visit for students who spend a period of time in Malaga. Such an incredible natural area, together with the Menga, Viera and El Romeral dolmens and the 'Peña de los Enamorados' (The Lovers' Rock), make up what is known as the Antequera Dolmens Site, that was declared by UNESCO as a world heritage site in the middle of 2016.
Let's hear it for public transport and cheap prices! The journey from Malaga Bus Station only takes 45 minutes, so going on an excursion to El Torcal Nature Reserve is interesting, easy and cheap. Once you're there, it will be easy for you to find the three public hiking routes which are:
– The orange, or access route: a 3.5 km route between the upper and lower parking areas, which allow visitors to access the natural place on foot.
– The yellow route, which starts and ends in the visitor centre. This route covers 3 km over the section called 'Torcal Alto' which has stretches with panoramic views and other ones which are humid and rich in vegetation.
– The green route, which is a short cut of the yellow route has a total length of 1.5 km.
If you're looking for something a little more challenging, you just have to head along to the visitor centre and ask about the routes they organise off the trails.
Remember: do you want to go on a good excursion during your study trip in Malaga? We encourage you to visit Antequera and El Torcal Nature Reserve, and to go walking round the hiking trails. Get ready for doing some sport and a dose of action.
Photo: Oliver Clarke