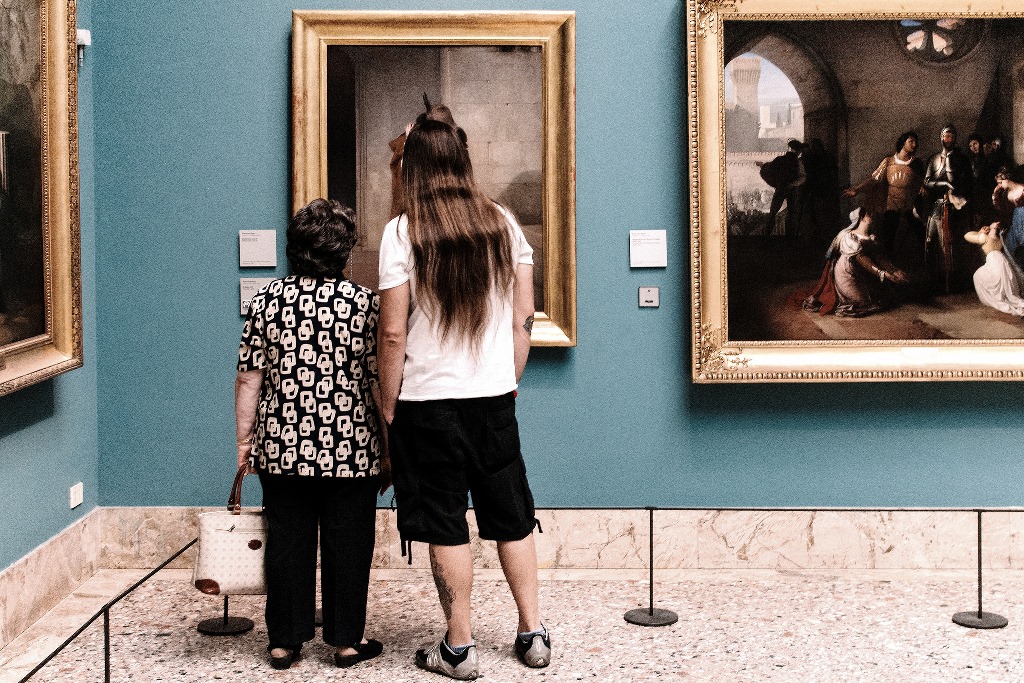 Not long ago we touched upon Brera when discussing the custom of the aperitivo. Behind the name hides one of the most popular and attractive neighbourhoods in Milan – one that stands out for its good taste and interesting bohemian vive.
Where is Brera?
Located in the north of zone 1, or Milan's historic centre, and near Castillo de Los Sforza, Brera is surprisingly both chic and relaxed. This likens it to the young spirit and is why Italian students flock here to spend hours passing the time. There is something for everyone in this neighbourhood – from nice walks and cycle routes around the cobbled streets to excellent places to eat and drink.
To help find your bearings, the zone is around a 10 minute walk from Duomo. It has a good handful of cheap and recommendable bars and restaurants. Try, for example, the delicious Venetian sandwiches from Trame (Piazza San Simpliciano/Corso Garibaldi 22), the most original fast food. Another local venue with a fun atmosphere and decor to match is Breri, on Via Pontaccio 5. It serves delicious and cheap pasta – for which the same can be said about their delicious pizzas. In addition, it is also a great place to enjoy a steaming hot coffee, with or without having your laptop on the table.
Design and more design
As far as shopping is concerned, Brera is thankfully not the typical area selling big brands, but rather small and charming labels with prices to suit all budgets. In general, in the zone linked to a revolution in design, Brera Design District is a real iconic spot. It is a people project by Studiolabo and forms part of the Milan Design Network. As far as events are concerned, if you like creativity do not miss the seventh edition of its Design Week, from 12 to 17 April, which will invade the streets with exciting, young vibes and avant-garde. Do not miss!
If you study in Milan, we are sure that you and your friends are already making many unforgettable memories in Brera. Viva Italia!
Photo | Michele M. F.