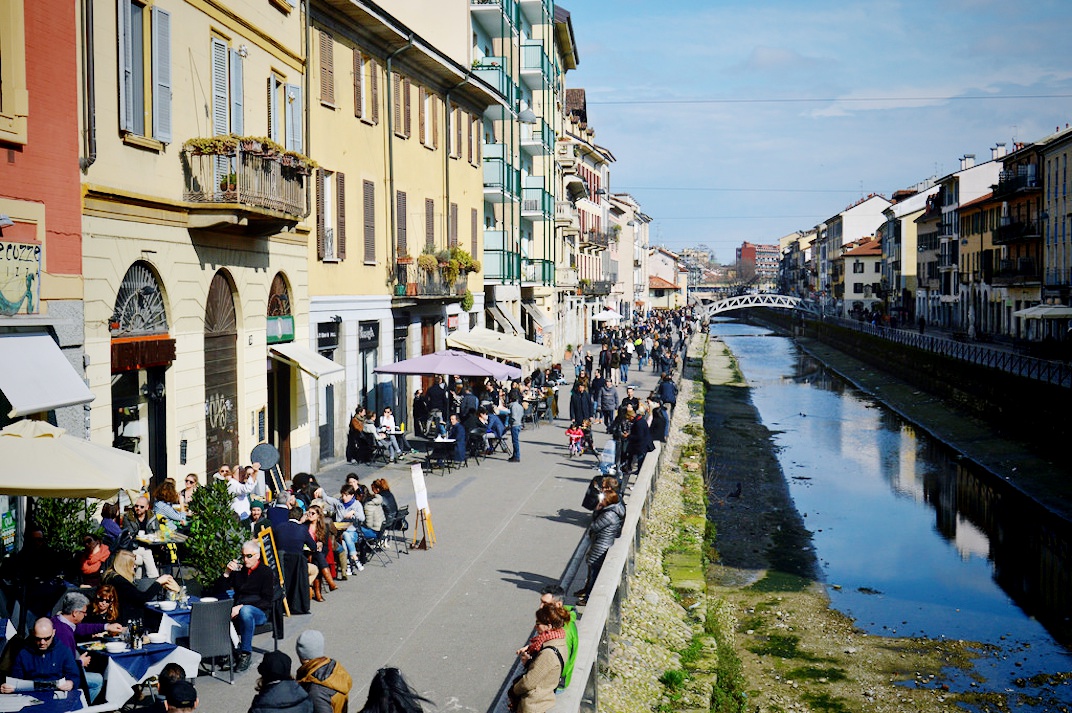 Are you in Milan for a study trip and want to experience the fashionable aperitivo? Then read on to find out where to go and when. Aperitivo, per piacere!
The origin of the now famous pre-dinner drinking practice comes from Septentrión. Although it originally took off in Northern Italy, the tradition soon crept down the peninsula and has now become the norm.
In Italy the aperitivo custom starts in the evening, around 19:00. It is all about looking cool while holding your glass. For finger food to line your stomach, Italian bars that serve aperitivos are not short of choice; whether that be sausage, cheese, pasta salad… everything compliments each other in this popular tradition which takes place right before dinner.
In cities such as Milan, there are bars and cafes all over the place offering "delicious aperitivos". Take, for example, Roïalto (Viale Vittorio Veneto, 28) – a fairly upmarket restaurant where you can escape from being a backpacker to indulge yourself. In any case, remember that the Italian aperitivo can save you some money by becoming an alternative to dinner at a much lower price (between 5 and 15 euros).
If you're looking for posh, Just Cavalli Caffé is the place to go. Its excellent location, inside Parco Sempione and just down from the Torre Branca, is just another reason to loosen the purse strings and experience the luxury of Milan.
Renowned within the student population and much cheaper for aperitivos is Caffè della Pusterla (Via Edmondo de Amicis, 22). Well-known and with bags of character, this cafe is located in the forever-young Milano neighbourhood of Navigli.
Last but not least, Living (Piazza Sempione, 2) is famed in Milan for being one of the best places for aperitivos. The bar is very near Brera, the city's fashion capital, both in terms of eating/drinking and in general. Its streets are lined with style and the place has good vibes about it… And remember that in Milan, while you enjoy your 'aperitivo', you can connect to the Internet… for free! See you soon Iberia Joven!
Photo | Irene Grassi