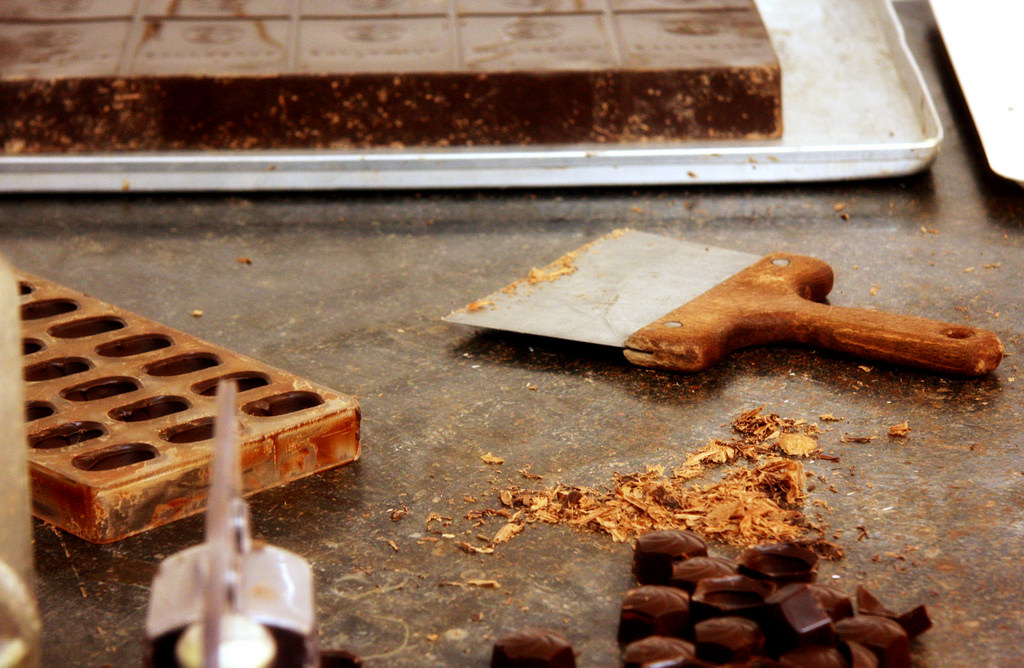 Up to a fifth of the population living in Ghent (Belgium) is made up of students enjoying life to the max, which is more than enough reason to make a quick getaway from Brussels. Need a good excuse to take the plunge? It's too close to miss (no more than 50km from the Belgian capital!). But while its festive vibe is undoubtedly one of the reasons that make Ghent a perfect getaway, it's not the only incentive to visit: Ghent is also known for its historic chocolate tradition, a feature that will make many chocoholics put the city on their list of not-to-be-missed places.
The cocoa trade in this region dates to the seventeenth century (back in 1635), which has made chocolate one of its great gastronomic offerings since then. This is why Ghent is completely overrun with chocolate shops, all equally excellent, all filled with mouth-watering chocolate delights, such as the artisanal chocolate shops, where – in addition to buying gifts for your family and friends – you can also stock up on "choco-energy" for (at least) a couple of weeks. We highly recommend a visit to a chocolate shop absolutely loved by those who have had the good fortune of stopping in Ghent: the Van Hoorebeke store, a family chocolate business where father and son dedicate themselves body and soul to the production of the most exquisite chocolates in the area: pralines, bonbons, truffles and any other delicacy you can think of, directly from their workshop to your taste buds.
Other standouts are Chocolato (an immersive experience in the world of chocolate) and Léonidas Café, whose brand is one of the most prestigious in all of Flanders. In Ghent you will find, in addition to the chocolate shops themselves, craft workshops where, much like a wine connoisseur, you can learn the art of "tasting" chocolate, as well as coffee shops and stores specializing in chocolate in all forms and varieties. So if you apply yourself to this delicious task, you could return from Ghent an expert in all things chocolate.
Foto | Marc Dupuy