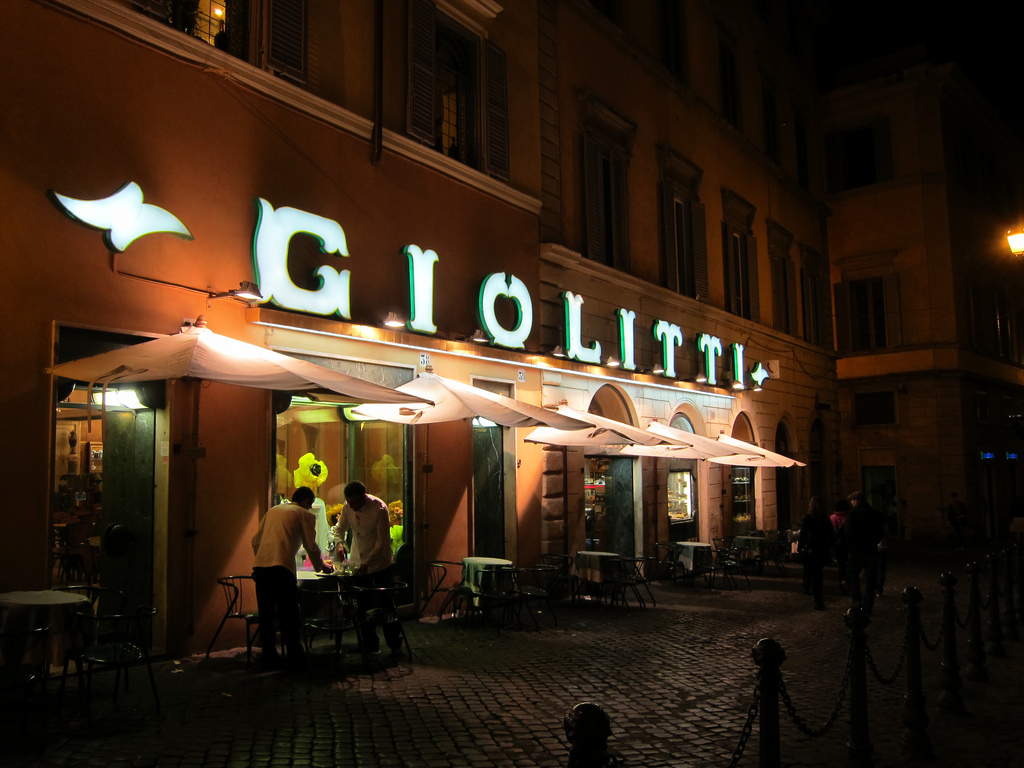 After walking all day down the length and breadth of the epicenter of the ancient Roman Empire, one deserves a break to enjoy one of the most mythical delights in the city of Rome: a delicious and refreshing ice cream. Not just any ice cream, though, but one you can only enjoy in the Italian capital's oldest and most traditional ice cream shop: the Giolitti ice cream parlor, the authentic paradise of ice cream and the crunchy, crispy cone.
So when in Rome, it's not unusual to desire a treat to escape the Mediterranean heat or the frenetic pace imposed by the infinite list of places to see and things to do. That's when the body will ask for cool refreshment to help you continue with renewed strength. And since the Giolitti ice cream shop is an institution in the eternal city, what better way to cool off than with a cone?
The place is located at number 40 Via Uficci del Vicario, near Piazza della Rotonda and the Pantheon of Agrippa, so go to Google Maps and flag this ice cream shop as a required "pit stop". In addition to having acted as a backdrop in classic films such as Roman Holiday (Audrey Hepburn could vouch for their sinful gelatos on more than one occasion), to this day the Giolitti ice cream shop is frequented by celebrities looking to placate their sweet tooth. Lights, cameras and a three-scoop cone, please! And if you want to take the ice cream challenge, the giant cone, with up to four scoops of ice cream on an extra-large cone is the ultimate test. But whatever flavor or size you order, you better be patient, because the line of ice cream fanatics waiting for the opportunity to taste the delights of the most famous ice cream shop in all of Rome can be a long one. But of course, it will be worth the wait!
Photo | Phil Wiffen