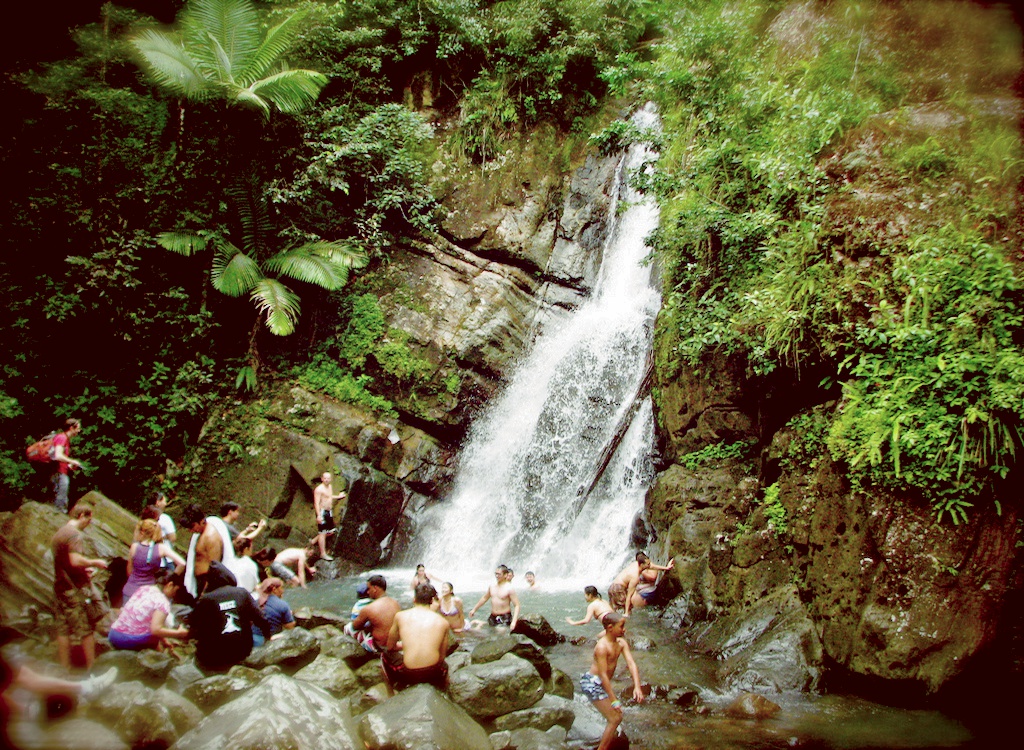 Don't you go crazy when you travel to a nature destination? You're full of desire to try everything, to thoroughly explore the landscapes, and to have more direct contact with them. Activities, hiking, different excursions… full of experiences for young people. Okay, well that's what there is in Puerto Rico, which is a new Iberia Joven destination.
At an hour's drive from the capital, San Juan, you'll find El Yunque National Forest, which is "the only tropical rain forest in the national forest system of the United States." So, what's special about this place? Among other things, it stands out for being the smallest and most diverse, with 88 species of trees, which are classified as being rare.
What is there to do in El Yunque National Forest?
To spend a day at El Yunque is a great plan for any trip with your friends to Puerto Rico. You'll be able to explore it on your own or in organised excursions and it's definitely worthwhile. The cheapest way to find out what to do in El Yunque is to make a stop at El Portal Visitor Center where you'll become aware of its extraordinary ecological value that can be discovered by touring its enviable network of trails (39 kilometres). The trails cover all likings, levels and time available.
The list of activities that the National Forest offers is very interesting, for example:
– To climb one of the forest's peaks like the Yunque itself.
– To stop at magical waterfalls such as La Coca or La Mina, to take photos of ferns and other lush vegetation, and the bravest can take a dip in the waters.
– To observe the views from the towers of Yokahu and Mount Britton. Built in stone during the 1930s, they are 69 feet high and provide unique panoramic views over Puerto Rico's north-east coast, the Atlantic Ocean and part of the mountain range. What's more, the Mount Britton Tower offers some very special views, because on clear days, you can make out the islands of Culebra, Vieques, Saint Thomas and Tortola in the Caribbean Sea.
Wild and amazing nature. A deep and indescribable green. Vegetation. Adventure. Iberia Joven. Fly cheap. Live to the fullest. Puerto Rico.
Photo | Jeff Gunn