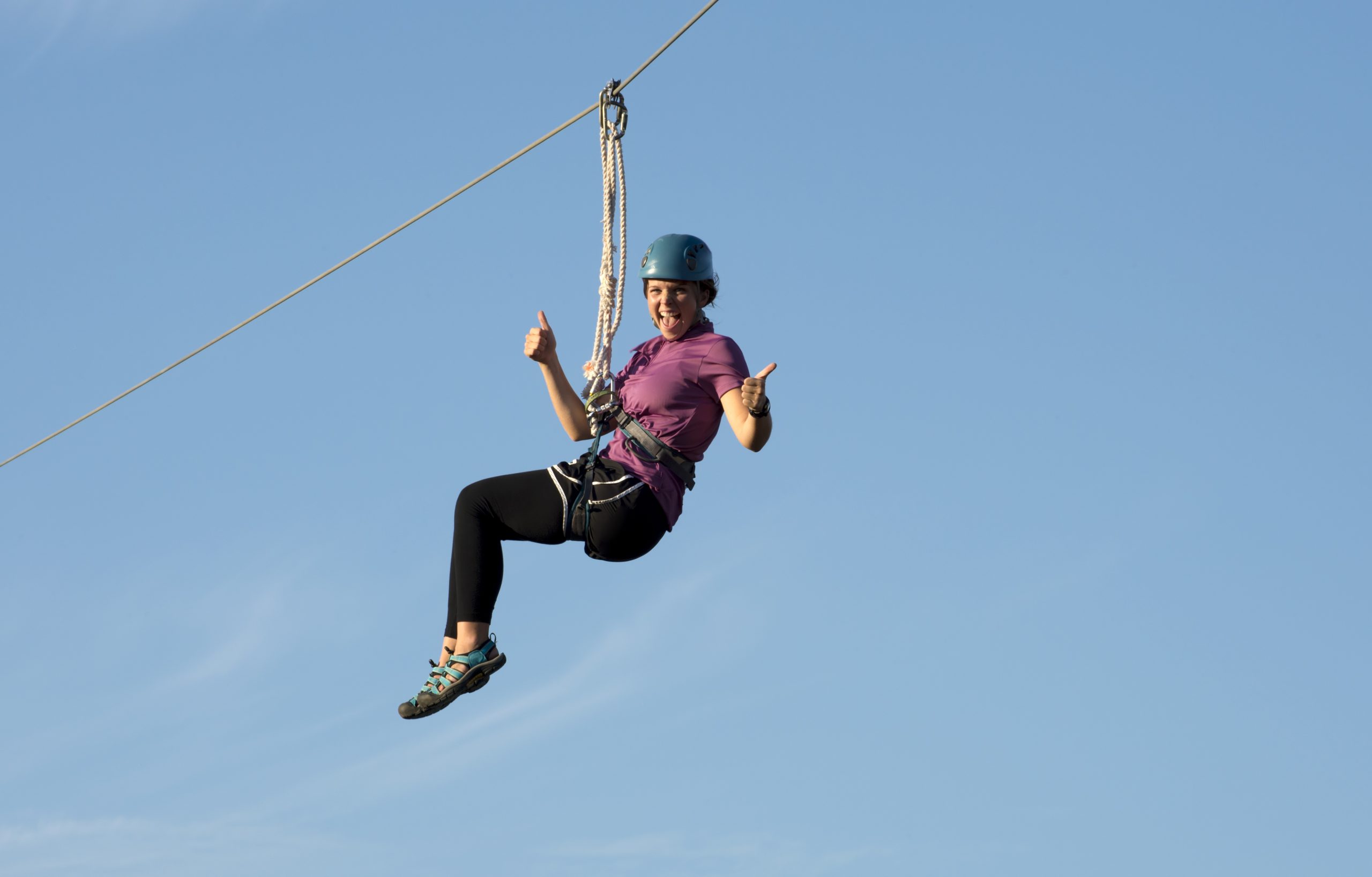 The coast of Huelva has it all for a holiday of good weather, the sea and authentic Andalusian flavour. In fact, while dreaming about beach areas like Punta Umbría, doesn't your mouth just start to water when picturing some lovely tapas paired with a cold drink and your feet practically in the sand? Oh, yeah!
Apart from the beach activities of Huelva, another of the attractions you should add to the list is having the coast of Portugal at a stone's throw, with the impressive beaches of the Algarve calling your name and those restaurants where you practically have lunch and dinner at the same time.
And although the trip from one country to another by car can be fun with a bunch of friends, perhaps the more adventurous of you prefer to find another way to cross the border. For you, this new option will grab your attention straight away: crossing from Spain to Portugal on nothing other than… a zip line!
Do you dare to leap over the border at more than eighty kilometres per hour? Head over to the village of Sanlúcar del Guadiana, perfect for hanging out and wandering around its narrow streets before climbing up to the launch pad…3, 2, 1, and zooming over it all!
In addition, not only can you check out an incredible view of the Guadiana River, but after sliding more than seven hundred meters on the zip line you'll reach one of the most beautiful villages in the border area, Alcoutim, a small and picturesque village where time seems to have stopped.
In Alcoutim you can enjoy spectacular views of the Guadiana River, join in some water sports or take a boat ride on its calm waters. Afterwards, just jump on a ferry to cross the border again and end up back in Huelva.
Are you craving adventure and excitement for your next holiday? Browse our flights to Seville and fly from country to country in a way you never imagined.