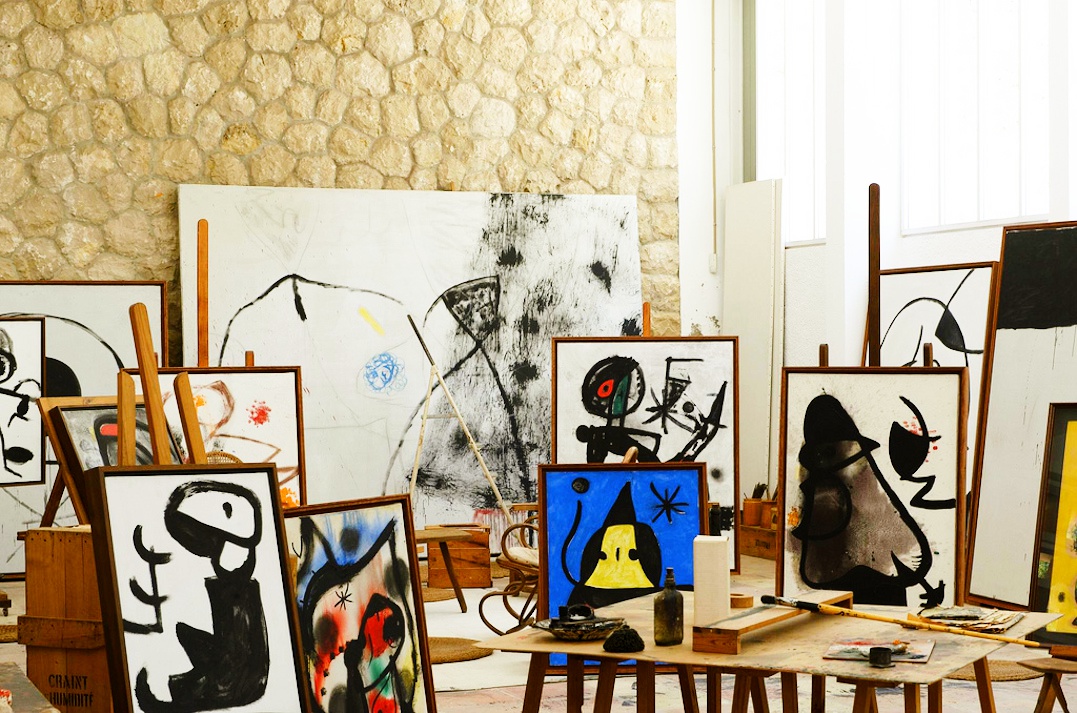 Palma is one of the most popular Erasmus destinations in Europe. The capital of Majorca has everything to make young people happy, whether it's the good weather throughout the whole year, the sunny terraces in winter, or the long nights of going out, dancing and good-looking people.
But one of the city's best-kept secrets is the Fundación Pilar y Joan Miró (Pilar and Joan Miró Foundation). This is one of the most interesting and state-of-the-art museums in the city and surrounding areas, and not only because it houses works by one of the most original painters in the history of art. It also turns out that the building of the foundation is quite an architectural spectacle, as is the award-winning facility that houses the atelier designed by master Sert. It's a likeable building with winding shapes that predominate the Mediterranean touch of white, which is very well combined with strong and bright colours like red and blue. The great surprise is waiting for you inside where the place where the artist used to paint is kept intact with details like his overalls hanging over the banister, and his tin of brushes and paintings mounted on easels are used to decorate the open space of the atelier. It's a really inspiring museum.
Ok, so, on 19th December, coinciding with the anniversary of the opening of the Moneo building in the "Fundació Pilar i Joan Miró" in Palma, the famous museum opened its doors to the public free of charge. So, this provides you with a special opportunity to enter a magical world without paying, and naturally focuses on a genius such as Joan Miró.
The Fundación Pilar y Joan Miró is situated in the outskirts of the city in an area called Cala Major. The cheapest way to get there is via public transport on the number 3 bus that leaves you next to the well known Palacio de Marivent (Marivent Palace), which is famous for being the official summer residence for the royal family. The museum is located at just a few metres up a fairly steep slope from the bus stop. On the other hand, there's the possibility of arriving to this essential exhibition area in Palma on board a tour bus, which allows you the possibility to combine this visit with a stop at the nearby Castillo de Bellver (Bellver Castle) that we mentioned in a previous post.
Enjoy Palma. Enjoy the good life and the people. Enjoy the lesser-known places in Palma and be a happy student in the purest Mediterranean style.
Foto| Thor