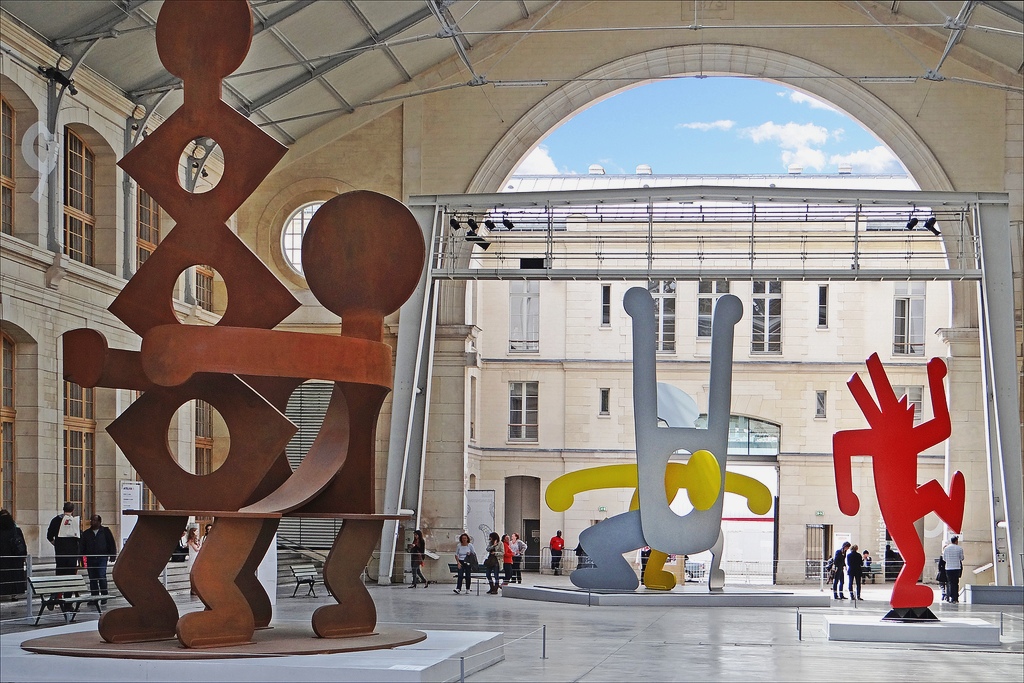 Paris and its fashionable neighborhoods. Paris and its… everything! We know that the life of a student can be trying at times, but it can also be full of freedom and adventure, and where better than in the capital of France? To give you just one example, Paris has managed to turn a somewhat "roguish" neighborhood into a very cool place. And if you don't know it, you don't know what you're missing!
This avant-garde neighborhood is none other than the city's 19th arrondissement (district). So head north in the city of light, because there, at number 5 on rue Curial (you can get there by metro, the Riquet stop) is Le Centquatre.
This Parisian artistic center has become one of the most unique, creative places in Europe.
That is because Le Centquatre is an unprecedented architectural marvel. Its original industrial-style architecture made of brick, iron beams and large stained glass windows, is the perfect setting for the contemporary art found inside.
The good news is that Le Centquatre is open to everyone. It has shops, a café, a restaurant and public spaces where amateurs and art aficionados can unleash their creativity, so why not take advantage of this opportunity to explore your artistic side?
This huge, avant-garde space offers a unique opportunity to dabble in the arts with abandon! The calendar of events includes everything from sports activities to dance lessons… and here's sweet music to your ears: some of these activities are free. In general, this unique place is a space for groundbreaking live music, opera and dance. Also, don't miss its garden or the opportunity
to explore the neighborhood in which it is located. In the past, the 19th district was the most troubled part of Paris, and now is (pay attention to the tense) the youngest, hippest, most cosmopolitan and multicultural place in the city. Need we remind you that admission is free every day except Monday (basically, because that's its day off)?
So now you know: whether you're a university student, an Erasmus student, or on a scholarship, don't miss the chance to visit Le Centquatre. It's a great plan for a fun Sunday in Paris (or if you visit during a student trip).
Photo | Jean-Pierre Dalbéra