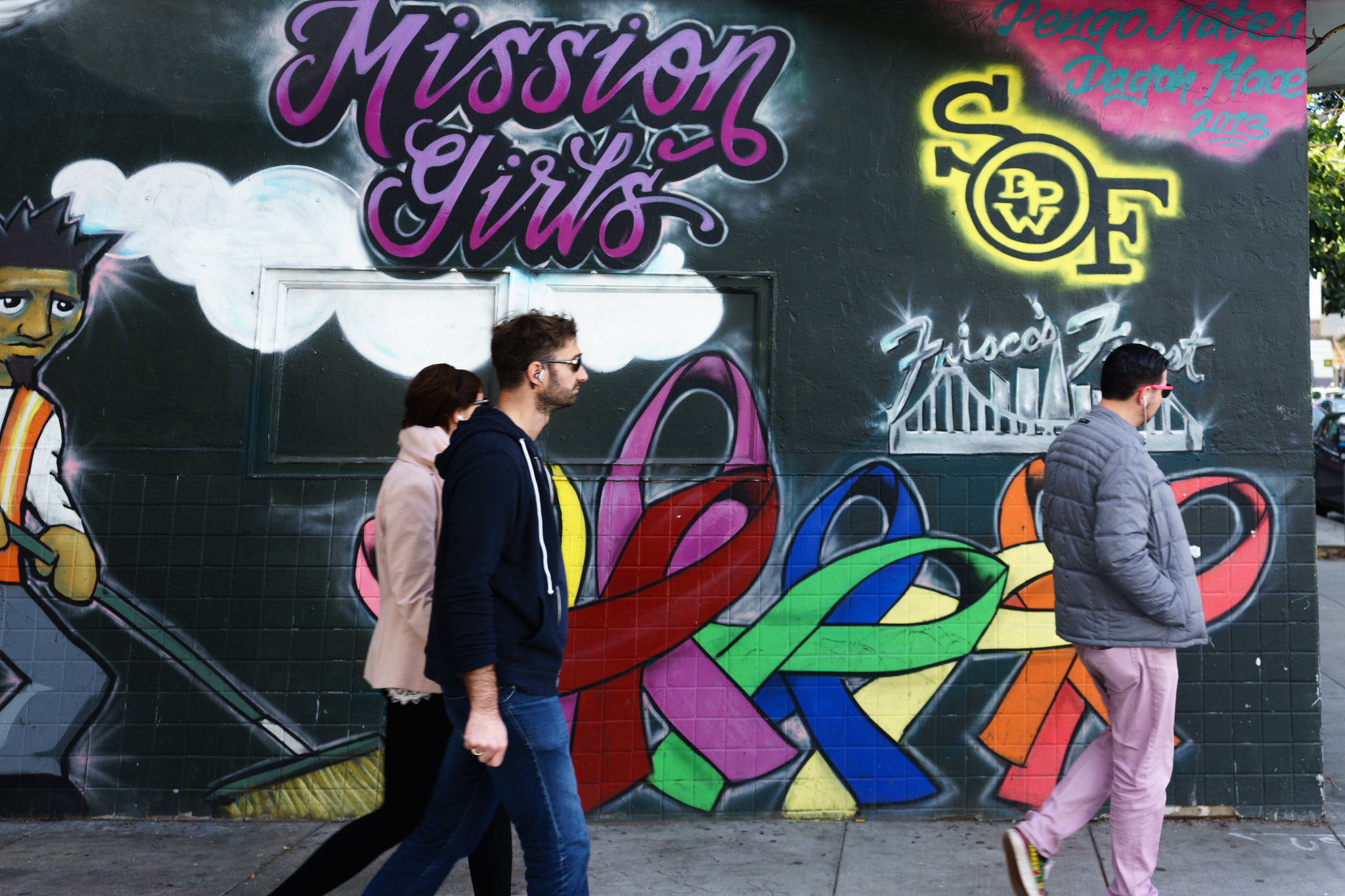 Of all the cities in the United States with a great urban vibe, and where the hipster atmosphere is found in the street décor, the picturesque façades and the places where the young and woke mingle, San Francisco takes the prize, thanks to one of its most picturesque neighborhoods: Mission District, which has nothing to envy other neighborhoods, some as well-known as Brick Lane in London.
And this is precisely the part of ??San Francisco you have to visit if you want to dive into the coolest area in the city; the epicenter of an alternative movement with a unique personality. It's a district in full effervescence, totally wrapped in a modern environment that doesn't forget its Latin roots, but expresses it in the colorful murals that adorn the façades of its buildings.
It is also the perfect place to find that vintage jacket that you won't find anywhere else in the world, except in San Francisco's second-hand stores. It's the perfect place to get a pair of Air Max with many stories to tell in their soles, or even some vinyl records that topped the charts in the nineties. If the vintage vibe rocks your world, there isn't much else we need to say to convince you to visit Mission District.
This district is famous for its vibrant nightlife and for offering the most attractive party options in the city. In other words: this is the cool place to go to if, when night falls, you want to escape from the more touristy areas.
The neighborhood is full of all kinds of bars, but we suggest you forget Google Maps and let yourself be carried away along its streets to find your own favorite places. The venues are modern, with a unique style, and are generally jumping with patrons (more during the weekend), so the action is guaranteed. If you want names, Amnesia, Blondie Bar and WildHack are some of the most popular right now.
Finally, relax and chill to your heart's content at Mission Dolores Park, a green space that remains the epicenter of the district. It's a great spot to enjoy an impromptu picnic or just spend the day in the sun on a perfect San Francisco day.
Photo | Dale Cruse