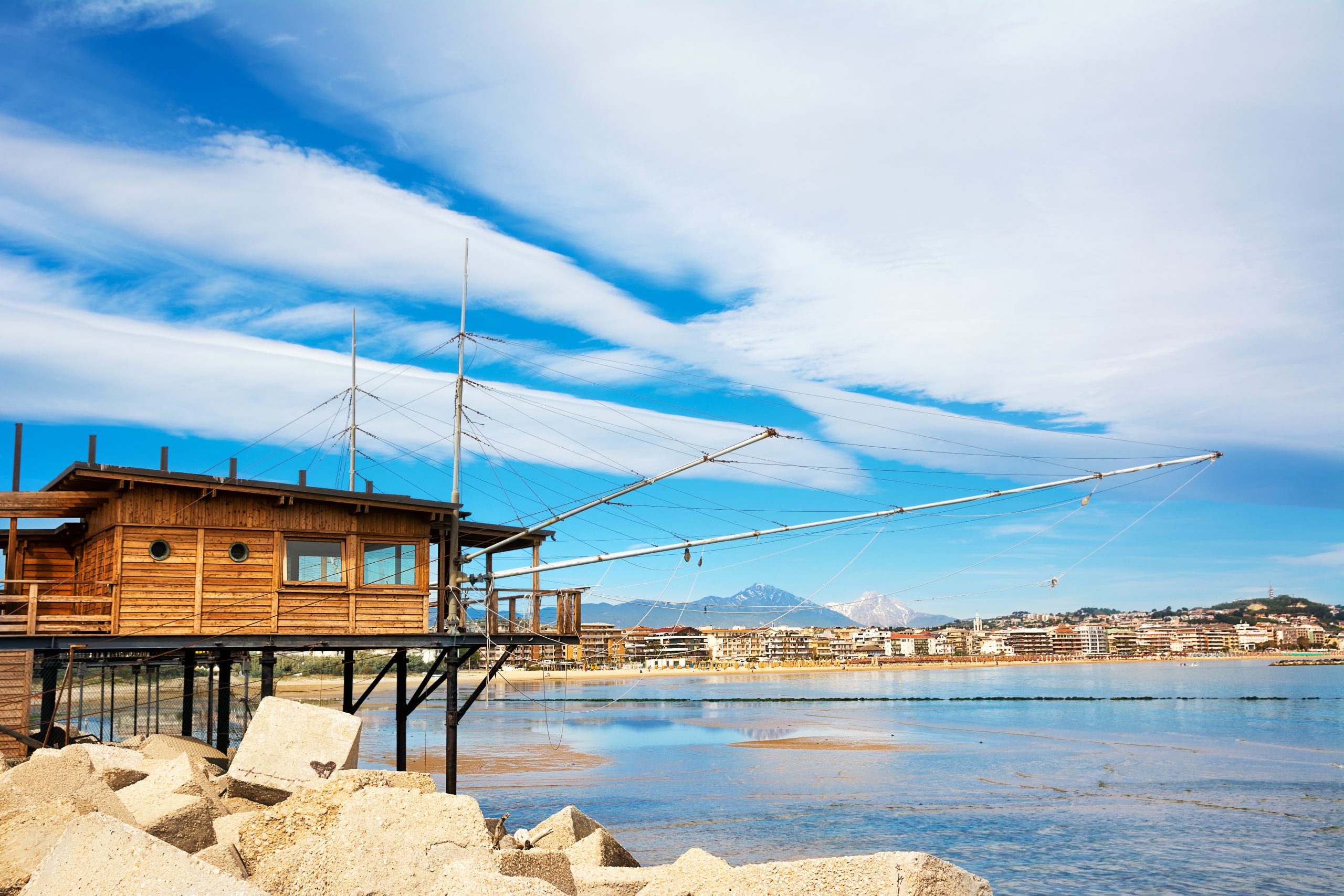 In other posts, we made you green with envy about one of the most popular areas in Italy, Puglia; a place that you'll soon see filling up your Instagram account. It's time to make up your mind once and for all and head for southern Italy this summer! Are you ready for some new flavours? This time we'll tempt your palate.
In addition to its incredible beaches, good vibes and the many surprises that await you in this jewel of the Adriatic (such as the spectacular mountainous city of Matera), we couldn't not mention the unique gastronomy of the Puglia region. And if there's a cool way to enjoy the cuisine, it's in the famous trabucchi that abound in the coastal area of Vieste.
The trabucchi are ancient wooden structures built on the edge of the sea that fishermen used in the past. And although many are now tourist attractions, the surprising thing is that a few of these seaside huts have been transformed into delightful bars and restaurants, so you can have a great meal overlooking the water.
Perhaps the most impressive thing when eating in a trabucchi is to sit just a few metres away from the long beams and transoms that fishermen used to capture the best of the sea. You can even still see the old ropes that supported the wooden structures.
So, in addition to dazzling you with its white sandy beaches, sea caves and tempestuous bays, in Vieste you can have lunch (or dinner) in the purest marine style, that is, feeling the waves under your feet and with the best seafood on your table.
This summer has a special accent, the warm and welcoming accent of southern Italy. What are you waiting for to live it up in the amazing trabucchi? Book your flights to Rome with Iberia and count down the days to an unforgettable trip.