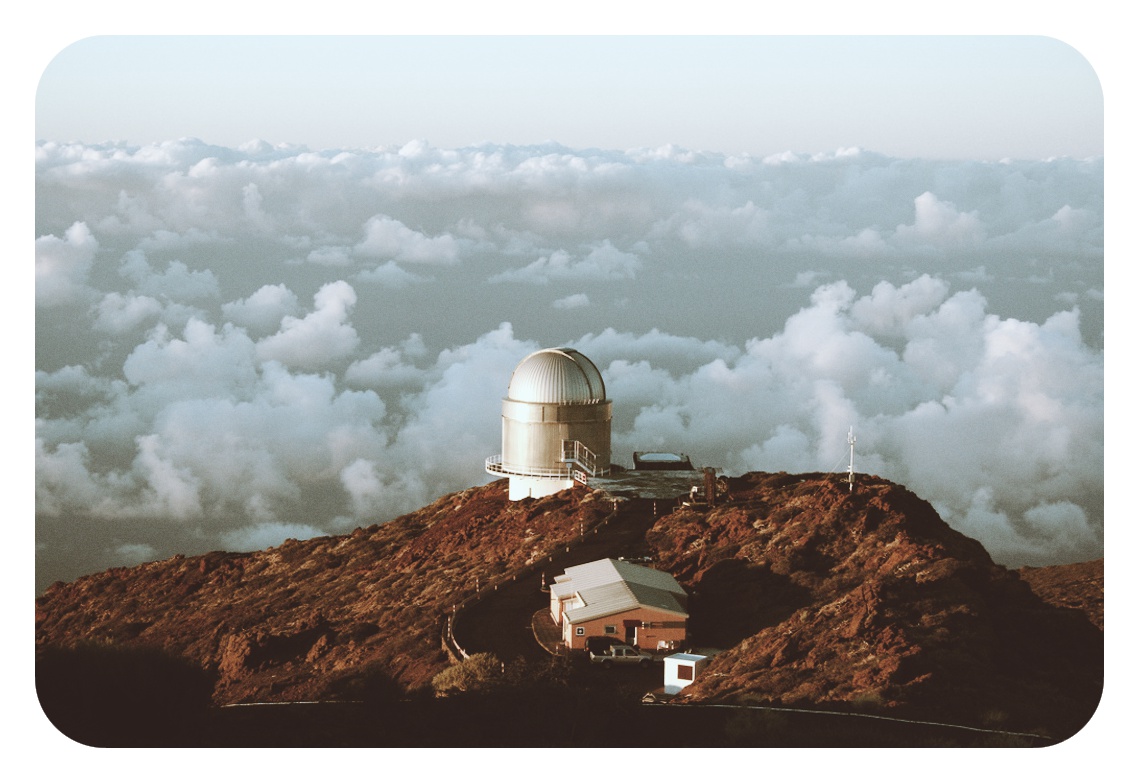 Not everything is going to be surfing and partying in the Canary Islands. There are so many inspiring features… But in the words of Sherlock Holmes, reasons to visit here are "elementary": the (kept) promise of good weather and boundless charm of the Canaries and its people.
As you probably know, if you are looking for a place to observe the skies and the stars, the Canaries are an excellent choice. The islands have three "Starlight Reserves," but what lies behind this name? It is not the title of a galactic series, but rather a Unesco and World Tourism Project created in 2007 to highlight areas that are best suited for observing the firmament. In short, Starlight is like a stamp of approval that guarantees the enjoyment of a unique experience.
For those who study in the Canary Islands, how about doing something different? Why not visit an observatory? Perfect for sci-fi fans, those who have always wanted to take a course in astronomy or understand what happens up there, and even those who just want to impress their friends with their knowledge of star and constellation names, the Canary Islands are a first class destination.
Which is the best island to observe the stars? While they each have their own attractive qualities, wherever you choose will become its own "space odyssey". So let's start by looking at the first island in the world to be considered a "Starlight Reserve" (thanks to its control of light pollution). Let's talk about La Palma!
Of the various attractions the island has, we have chosen two that offer the best view of the stars:
– Stargazing in San Borondón: Why do we like San Borondón? Located in the west of La Palma, this vantage point offers, in addition to spectacular sunsets, unobstructed views of the North Star as well as the Cepheus and Cassiopea constellations (with its distinctive "M" shape). San Borondón has information boards to guide your visit.
– Roque de los Muchachos Observatory: At 2,426 metres high, coming here is like being on top of the island of La Palma, nothing more and nothing less. By day, it is a natural space that is home to a recommendable hike through the trails of a huge National Park; by night, Roque de los Muchachos is renowned for being one of the best places in the world to stargaze.
So now you know, let's fly together at the best price. Let Iberia Joven help you count the stars in the Canary Islands.
Photo | Víctor R. Ruiz