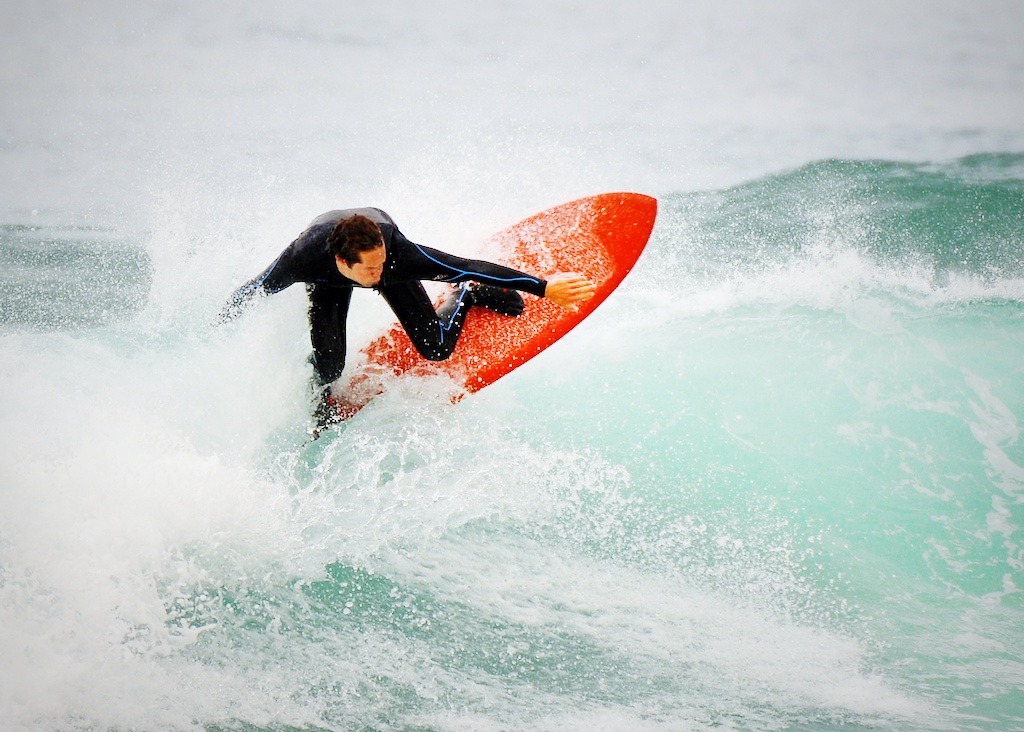 Southern California and surfing have long gone hand in hand, of course, and in the Los Angeles area, its best known epicentre is the city of Santa Monica. But there are plenty of other nearby coastal communities where hanging ten is terrific, too.
Specifically, you can take a tour of SoCal's surf meccas by driving down Highway 101 (in a T-bird, of course!) from LA, hopping between spots like Oceanside, Orange County, Huntington Beach, Redondo Beach, Laguna Beach, and various others.
Less than two hours south of LA and a few kilometres north of San Diego you'll also find Encinitas, a young, laid back yet lively, colourful, and very surfy city which makes a fantastic weekend getaway. Here it's all about the ocean and the body beautiful, for sure – the Southern California lifestyle to the max, where you'll for sure be "pickin' up good vibrations", as the iconic pop Beach Boys put it.
And after an exciting day of sun and surf in Encinitas, there's no better place for dinner than Union (1108 South Coast Highway 101), with a typically laid-back SoCal vibe, pretty people, cold drinks, and generous portions (try the flatbreads – they totally rock!).
A bit south of Encinitas, practically on San Diego's doorstep, Pacific Beach (aka PB), another mecca for surfers, students, and surfing students – so it's no shocker that it's majorly youth- and fun-oriented, with tonnes of lively bars, cafés, clubs, and restaurants along its main drags, Garnet Avenue and Mission Boulevard.
So if you're headed to Southern California, be sure to hit the surf – or at least the surfing scene… where everybody's gone surfin' – surfin' USA!
Photo | MR MAO PICS