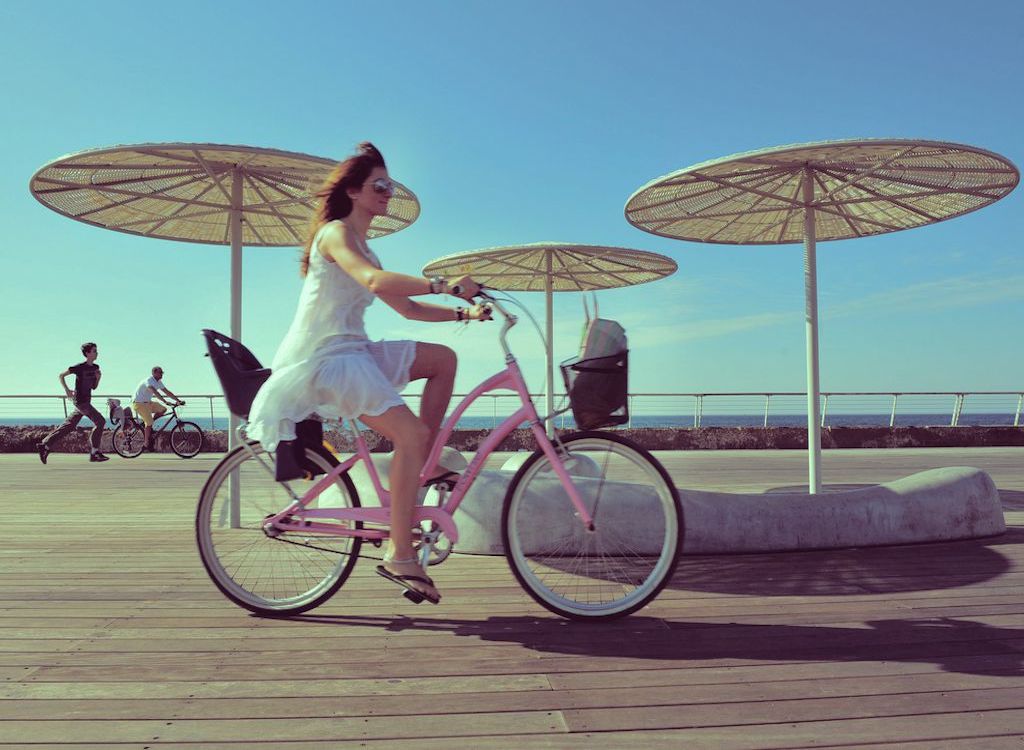 Noon on a clear, crisp, gorgeous day. We're at an overlook in Abrasha Park (not to be mistaken with Yarkon Park) and spread out below us is one of the most spectacular panoramas over Israel's second largest (and most cosmopolitan) city, Tel Aviv. We've gotten here after a long but entertaining stroll from the Tel Aviv Marina. Along the way we passed a beach thronged with active young people running, swimming, splashing about, and playing sport in the sand. Youth is in the air in this dynamic, fascinating city – in fact, the median age here is just 27 years!
We're in old Jaffa, south of the new Tel Aviv-Yafo. Abrasha Park is part of Gan HaPisga (Garden of the Peak), one of the many fascinating spots in the old quarter. Another right nearby (with interesting little shops to browse along the way) is the cool Ilana Goor Museum (Mazal Dagim Street 4), with 18th-century origins as an inn but more recently the residence of the eponymous eccentric artist (hmm, is that redundant?) and boasting impressive sea views. Here on display are more than 500 of the works of this multidisciplinary, self-taught, one-of-a-kind artist, and you can feel the kind of magical eclecticism that was her hallmark (icing on the cake: there's a student discount on the entry fee!).
So are you studying in the prestigious Tel Aviv Public University? Or just thinking about a trip to Israel and its modern hub Tel Aviv, for its partying, history, culture, and beaches? Book your flight with Iberia Joven, because we make it easy and we make it affordable.
Photo | Israel Tourism