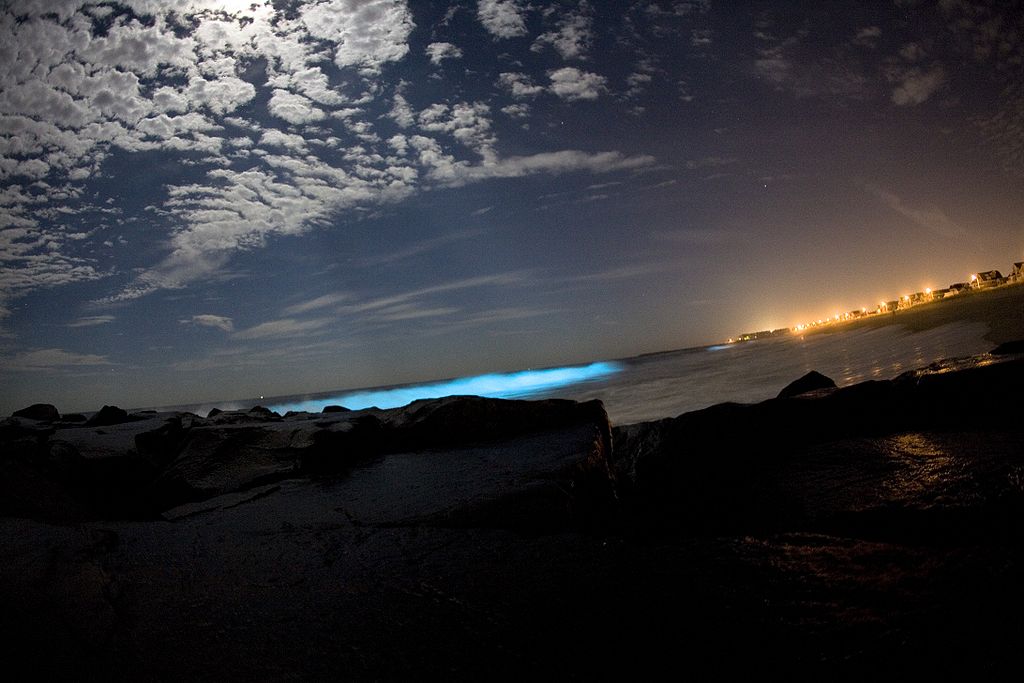 Did you know Iberia flies to Puerto Rico, and by being part of the Iberia Joven community you can take advantage of deeply discounted airfares? And when you fly to San Juan, we'd suggest you build in at least a couple of days on the offshore island of Vieques, both for its laid-back beach vibe and most especially the unusual nighttime phenomenon found in one of its bays, Puerto Mosquito.
It may be named after a buzzing, stinging insect, but Mosquito Bay also happens to be the brightest example, according to the Guinness Book of World Records, of bioluminescence, produced by tiny waterborne flagellates giving off flashes of light like a firefly. There are just a handful of these "bio bays" in the world, and Puerto Rico happens to be blessed with three of them (the other two are at Fajardo, on the island's eastern tip, and at La Parguera on the south coast).
Visiting this one in particular is an astonishing experience. Most visitors kayak through the bay, each splash of their paddles and the slice of the kayak through the water creating cascades of swirling, glittering patterns.
Mosquito Bay is just the most unusual of the many allures of Vieques, which was never developed for tourism due to the decades-long presence of a U.S. military training base – and so today has the feel of an unspoiled tropical paradise. You can take a guided excursion from San Juan or explore the island on your own. Attractions include the town of Esperanza and Isabel Segunda; lovely beaches; a wildlife refuge; the last Spanish fort built in the Americas; and wild Paso Fino horses.
Getting to Vieques is easy and inexpensive, with launch service from the ferry terminal at Fajardo, an hour's drive from San Juan.
Photo: Catalano82