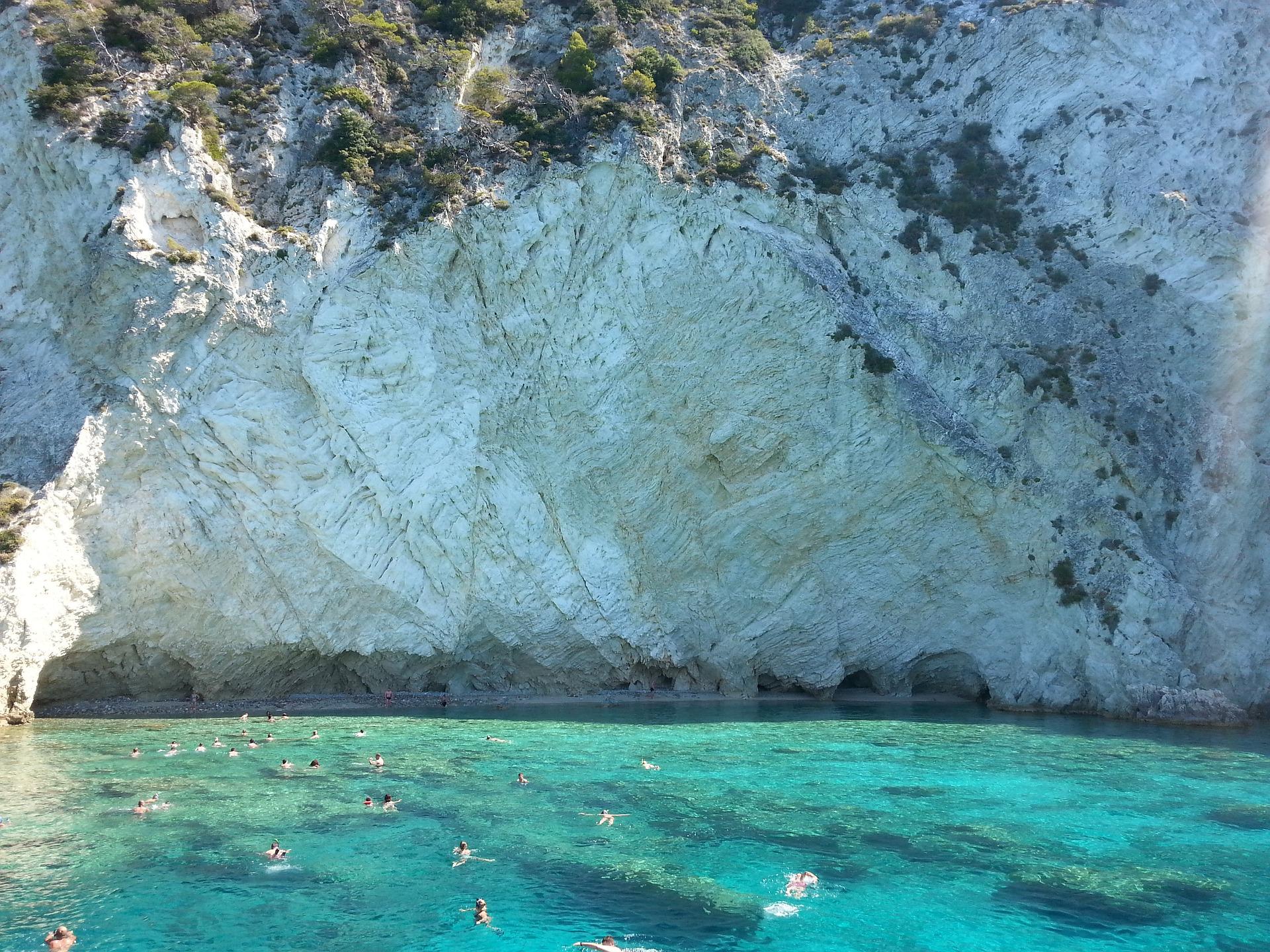 You can call it a thousand things: Zakynthos, Zante or Zacinto. What's never going to change are the amazing hidden beaches on this island. The place also has that party touch and is one of the destinations that has begun to come across the radar of young people. Here, we'll have a look at the Greek jewel of the Ionian Sea, the Island of Zakynthos.
The Island of Zakynthos has its own airport (in the capital), which makes getting to this idyllic place really easy. Once on the island, there is nothing better than hiring a car to visit the whole island at your own pace and just do whatever you feel like doing at whatever time.
To see if the waters are as blue as they seem in photos (and the good news is that they are), the first thing you'll want to see in Zakynthos are the beaches. They're scattered all over the island, so there are not just one or two, but loads of them.
A good way to start is with Navagio Beach. This beach is located at the northernmost tip of the island, less than an hour's drive from the capital. The attraction here is not only the turquoise waters surrounded by cliffs, but the wreck of an enormous old ship abandoned on the white sand. It's one of the busiest beaches on the whole island, perfect for those always looking for action.
On the opposite end of the island (at the southern tip), Banana Beach is considered one of the liveliest on the Island of Zakynthos. It's full of restaurants along the beach where you can have lunch or quench your thirst with a good drink.
Finally, another of the best-kept secrets of the Island of Zakynthos is the well-known Blue Caves, impressive water caves that you won't want to miss for anything in the world. They can be easily reached from the capital, Zakynthos, and the excursions usually include a boat ride on the turquoise waters through the large arches.
The Island of Zakynthos is back on display this summer, and offers endless ideas of things to do, the best beaches and many activities which will promise you a great time. Book cheap flights to Athens with Iberia and enjoy a holiday full of emotion.
Photo: Thomasmotanul
Fly to Athens from only 128.07 €