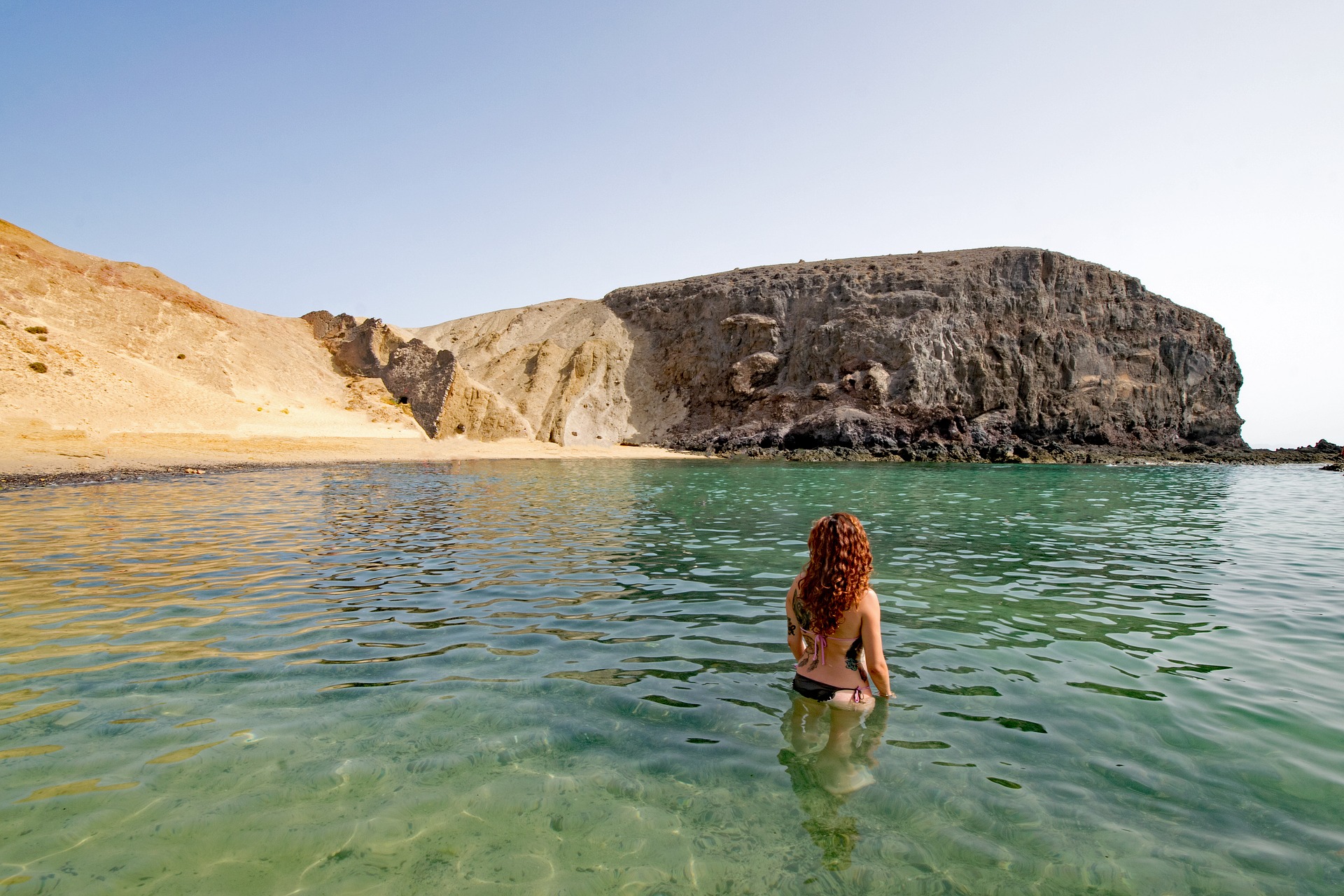 The northernmost and easternmost of the Canary Islands, known for its dramatic volcanic and desert landscapes, is also home to some of the Canarian archipelago's loveliest and most unspoilt beaches. In this blog several years ago we told you about surfing hotspot Famara, in the north of Lanzarote, and this time we're heading down to the island's southernmost tip to the popular Playas de Papagayo, a string of strands located in the Los Ajaches Natural Park with golden sands and shallow, placid, crystal-clear waters of emerald hue. Few services to speak of beyond parking, but just a pristine, castaway feel for when you want to get away from it all.
One of the beaches most worth a look is westernmost Playa Mujeres, a 400-metre (1,312-foot) stretch flanked by rocky headlands and with very mild surf – and also the beach nearest to Playa Blanca, a town with plenty of good spots to stay and eat (as well as its own trio of beaches). The next one along is the similarly fetching Playa del Pozo, but the jewel in the crown is Playa del Papagayo, a small, sweet crescent also flanked by a pair of rocky outcroppings, and unlike its sister beaches overlooked by a pair of restaurant/bars.
So if you're looking for a laid back, off-the-beaten-track beach getaway this summer, keep Playas de Papagayo and Lanzarote in mind. It'll be just the ticket for recharging!
Photo: Lapping