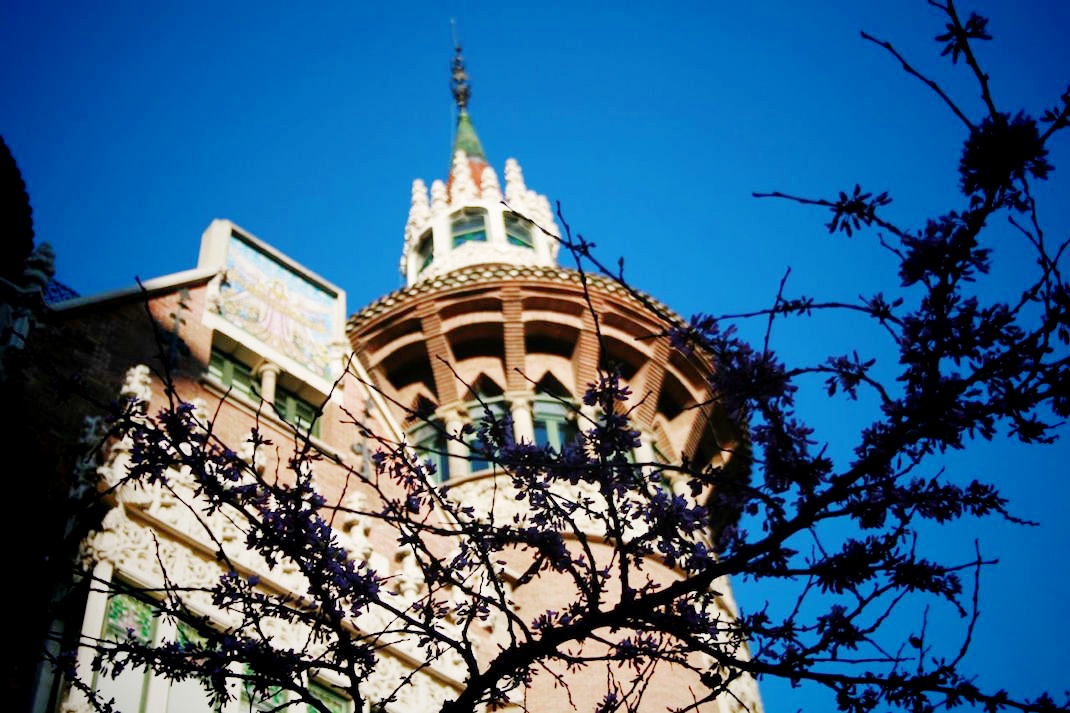 Did you know that Barcelona is the fourth city in the world with the most "selfies"? That's what the title holders declare and we believe it. To be young means to adore this city, where an Erasmus is always rich in experiences. In addition to being a spectacular large urban city, and not just due to Gaudí (as well), Barcelona is concerned about renewing itself, to be happy, and to create novelties, which don't stop surprising students, tourists and residents. We have some information to give you about two of these novelties: Casa de les Punxes and the innovation district: 22@, and we think you're going to like it.
Casa de les Punxes or Casa Terradas
We have had to wait a century for this modernist palace to open its doors to the public for the first time. This place has a medieval atmosphere and seems like it's straight out of a Tim Burton film. It's simply wonderful.
The building isn't without its curiosities: the proprietor, Bartomeu Terradas, commissioned a prestigious architect from Barcelona to design a house for each one his three sisters. The result was a unique building with three different entrances, combining six towers and elements of different architectural trends.
Organise your visit well so that it turns out to be as cheap as possible. Casa de les Punxes is located at the junction on the avenue named 'Diagonal' and a street named 'Rosselló' in the heart of Barcelona. It's very easy to get there and if you're taking metro, the nearest stops are 'Verdaguer' and 'Diagonal'. As for the admission price, this generally costs 12.50€, but officially certified students save money and enter for 11.25€ with an audio guided visit. The audio guide is worth it and provides a detailed explanation of the building on a walk round that lasts around an hour.
22@: The Innovation District
This is the name of the latest, large urban project carried out in the chameleon-like city of Barcelona . If you are one of those people who like innovation, head along, nose around and discover how the district of Poblenou transforms, and how its urban profile has increased by the force of stunning skyscrapers. + info: http://www.22barcelona.com.
Good, nice and cheap. You'll find tons of that at mercado dels Encants near Glòries metro station. This market is a long-standing place in Barcelona that moved to this new location (naturally with the same charm as ever). So, expect to find cheap clothing and all kinds of objects. Many of the items are bound to be useful for decorating your student flat, and for making your Erasmus life easier. You'll also find gifts and knick-knacks at good prices, so you'll love this market in Barcelona!
Photo: François Philipp