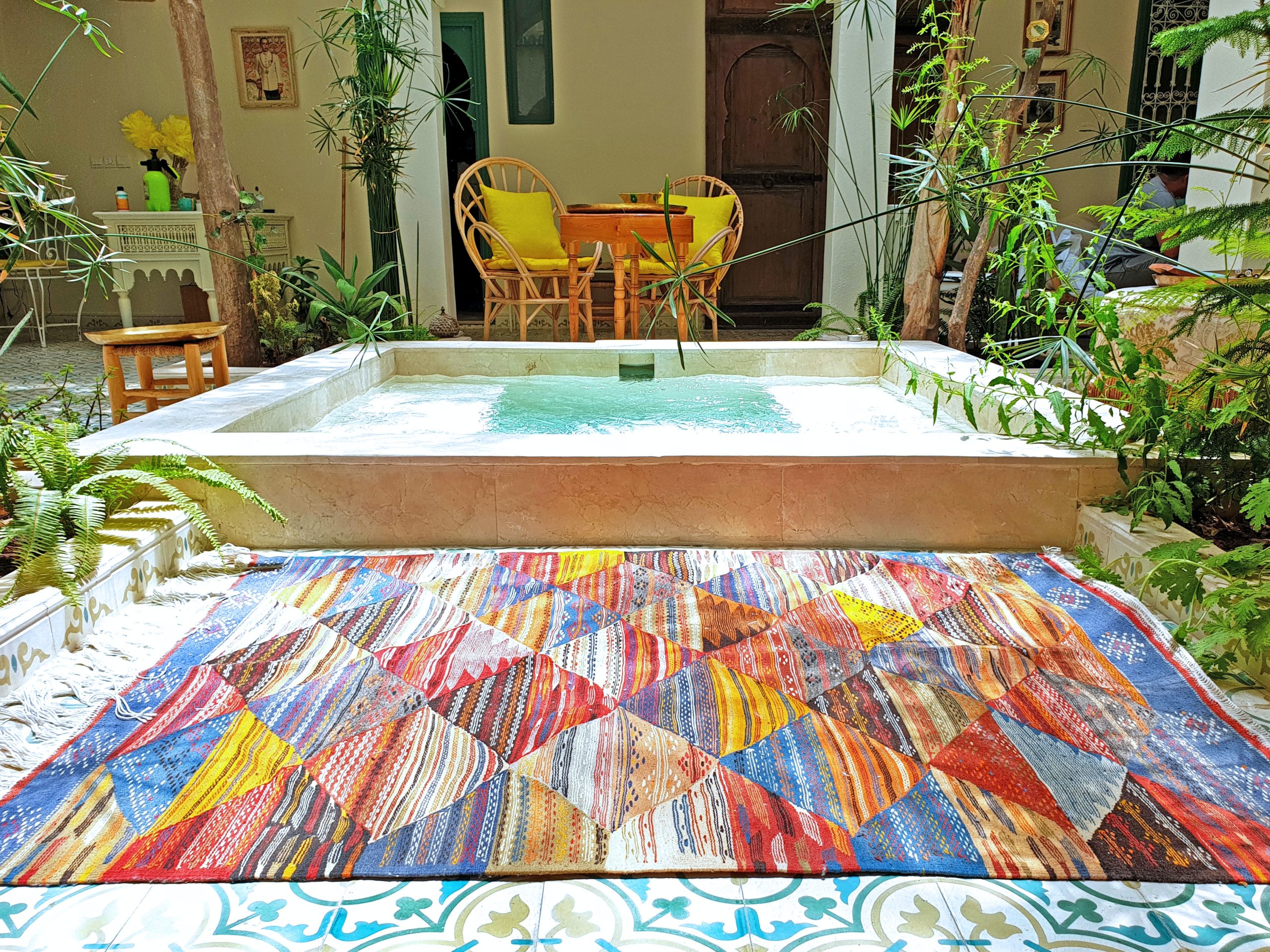 Morocco's largest city always gifts visitors magical and sometimes surprising experiences, especially with the labyrinthine lanes and exotic sights, sounds, and smells of its medina, anchored by the enormous square Djemaa el-Fnaa. And whilst there are conventional hotels aplenty in Marrakesh, if you want to truly experience authentic local flavour we recommend you hang your hat or have a bite in one of the traditional townhouses found throughout the medina.
Called riads (after the interior gardens or patios at their cores), these houses – from humble to palatial – were in many cases decrepit for years until being restored and converted to guesthouses, boutique hotels, and restaurants. Furnished in traditional Moroccan style, rooms are world-class in comfort and amenities, and of course the riads' public spaces are centred on the courtyards, which may have fountains, columns, graceful plasterwork, tiles in colourful geometric motifs, and even swimming pools. Some may have restaurants, while others will just serve breakfast; several also have small spas. And if you can find one with a rooftop terrace for some great views out over the medina, even better.
For one of the world's more memorable travel experiences, use your Iberia Joven discount to book a flight to Marrakesh and stay in an amazing riad, for your own magical Arabian nights.
Photo: Beber Bazaar