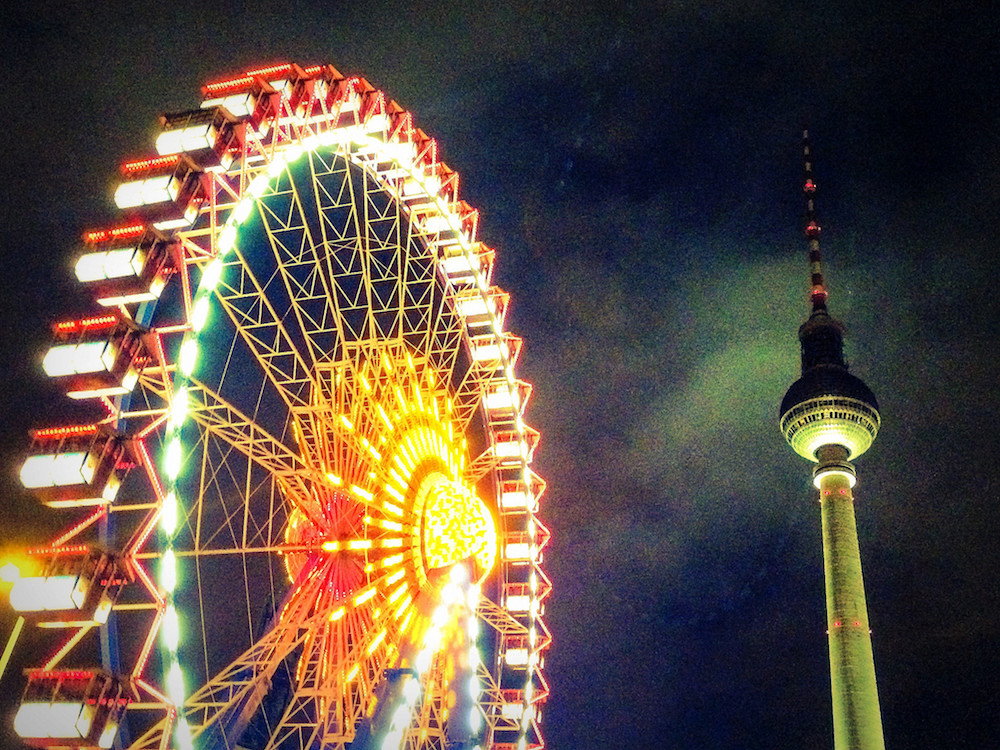 Today is about being contemporary in Berlin. This is all thanks to the three plans that we suggest for you, which are carried out in the same setting with one including alternative reminiscences. We're talking about Kreuzberg, which is considered as one of the trendiest districts for young people.
Plan 1: To take a stroll round the Modern Art Museum in the German capital.
The Berlinische Galerie is undoubtedly one of the best museums for young people in Berlin.
Although it may be a little complicated to arrive at the Berlinische Galerie by walking from the nearest metro station, the museum's welcome makes up for it all. We'll bet what you like that you won't be able to resist the temptation of taking photos of the building's exterior, and to make the most of the remarkable floor made of yellow paving stones and black letters.
Once inside, you'll see that the Berlinische Galerie (Berlin Gallery) is original for many reasons, among which the profile of its exhibitions and the interesting architecture of the largest of its halls stand out with the main stairway being so photogenic.
And lastly, there's some good news: entry is half price (4 euros) on the first Monday of every month. So now you know – take advantage of the entry being cheaper, explore the surroundings and have a nice coffee for our sake with what you have saved on the entry fee.
Dinner and Drinks in the most contemporary Kreuzberg
Plan 2: Have some tasty ribs for dinner at the White Trash Fast Food restaurant
On your arrival to this rickety establishment either by taxi or metro, you'll find that the image is a little puzzling. There at the back is an area that looks a bit like a kitsch cabin. The surprise comes when you enter the restaurant, and go into a half-lit world among candle-lit tables, projected cult films on the walls, and an interesting DJ playing music. In short, the surprise hits you when you're submerged into a magic, modern, young and alternative world. On top of all that, the waiters are friendly, the portions are generous, and the prices are competitive. What more can you ask for from a dinner in Berlin?
Plan 3: A drink in Madame Claude
From there we'll head along to Madame Claude, which is an original bar with an interesting events schedule, and live concerts (so, it's in your interest to get there early). This nightspot has a very unusual past, as the place used to be a brothel… Nowadays, it has been turned into an upside down world (in the purest style of "Alice in Wonderland), where the ceiling is the floor onto which the furniture is hung, as if it were an upside down house. Besides the decoration, Madame Claude has prices that will amaze you.
Useful addresses:
Berlinische Galerie. Alte Jakobstraße 124-128.
U-Bahn: U1 Hallesches Tor
U6 Kochstr. /Hallesches Tor
U8 Moritzplatz
Photo | Fraser Mummery