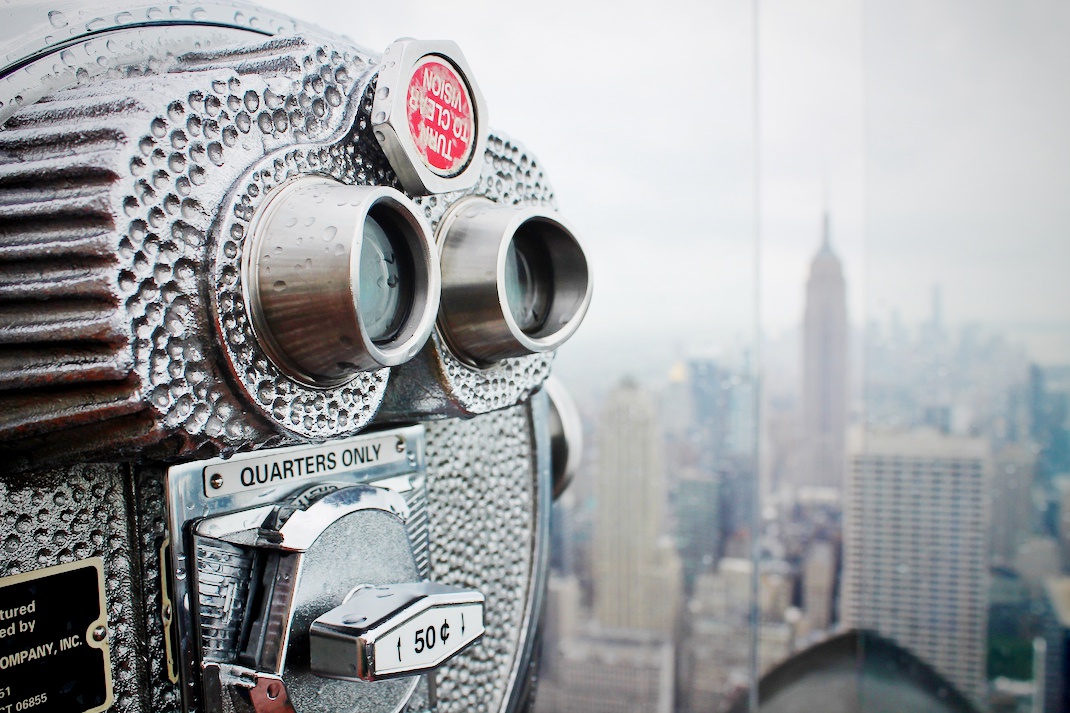 You may have noticed that here on the blog we talk about the Big Apple a fair bit – its gospel churches, the Broadway musicals scene; bicycle sharing; finding free WiFi; the blockbuster annual Halloween parade; and more. It's almost like we have a thing for it, right? 😉
Well here we are again, and this time we've decided to put together a cool day in Gotham for you, whether you're here studying or just visiting.
11:10 AM (Not too early 'cause you were out late last night, right?) Hop a car, subway, or bus down to Bleecker Street in the West Village, where at 337 you'll find yourself staring at the window of the Goorin Brothers Hat Shop ("since 1895"!), one of this nifty neighbourhood's niftier shops. For both vintage headgear and cutting-edge lids, your head will thank you.
12:15 PM Head over to 109 Christopher Street, whether the aromas and the unusual brews of McNulty's Tea & Coffee Company will have your head spinning and your mouth watering.
1:10 PM Lunchtime! Down at 7 Cornelia St., Chomp Chomp is definitely worth even more than two chomps for its tasty Singaporean noodles and more amid mod industrial décor.
2:20 PM Walk off lunch (or hop transport again) and head uptown to the "world's crossroads", Times Square. Yeah, it's touristy, but there's no place in the world quite like it, with all the hustle and bustle; the elaborate ads; the street performers, artists, and characters (hey, maybe the "Naked Cowboy" will be doing his thing!). Hang out in the pedestrian zones, get discount theatre tickets at TKTS, and browse the shops.
4 PM Time to head several blocks east and north to the amazing Museum of Modern Art on West 53rd St., and it's even more packed than usual – maybe because it's free Fridays 4 to 8 pm? (Hmmm….) Some of the world's biggest art stars from the late 19th century onward live here in the permanent collection and temporary exhibitions – Van Gogh's Starry Night, Matisse's The Dance, Picasso's Damoiselles d'Avignon, Warhol's Soup Cans, and much, much more.
8 PM Stroll back west several avenues, where 10th Avenue in the 40s and 50s of Hell's Kitchen is a tasty, globetrotting restaurant row, from new American (chow down on nouvel comfort food with hip locals 44 & X) to a United Nations of yum from around the world (don't miss an eat-with-your-hands feast from Ethiopia alongside local members of that community at Queen of Sheba).
9:30 PM The night's still young! Uptown, downtown – nightlife from all tastes, from dive bars to lounges, pubs, music venues, comedy clubs, and dance spots. New York City is, after all, as they say the city that never sleeps.
It's also a city for all ages – but you're only young once!
Fly here with Iberia Joven's discounted fares and be a part of it – New York, New York!
Photo | Charles Clegg