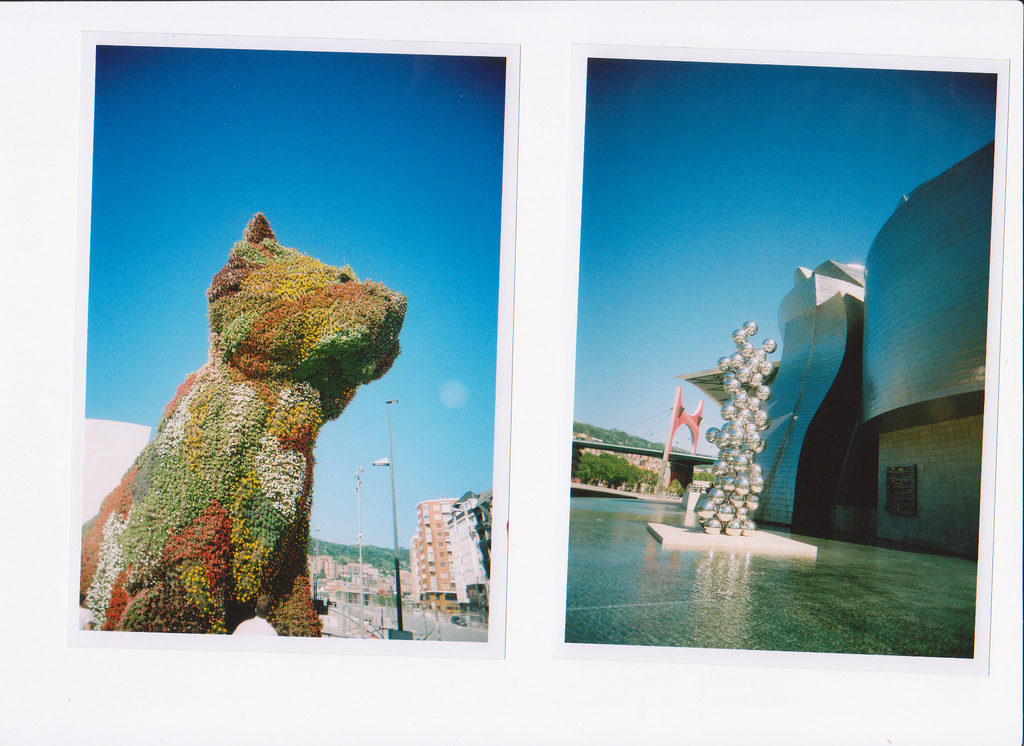 Spain's tenth largest city (and largest of its Basque Country, Euskadi) is packed with cool stuff to do all year round. But as in many other European cities, things really ramp up in summertime. One of the top events of the season takes place August 19-27 in the streets and squares of Bilbao's historic urban core. The Aste Nagusia festival (aka Semana Grande, Big Week), under the auspices of Marijaia, the colourful (and fictitious) mascot of the city's summer festivities, is a week of nonstop concerts, fireworks, street parties, and many more events – and don't miss the txosnas (street-food stands) set up on either side of the Nervión River.
A trio of the summer's other highlights:
June 17 – Gau Zuria, aka Noche Blanca de Bilbao (White Night): This weekend, cultural performances in the streets and art projections on historic buildings.
June 26-July 1 – Kalealdia: Afternoons and evenings for a week, this festival fills the streets around Doña Casilda Park, Gran Vía, Arenal, Plaza Nueva, and the Arriaga Theatre with music, theatre works, cabaret skits, contemporary dance, modern circus and aerial acts, and fun/funky figures from clowns to giant puppets.
July 6-8 – BBK Live: very well known especially within Europe, this 11-year-old pop and rock festival takes place in a park up on Mount Cobetas, southeast of city centre.
The lovely summer weather and temperature in Bilbao invites plenty of other outdoor activities even beyond these festivals, especially on the Nervión which runs through the city centre from a kayak, canoe, paddle board, or cruise boat.
And after nightfall, the streets are especially packed (especially with young people), such as the very popular pedestrian Calle Ledesma, where you can nosh on some of the city's best pintxos (tapas). Thursdays are extra special because that's when local bars and eateries offer special "pintxo-pote" deals – a tapa and drink for one low price. Top choices include El Globo (Kalea Diputación 8), where the txangurro (stuffed crab with grated cheese) is finger-lickin' good, and Colombo (Kalea Rodriguez Arias 32), a laid-back, stylishly designed restaurant with a contemporary menu where Basque food meets the world.
Photo | Richard Clifford