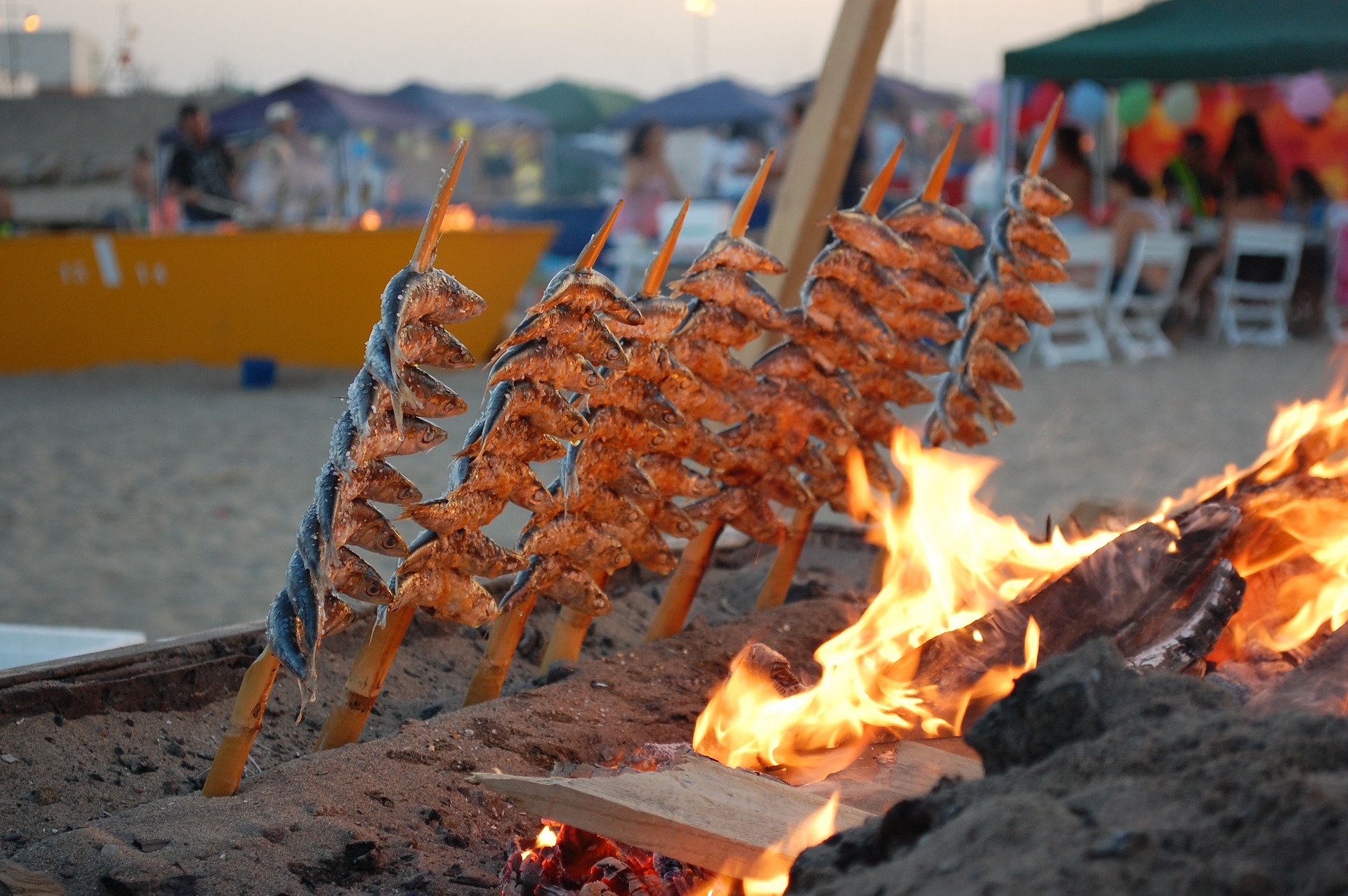 You can sink your teeth into some delicious skewers right on the beach, spend the afternoon with your friends in any of the countless beach bars or hit up the night life the city centre…and this is just the beginning! Whatever you decide to do, in Malaga you'll have a blast any time of year, but especially in summer!
First thing's first. You can't talk about Malaga without a special mention of what's classic during Malaga summers: the beach bars. After a refreshing morning dip in the sea, chilling out under an umbrella or just killing time without a care in the world, nothing is more tempting than going to a beach bar for lunch. Candado Beach Club, El Tintero and El Cachalote are just some of the possibilities. Which one of them will we see you in this summer?
If you like grilled sardines (the most popular dish on the Malaga coast), you won't lack options for finger-lickin' deliciousness either. From Marbella to Nerja, Fuengirola or Benalmádena, the restaurants specialising in this delight are everywhere. Skewered sardines, smoking grills, and the beach as the perfect backdrop, is there anything better on holiday?
After a day of tireless fun, the city of Malaga is the perfect place to see and be seen when the hot afternoon gives way to pleasurable Malaga nights. You can start your pub crawl around the Plaza Mitjana and stay up until dawn by indulging in the great night life areas nearby, like the Plaza de la Merced, Santa Lucía Street or Echegaray Street.
This summer tastes like Malaga! Do you dare to discover all its charms with Iberia? Browse our cheap flights to Malaga and head down to the Costa del Sol!
Photo: Gavilla