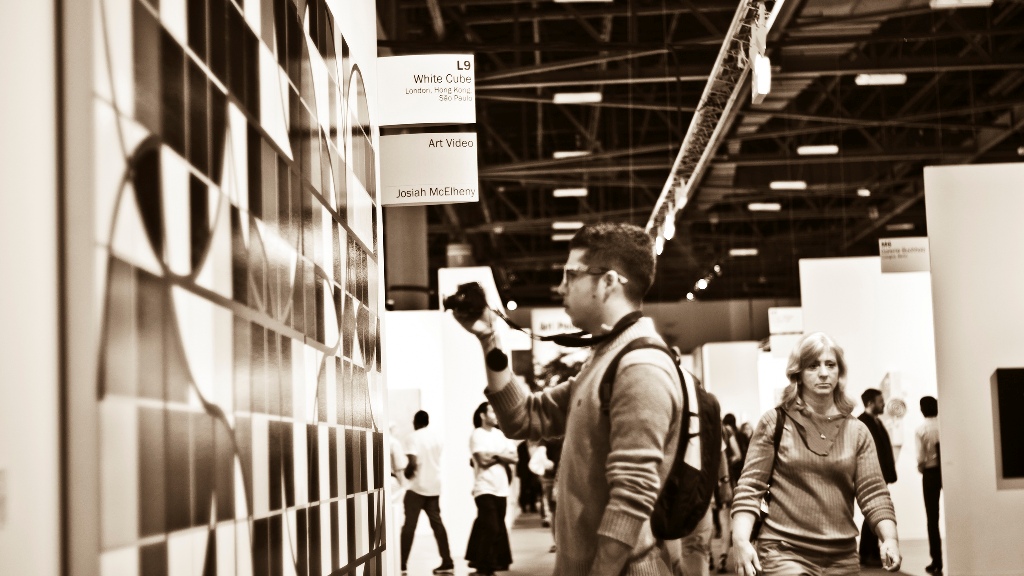 If you're an art student – or even just into modern art – you'll want to consider a trip to Basel in mid-June not just because it's a fabulous city of culture, history, and modern architecture but because it becomes the centre of the art world with its annual Art Basel extravaganza.
Essentially a pop-up museum of some of the world's most cutting-edge paintings, sculptures, installations, and performance art, Art Basel is open to the public this year 11 am to 7 pm June 15 to 18 at an exhibition hall of the Messe Basel trade fairgrounds (Messeplatz 10). Don't miss the entry hall, brilliantly designed by architects like Basel's very own architectural maestros, the firm Herzog & de Meuron. Another cool corner worth a browse is the fair's modern-art bookstore occupying spaces 1 and 2. The event also takes to the streets with the public art project Parcours, overseen by well known Swiss curator Samuel Leuenberger, with sculpture and free performances all over central Basel.
There's a youth discount for tickets – 40 Swiss francs instead of the standard 50. Still not exactly cheap, but for one of the world's premier art events, displaying the best work of more than 4,000 of the world's top contemporary artists, if you're a real culture vulture, it's well worth it.
And of course, Iberia Joven can get you there with our great discounted fares for travellers under 30 years of age.
Photo | martinvarsavsky