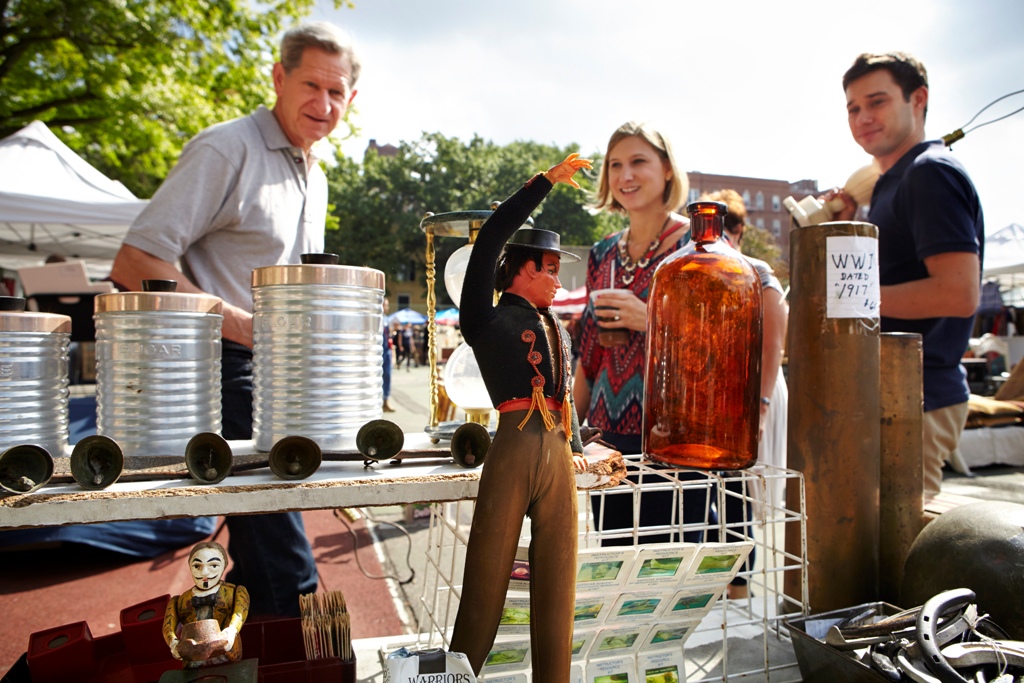 People say that nothing overshadows Brooklyn now, so it's unimaginable to travel to New York, to visit Manhattan, and not cross over to the other side of the river, either by bike, on foot, or in a yellow taxi just like the movies. Although we've already told you why we consider it as an essential destination for young city dwellers and those who love bargains, there are always new things to tell about New York. Today, we want to recommend you not to miss out on another reason to visit Brooklyn: its flea market.
"Brooklyn Flea" has turned into quite a mass phenomenon. Given that we love to label everything, it's time to share with you what hides behind these two words or in other words, the multiple definitions of a series of markets which are all located in different spots in Brooklyn– one of the trendiest areas in New York.
The "Brooklyn Flea" is…
An excellent plan for the weekend. The outdoor version only takes place from April to November. The market is held at Fort Greene on Saturdays, and in DUMBO on Sundays. The market also has stalls in Williamsburg (on Saturdays) and in Prospect Park, Breeze Hill (Sundays), and all trade between 10am and 5pm.
The markets are a great opportunity to go on a crazy shopping spree, from second hand clothes to original gifts. The event offers everything: food, clothes, accessories, antiques, albums… and anything used that's worth giving a second chance. Take note that you can leave Brooklyn street market fed and well dressed.
This market is home to one of the best views over Manhattan.
It's one of the most retro enclosed spaces in the capital, and a meeting point for modern, trendy, and other kinds of people in New York. If you want to experience a close encounter with the locals, the Brooklyn flea markets are the place to be.
Come to "Brooklyn Flea", it's a world of bazaars and hidden gems. Search, search again, and buy nice and cheap, as we know you like to. Take home a unique piece that will always remind you of the good times you had in New York, either during those months of studying in the university, or during the days of a fantastic trip with friends.
By the way, Halloween is right here… have you ever experienced it in New York?
Photo | Brooklyn Market