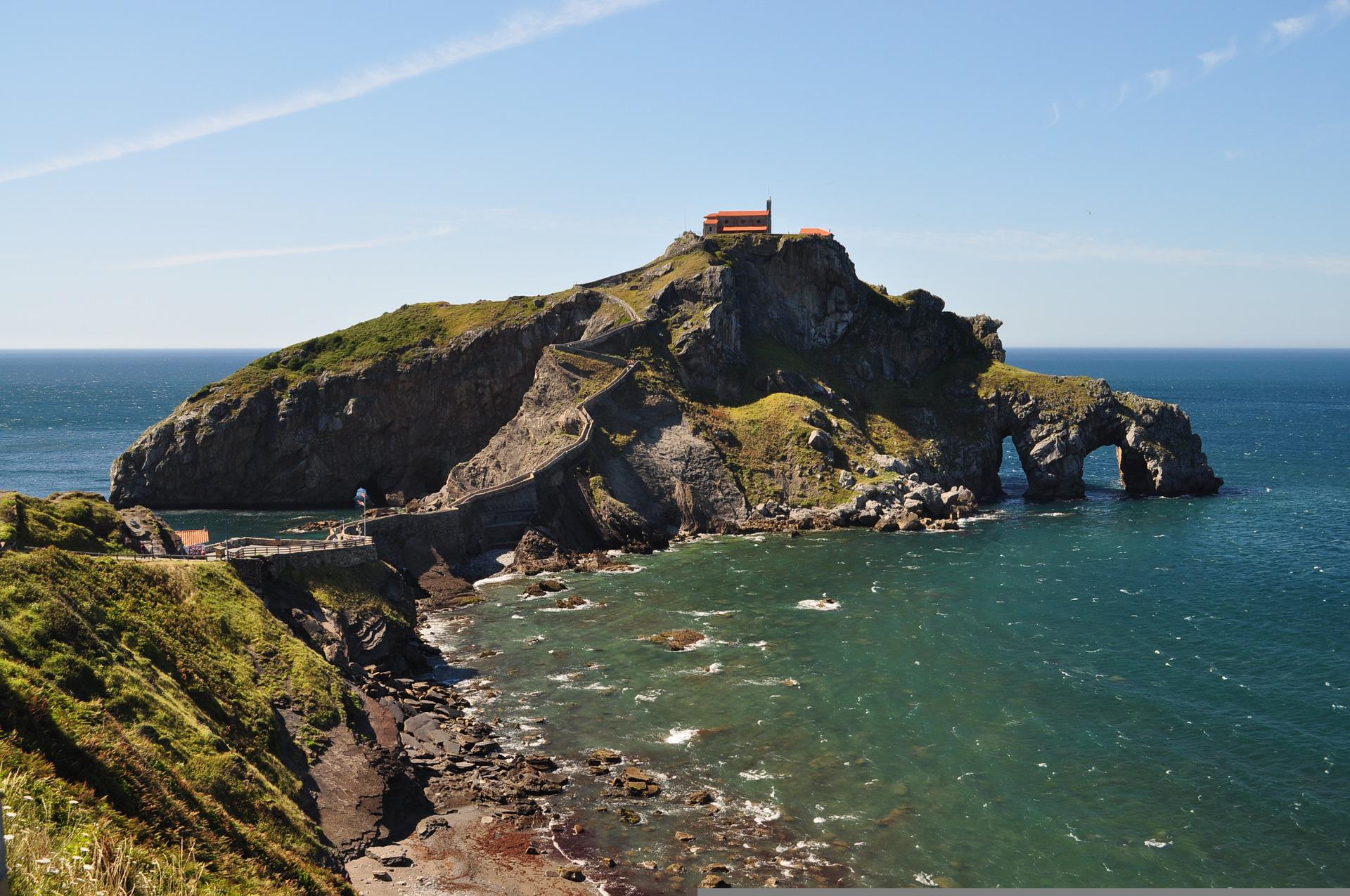 If you thought the main attractions when visiting the Basque Country were its gastronomy, beaches and the all-round good vibes, you weren't off track. But in addition to all this, the Basque Country has one more lure that more and more people can't resist when they visit these northern lands that are bathed in the refreshing waters of the Cantabrian Sea: the impressive cliffs.
And if there's one thing that the north has plenty of, it's the winding roads that run through the mountains with the sea as a backdrop. That's why there's no better way to get to know the Basque Country than travelling a route with the most spectacular views you can imagine.
One of the most impressive places is in San Juan de Gaztelugatxe, a short peninsula crowned by a high rock that you can get to by following a narrow stony path up the hills. It's located about forty kilometres from Bilbao and is one of the most incredible natural wonders of Spain, as well as being a pilgrimage destination for thousands of Game of Thrones fans.
Another area of steep cliffs is in Zumaia, where the famous Hermitage of San Telmo is located. From the highest part of the cliffs (not recommended if you have vertigo) you can take in a breathtaking view of Izurun Beach and the most famous rock formations on the Basque coast: the famous flysch.
One of the most mythical vignettes on the Basque coast is Getaria's Mouse, an outcrop from where whales and boats from all over the world used to be spotted. Now it's a small mountain that you can climb to check out unbeatable views of the Basque coast.
If you like exhilaration, going from cliff to cliff in the Basque Country should be your first choice this summer. By booking your cheap flights to Bilbao with Iberia, the Basque coast will be closer than ever.
Photo: Ariel Lebtun