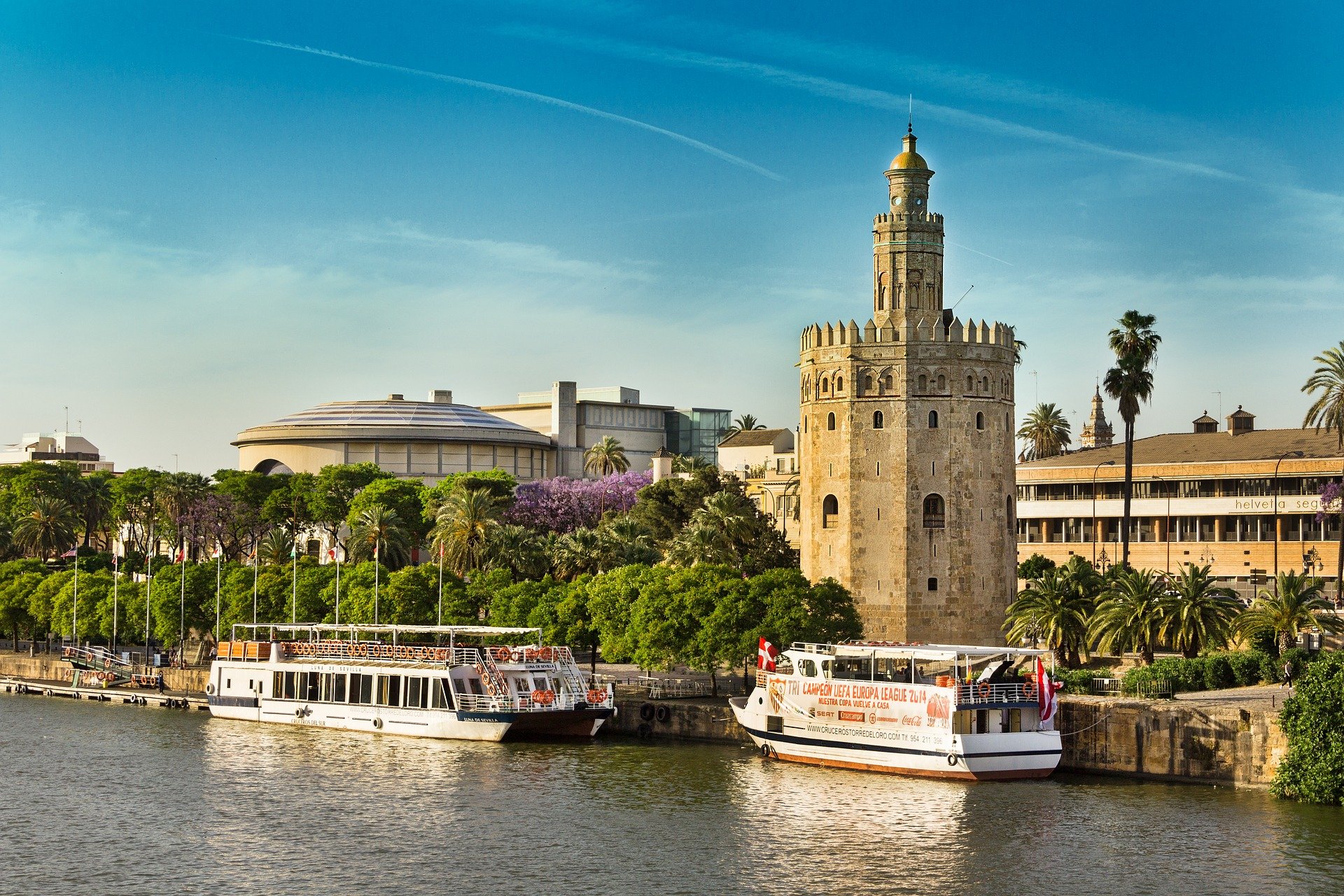 Holy Week in Andalusia, they say, is unlike Holy Week anywhere else, celebrated with unrivaled grace and temperament. But with so many glorious cities in the south of our peninsula putting on their own local variations, you might find that Seville should be among the top contenders for your next holiday.
Holy Week in Seville is indisputably wonderful, but what if you're not into religious processions? The good news is that there's plenty else to do after the Nazarenes march through the streets. In Seville, it's quite easy to enjoy all kinds of activities so you can squeeze the utmost out of every moment of your vacation.
For starters, how about floating away on the calm waters of the Guadalquivir on a cruise from which you can comfortably see the city's main jewels? The Palacio de San Telmo, the Torre del Oro, the Plaza de Toros… all of this without missing a bite of delicious Iberian ham served onboard. An especially fun plan with a group of friends.
Later, if any place in Seville lends itself to setting the course for an afternoon of action, it's La Alameda de Hércules, a pleasant stretch full of entertainment venues, from the mythical tapas bars where you can enjoy a Sevillian beer to restaurants for all manner of tastes. At this point you know how the day begins, but not how it will end later: the atmosphere here is in crescendo until late at night.
And if, in the end, you end up succumbing to the temptation of experiencing Seville's Holy Week like a local (which we recommend), it won't hurt to take a rest from time to time, and Parque del Alamillo is the perfect place to escape the crowds and have a picnic while enjoying the peace and quiet all around.
As you can see, there is no shortage of options to experience an alternative Holy Week in Seville, although once there… it's difficult to escape the charm of this festival that Sevillians live so intensely. And if the trip by car is too long… just book your flight to Seville at the best prices with Iberia.
Photo: JaimePF55